Friday Kitegirls Club
The Friday Kitegirls Club will run a few times throughout the year for the 2020 season with an any activity guarantee, meaning no matter the weather there will be a fun session for you with either Kitesurfing progression sessions, Kitebuggying, or Stand Up Paddleboarding. If enough people join there will also be the opportunity to increase the frequency of the sessions.
Who is it for?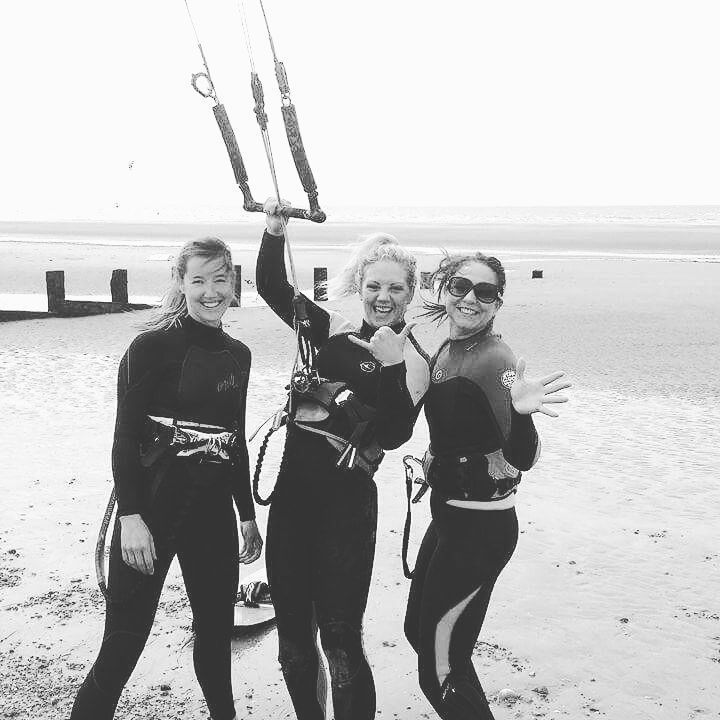 There are now more ladies kiting at Camber than ever before. The Friday Kitegirls club is aimed at all women and girls who'd like to try out kitesports and / or stand up paddleboarding.
Whether you're working on your first rides and going upwind, or if you want to learn how to jump higher, backroll and more; these sessions are designed for you.
Minimum Level: Boardstarting
Equipment: Bring your own or rent from The Kitesurf Centre at a discounted rate of £25 (SUPs and Kitebuggy equipment included in session cost)
What will be covered?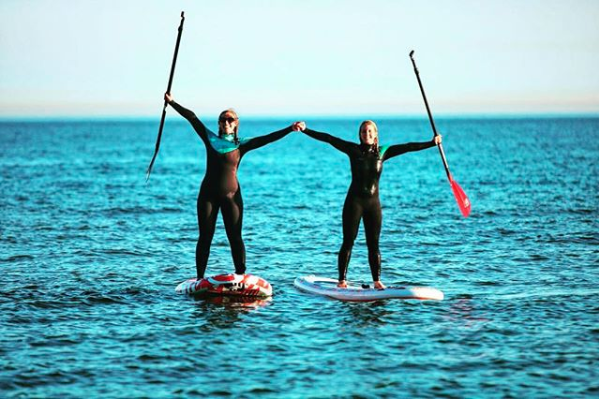 The sessions will be built around those who book on, with coaching to cover skill a wide range of skills. Groups will be arranged, where possible, with matching abilities, so different sessions can be run for those riding at different levels.
There will also be introductory sessions in kitebuggying, landboarding and stand up paddleboarding to show you the other fun activities you can do at Kite Beach.