Board Control Kitesurfing Lesson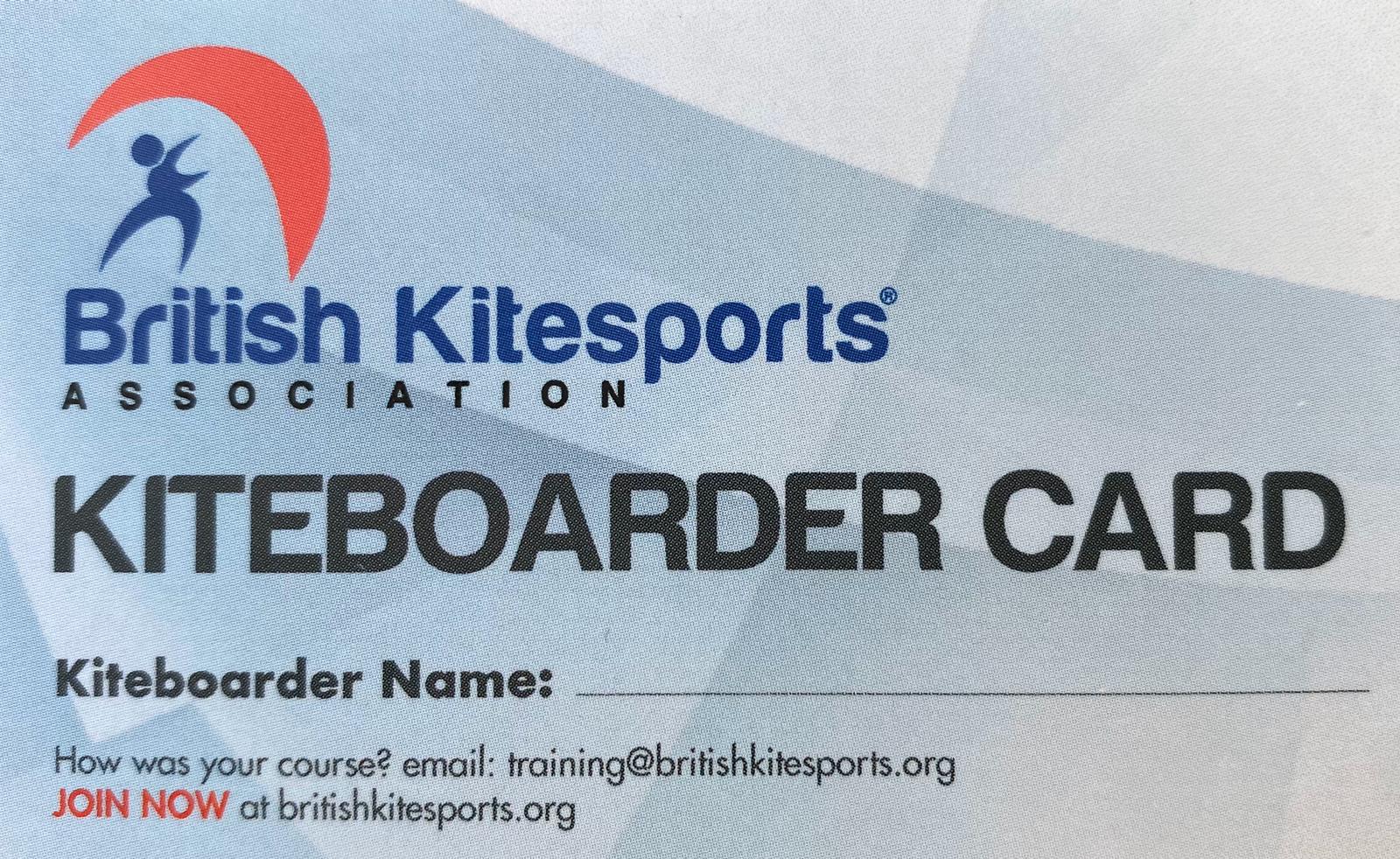 Duration: 5 hours
Cost: £99 (Weekday), £109 (Weekend)
Level: Intermediate
Minimum Age: 13
Season: March – November
What to Bring: Swimwear and a towel, snacks and drinks. In summer we recommend bringing suncream.
The board control course is aimed at people who have already taken introductory lessons such as the 2 Day or 3 Day Kitesurfing course, and is focused on board starts and first rides. You may join this course if you have taken your previous kitesurf lessons elsewhere, but still feel you are at an appropriate level. As a minimum, you are required to have completed all safety components of the Day 1 course as well as LEI kite flying and downwind, directional and upwind bodydrags. The board control course runs most days throughout the main season and can be booked for multiple days.
Course Outline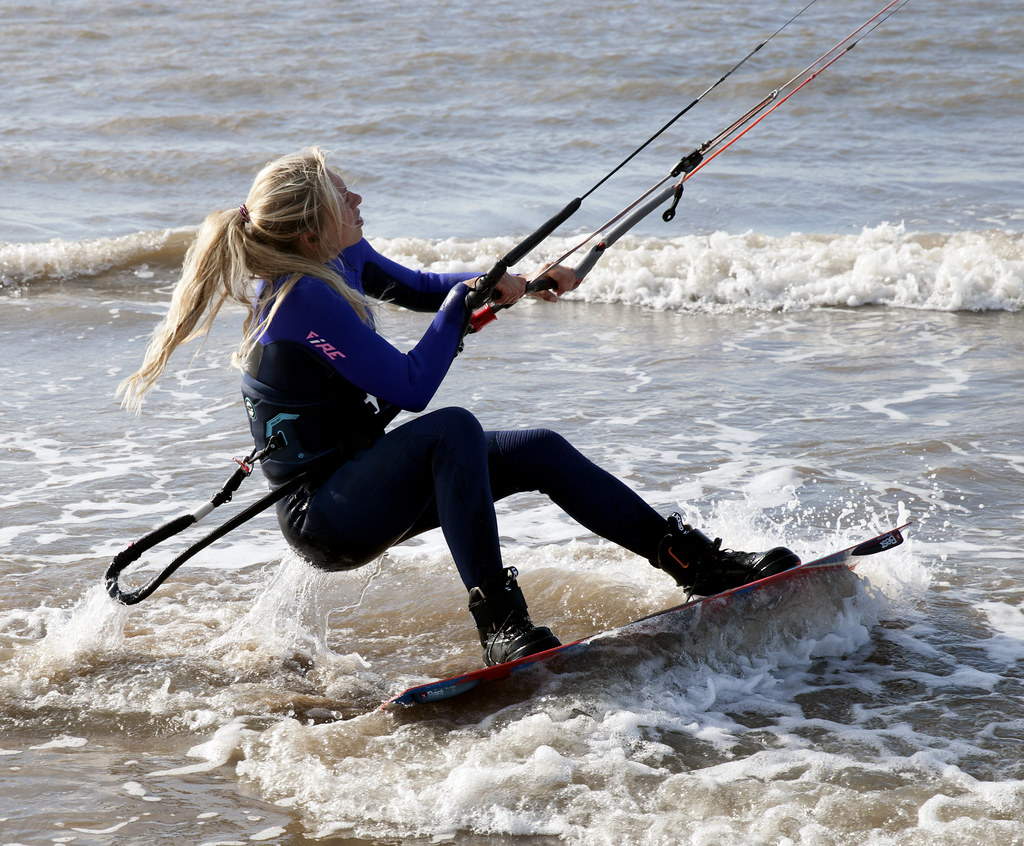 The main focus of the Board Control lesson is mastering the board start and first runs. Once you have covered these you can progress onto:
Controlled longer runs
Consistent power delivery from the kite
Controlled stops
Turns
Transitions
The Board Control course will give you plenty of time to practise board starts and riding as much as you need. The instructor will demonstrate each step of the technique, walk you through it and then give you the chance to try it for yourself. In pairs, you'll have plenty of opportunities to try and will progress a long way in 5 hours.
Part 1 – Board Starts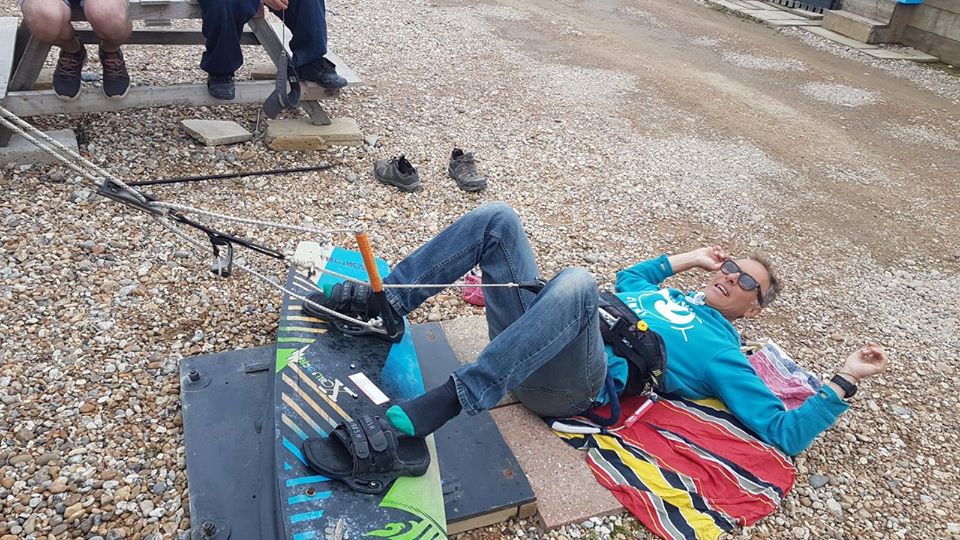 The board start is arguably the most difficult part of learning to kitesurf, with so many different things happening at once it's easy to get overwhelmed. The board control lesson's main focus in enabling you to master this so you get it right every time, with the instructor on give step by step advice on how to achieve it.
The centre has it's very own dedicated board start trainer, designed by our instructors to help you practise the different stages of the board start before you head out into the water.
Part 2 – Controlled Riding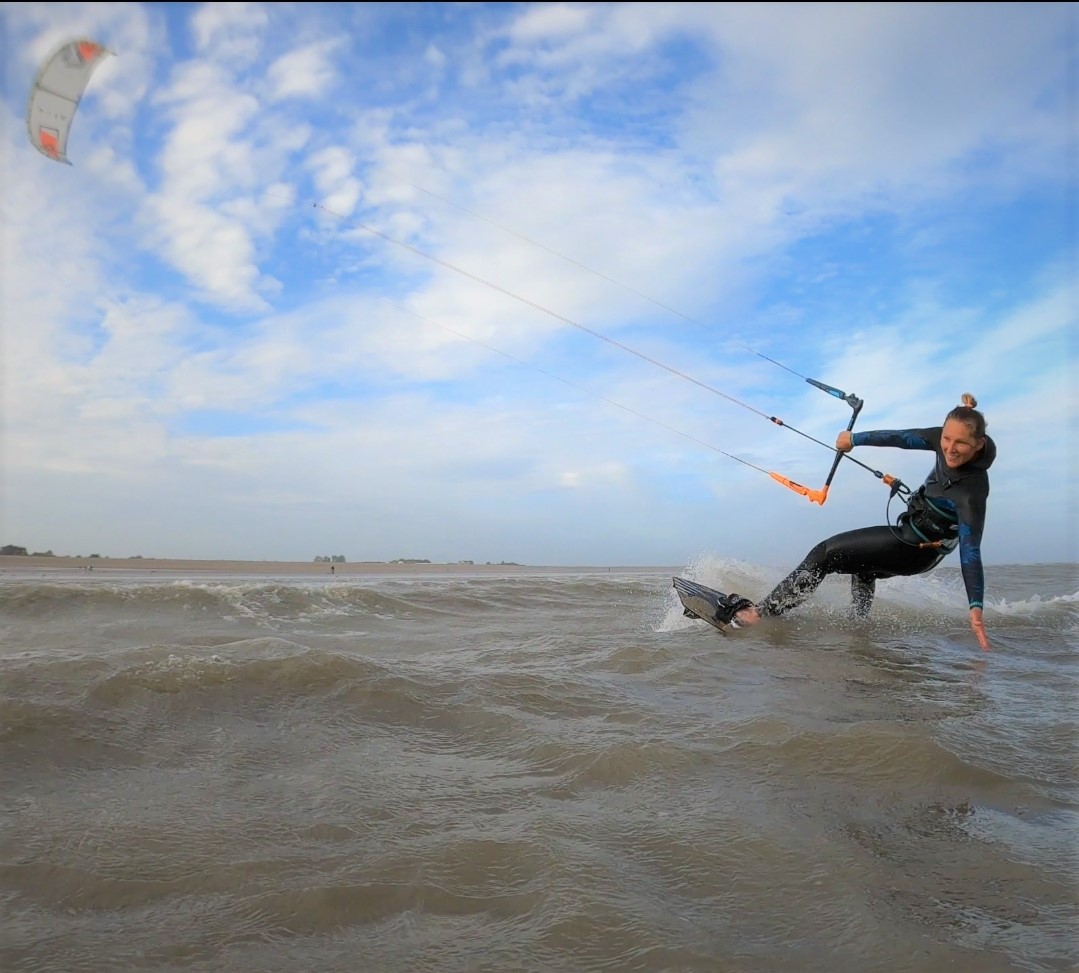 Once you've nailed your board start technique, it's time to practise riding for longer distances in a controlled way, with consistent power delivery from the kite. Whilst it sounds like a lot, just like riding a bicycle, once you're moving it's much easier!
Since the Board Control course is a full day, there's plenty of time to practise your runs, and you'll be riding further in no time! The instructors are especially trained to deal with groups, and will co-ordinate with you and the other students so that they're never too far away from you, on hand to give tips and tricks and help you out if needed.
You'll learn to ride confidently in both directions and to come to a stop in a controlled manner, all of which come into play as necessary requirements for independent kitesurfers. Mastering these will take you to the next level with your riding and really help to boost your confidence as you won't feel out of control on the water.
Part 3 – Turns, Transitions & Upwind Riding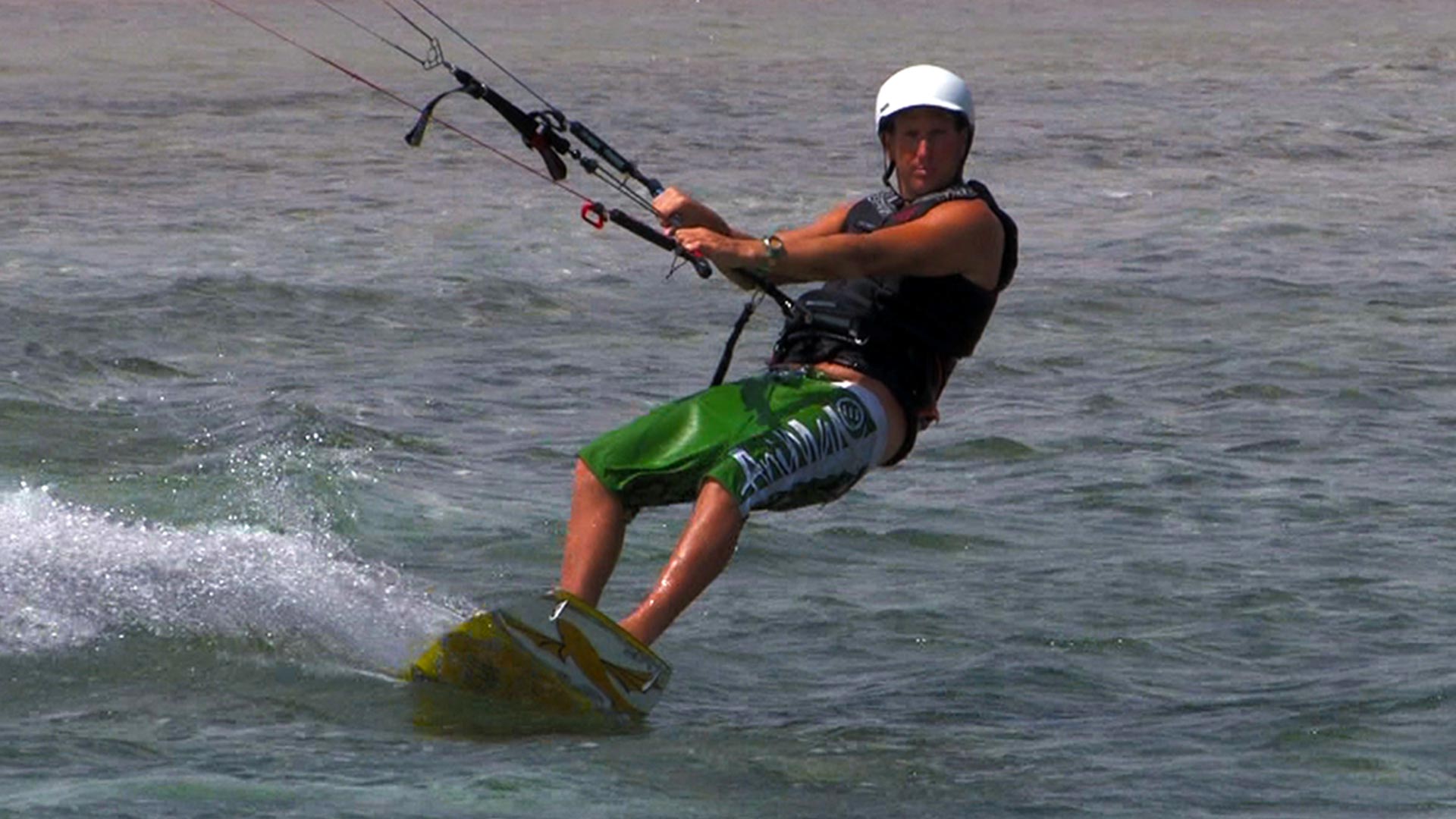 Turns & Transitions: Now that you're riding around in both directions, you can move onto learning how to turn and transition – so you can smoothly start to come back the other way. Another vital part of learning to kitesurf, these techniques will help you progress to a level where you feel confident kitesurfing around others and in designated zones.
Upwind Riding: A major milestone in your kitesurfing education, learning to ride upwind gives you more of the ocean to explore, and stops you having to do the dreaded walk back upwind along the beach!
Part 4 – Lesson Debrief
The lesson is completed with a debrief and individual suggestions on how to continue the sport. Each student is given a handout package including BKSA certification, magazines, stickers and information about suitable kites and boards to buy. The instructor can also give you recommendations as to further lessons and / or equipment rental, and help you out with homework exercises to help practise ready for your next lesson.
Our Students on Instagram
Check out some of the photos of the students and customers who have visited us recently!
Please note that the activities listed above are aims for the course and that the outline of the day may be adapted by the instructor in line with conditions on the day and the ability of all students in the group. All decisions made by the instructor are done so with the safety of the group and optimum progression as the main priority.