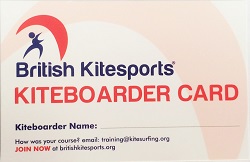 Duration - 5 hours tuition time
Price - £99 (£109 weekends) - all equipment included      

BOOK ONLINE   or buy a   GIFT VOUCHER
If you have previously taken introductory kitesurfing lessons, such as a two or three day BKSA kitesurf course but would like to really master the board start, improve your technique and become fully independent, then this is the course for you.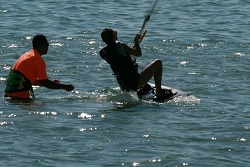 Accomplishing the water start: It's no secret that getting up onto the board is the hardest part about learning to kitesurf. Just like on a bicycle, once you're moving it's easy, but it's getting to that point of movement initially. This course is completely dedicated to board starts and developing your board and kite skills to advance you into a confident, self-sufficient, knowledgeable, safe and distinguished kitesurfer.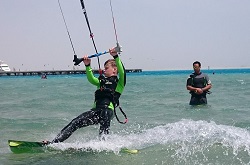 Consistent rides & upwind: The whole course is spent in the water providing plenty of time to crack the board start and move onto continuous riding, with constant power delivery from the kite and edging of the board with the aim of going upwind.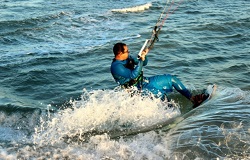 Controlled turns: Once riding in both directions has been achieved, it's time to link it all together and learn how to slide the board around and come back again. Then the ocean is yours to explore....
The board control course runs most days and although is just a 1 day course, it can be booked onto for multiple days
The lesson is completed with a debrief  and individual suggestions on how to continue the sport. Each student is given a handout package including BKSA/IKO certification, magazines, stickers and information about suitable kites and boards to buy – including discount vouchers for the range of ex demo/school kit and new equipment package deals that we offer.
Everything included :All equipment including safety gear and insurance is included in the kitesurfing lesson.
Please bring – Sensible sturdy pair of shoes, towel, swimming costume, suncream, sunglasses, and warm clothes as it's almost always windy and can be cool
Please note that the activities listed above are aims for the course and that the outline of the day may be adapted by the instructor in line with conditions on the day and the ability of all students in the group. All decisions made by the instructor are done so with the safety of the group as the main priority.
Video
Bookings
To make a booking either:
BOOK ONLINE
Or contact us by email info@thekitesurfcentre.com
Or call us on +44 (0) 756 376 3046