O'Neill Epic 3/2 Back Zip 2022
Description
The O'Neill Epic 3/2 Back Zip 2022 has many of the same sick features as the high-end wetsuits. They include 100% UltraFlex neoprene, Firewall Core panels, Double seal neck closure, LSD (lumbar seamless design) and re-engineered covert blackout zip. Clean graphics and sharp style lines make the Epic the best value in the industry.
FREE wetsuit shampoo with this wetsuit! Shampoo brand my vary from image shown.
Unsure of your size? You can check out our helpful Size Guide.
Fabric
3/2mm
Limestone Based UltraFlex Neoprene
Firewall Thermal Core panels
Updated Velcro closure
Glued in covert zipper construction with Back-out zipper
Washing instruction: Rinse with cool water and drip dry out of direct sunlight
100% UltraFlex DS neoprene
High-performance super-stretch neoprene with a durable outer skin that resists velcro pulls and snags. Stretch factor: 100%
 Fluid Flex Firewall
Thermal insulating materials wick away moisture, increase warmth and feel good.  A category of  high stretch neoprene with an ultra soft feel and insane affordability. Stretch factor: 100%
Glued & Blindstitched Seam Construction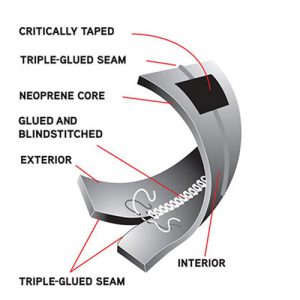 The blind stitch seam is aptly named because the stitching only goes part way through the neoprene. If a suit is blind stitched, it is also glued so there is no leakage through the seams. Glued and blind stitched construction provides a waterproof seam. A blind stitched suit is also taped in all areas of excessive stress. O'Neill's exclusive blind stitch is the Flexloc Stitch. Stronger and more flexible than the traditional blind stitch and eliminates unraveling of the seam. O'Neill's proven GBS-glued and blind stitched seam. Double-stitched partially through the surface and triple glued to create a watertight seam. If the thread breaks, the seam will not leak.
Double superseal neck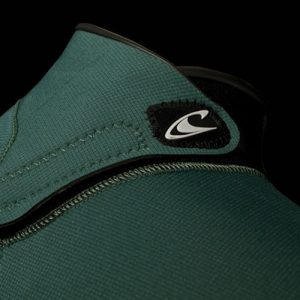 A toasty warm two layer design featuring a 360˚ smooth skin interior lining, wide adjustability, and a secure lock down. Fully adjustable and watertight.
Strategic seamless paddle zones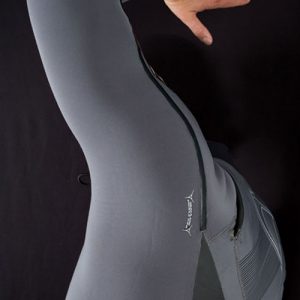 An ergonomic, seamless under sleeve panel that allows for unrestricted motion and eliminates rashing. Flexible and unique design which utilizes minimal seam placement for comfort.
Krypto knee padz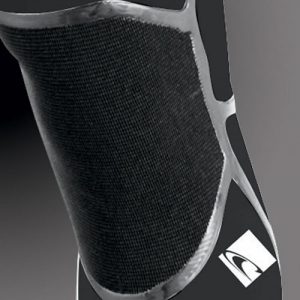 Abrasion resistant, high stretch neoprene panel with ergonomic shaping for comfortable durability. Flexible and unique design utilises and extended knee pad for added durability.
External key pocket with loop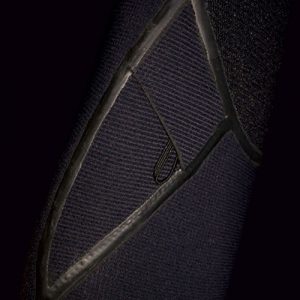 Abrasion resistant, high stretch neoprene panel with ergonomic shaping for comfortable durability. Located along the lower leg inseam. Constructed with Fluid Seam Weld and UltraFlex DS neoprene, this key pocket has added strength, easy access and completely secure.
Read our handy guide on how to look after your equipment here.