RRD Passion Y25 2020
Freeride/Freestyle
The Passion Y25 really is an easy to use kite that provides a unique blend of turning speed and handling.
The kite that year after year has gained more and more trust by riders from all over the world till becoming a real flagship of RRD's kite collection. The Passion Y25 marks the 11th version of this notorious high performance. 3 strut Freeride and Freestyle kite that will continuously impress everyone from entry level riders to experts. Thanks to its huge wind range, predictable yet powerful behaviour and stability. The Passion Y25 really is an easy to use kite that provides a unique blend of turning speed and handling. Light on the bar, but with an impressive jumping ability and hangtime.
Internal and external extra reinforcements on every leading edge panel
45 degree leading edge reinforcements panels
Leading edge seam protection
Bridle anti-tangle device
Radial reinforcements
3-strut construction with additional rounded Kevlar reinforcements
Double Dacron reinforcements on the middle strut
Techno Force™ Double Ripstop
Quick Air flow Valve for easier pumping and deflating with special moulded protection cap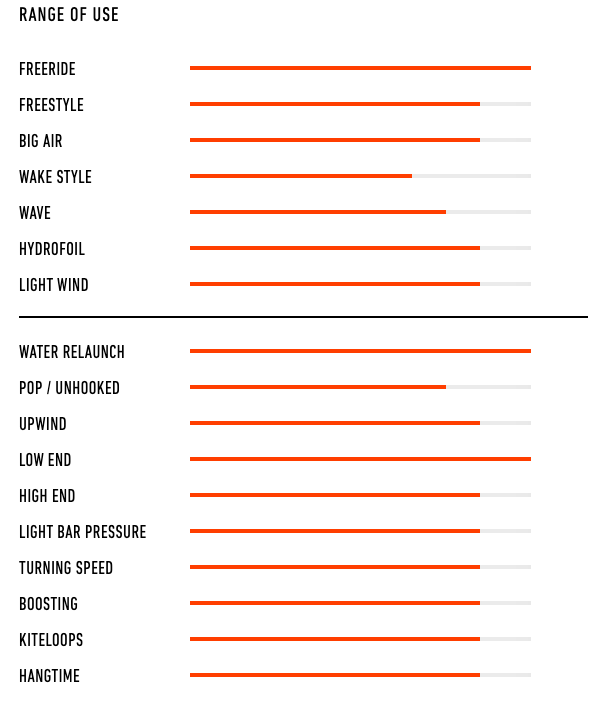 FEATURES
TECHNO FORCE™ DOUBLE RIPSTOP
Techno Force™ is a high density fabric with a tear stopping structure that is constructed with a high tensioning double polyester yarn. This material does not only add to the strength and longevity of our kites, but it also improves the stability and the flying characteristics without adding weight.
EXTERNAL SCUFF PROTECTORS
Additional reinforcements on all scuff points strengthened with branded, EVA reinforcements to extend the life and durability of the kite. This EVA is then encased in Insignia secured by a double stitch that adds to the durability of high stress points.
BRIDLE ANTI-TANGLE DEVICE
A small batten that connects from the trailing edge to the leading edge that prevents the bridles from wrapping around the wingtip during launching or water relaunching. It also allows for storage of the bridles when packing the equipment after a session.
RADIAL REINFORCEMENTS
Radial Canopy reinforcements around the trailing edge of the kite, are positioned in a way that intersects the Techno Force Double Ripstop. This not only increases strength and durability on sensitive areas but also compliments the torsion placed on the kite. Thus improving the overall flying characteristics.
LEADING EDGE REINFORCEMENTS
Every panel of any inflatable structure, from the struts to the leading edge, is built with a special heavy duty stitching system. The stitching areas are internally reinforced with a strip of adhesive dacron (Insignia), creating a solid base for durability. Kevlar is then wrapped around every exposed LE Seam to provide further protection.
*Wind range in knots based on 75kg rider