Sale!
Sale
£679.00
An incredibly easy to ride freeride board that is perfect for ambitious and advanced freeriders, looking for a combination of comfort and performance.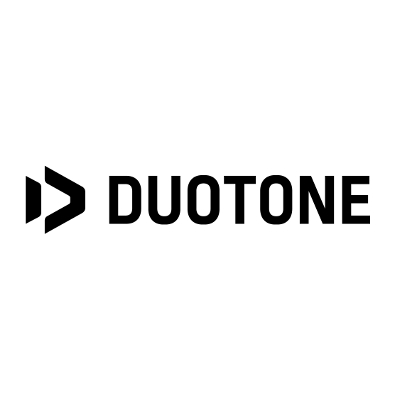 Description
2019 Duotone Select 138 x 41.5cm
FREERIDE
The new Select is replacing the famous X-ride and is the perfect board for riders looking to improve and advance their skills. A step up comfort board which offers increased performance for freeriding and those first freestyle tricks, coupled with incredible carving abilities for shredding waves.
A soft flex achieved with the brand new Space Flex Technology makes the board comfortable and forgiving to ride even in the roughest of seas. Grab rails assure you will always get the right grip on your board no matter in which situation. The Step Mono Concave shape on the bottom increases the grip and upwind abilities of the board while weight is reduced thanks to the Carbon Beam, which also improves the responsiveness of the ride. Just as much fun in the waves as it is flying through the air or cruising upwind the Select is an all-rounder that will make you look great on the water, whatever your style!
Excellent condition, used as a demo board and ourselves, never ridden up the beach!
Complete with Entity straps and pads, handle and G10 fins
KEY FEATURES
SPACE FLEX TECHNOLOGY
NEW SPACE FLEX TECHNOLOGY, TO SAVE WEIGHT, GAIN COMFORT AND PERFORMANCE.
CARBON BEAM
THE CARBON BEAM CONSTRUCTION GIVES A BOARD MORE DYNAMIC FLEX FOR BETTER POP AND THE SAME DURABILITY BUT WITH 10% REDUCED WEIGHT.
PREMIUM CONSTRUCTION
THE PREMIUM CONSTRUCTION GIVES A BOARD A FASTER AND EVEN MORE PROGRESSIVE FLEX FOR BETTER POP AND REDUCED WEIGHT.
SOFT FLEX
THE SOFT FLEX GUARANTEES A COMFORTABLE RIDE IN ALL CONDITIONS.
STEP MONO CONCAVE BOTTOM
THE FASTEST AND EASIEST TO RIDE BOTTOM CONCEPT. IT CAN BE CARVED EASILY THROUGH TURNS AND ALWAYS DELIVERS THE RIGHT GRIP. IT PLANES EARLY, ALLOWS SMALLER FINS AND HELPS TO GO UPWIND WITH EASE.
GRAB RAILS
GRAB RAILS FOR EASIER BOARD OFF MANOEUVRES AND COMFORTABLE GENERAL HANDLING.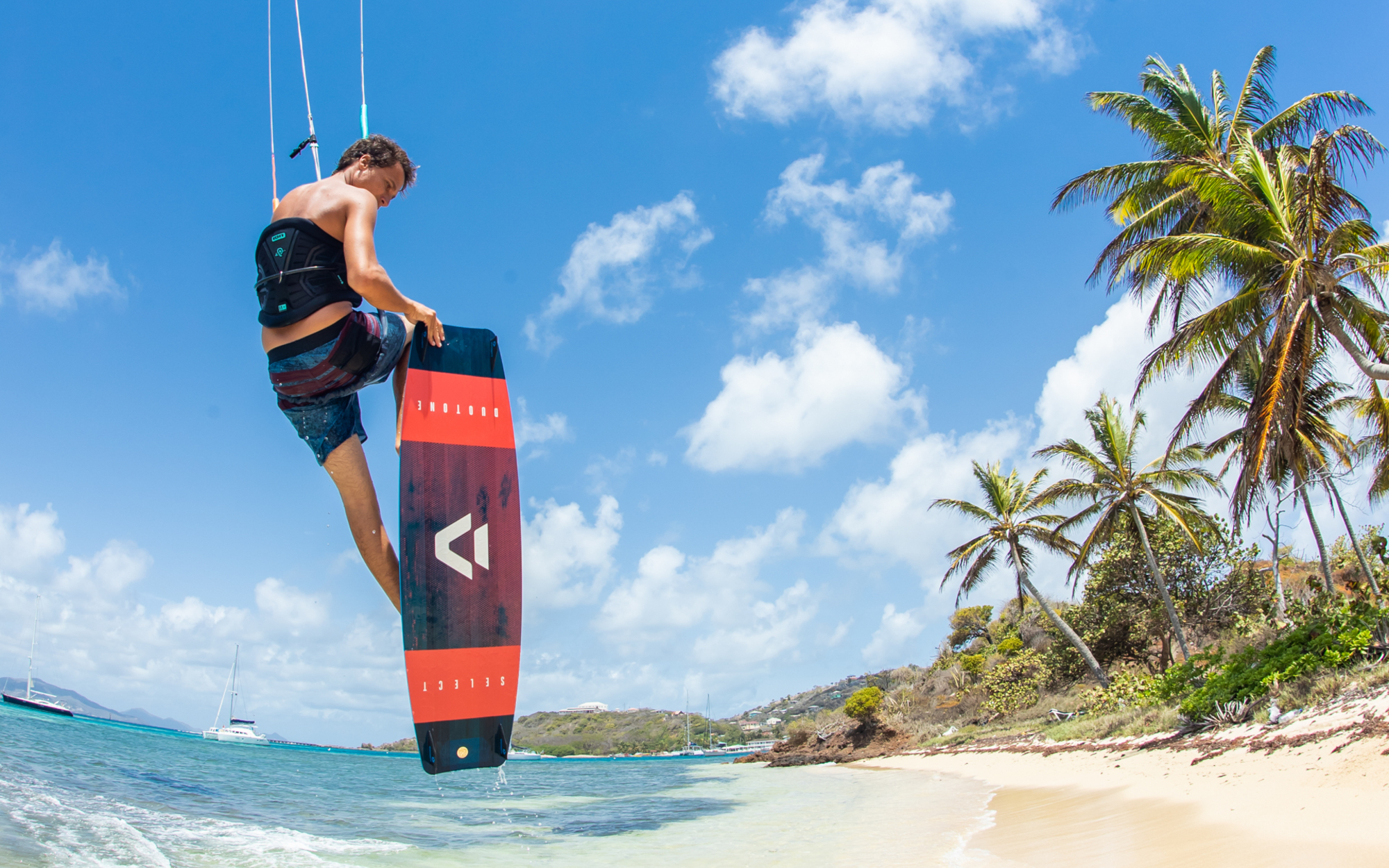 BOARD FEATURES
SPACE FLEX TECHNOLOGY

Space Flex adapts to the waters surface and enhances all turning characteristics.Stiff outside frame coupled with the soft tips creates smooth water release and early planing. Reduction in swing weight facilitates easier tricks and faster rotations.
STEP MONO CONCAVE

The Step Mono Concave is the fastest and easiest to ride bottom concepts. It can be carved easily through turns and always delivers the right grip. It planes early, allows smaller fins and helps to go upwind with ease.
GRAB RAILS
Grab Rails for easier board off manoeuvres and comfortable general riding.
TORSION FLEX

The special shape of the 3D cap allows torsion of the long axis of the board. This gives them more grip on the heel-side edge, rich and smooth landings, a direct drive and better upwind performance. Invented by Duotone.
PREMIUM CONSTRUCTION

The Premium Construction boards Jaime, Select and Soleil feature Carbon Beams, where parts of the glass fibre are being replaced by unidirectional carbon beams to noticeably improve the boards performance. This results in a faster and even more progressive flex for better pop and reduced weight.
SOFT FLEX

Soft Flex boards are the most friendly and easy to use boards in our range. The Soft Flex option is forgiving and simply fun to ride, even if you are an inexperienced rider. However, the Soft Flex option is also suitable for more lightweight riders.

Brand
Duotone