"" is a required field.
"" is a required field.
Sale!
£349.99
Psychotech is the latest advancement in cold water wetsuit technology from the leaders in innovation for over 60 years.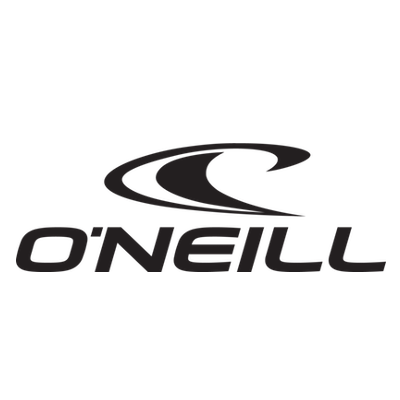 Description
2019 O'Neill Psychotech 6/4 Women's Hooded Wetsuit
Ex display – There are a few very small nicks & professional repair in one of the forearms where it has been on display in the shop – Bargain price!
The warmest wetsuit from O'Neill with all the top material and features; it's the ultimate suit for cold water conditions! The 2019 O'Neill Psychotech 6/4 Women's Hooded Wetsuit!
The 'Tech'nical Stuff
With Technobutter neoprene throughout the whole wetsuit inside and out, plus air neoprene on the chest and lumbar, the Psychotech is extremely flexible, comfortable and warm.
The 2019 O'Neill Psychotech 6/4 Women's Hooded Wetsuit brings a new level of warmth whilst still keeping the insane flexibility that all high end O'Neill wetsuits carry, and with Technobutter 3 all over the wetsuit, it is extremely flexible and lightweight while keeping toasty warm with the Air insulated firewall in key areas such a chest and back.
Technobutter 3
O'Neill's Technobutter 3 neoprene is the most advanced neoprene available on the market because it is 20% lighter, and absorbs 30% less water with quick drying properties. This all combines to produce a suit that works harder for you. The Psychotech is constructed with Super Seal Cuffs that are fused to create a low profile for the ultimate seal and to accompany this, a F.U.Z.E system with double super seal neck keeps water out and drains any water that does manage to get in through a drain hole to prevent flush and keep you toasty.
Features
Double Super Seal Neck
F.U.Z.E. Front Upper Zip Entry with Code Red Zip and Drainholes
Single Fluid Seam Weld (Watertight Technology)
Technobutter 3 Air – Smooth skin outer, honeycomb neoprene core and firewall liner
Technobutter X lining
Super Seal Cuffs
Krypto Knee Padz
External Key Pocket with Loop
Plasma Wrist and Ankle Seals
Strategic Seamless paddle zones
LSD – Lumbar Seamless Design
Sizes: S-XL
O'Neill's new TechnoButter 3 Air is lighter, more insulating and quick drying than ever. For winter 2019 O'Neill have put this state-of-the-art insulation in the chest and lumbar panels. The all new TechnoButter 3 in the arms, shoulders, and lower leg add flex and durability to the right places and Technobutter X lining for extreme comfort.
Psychotech takes you beyond warm, beyond flexible and beyond your imagination!
Technobutter Neoprene
Buttery soft! – The most advanced super stretch neoprene available on the market. 20% lighter, 30% less water absorption with quick dry properties.
Super Seal Cuffs
O'Neill's new Super Seal Cuff is fused to create a very low profile at the cuff ending creating the best seal ever.
F.U.Z.E. With Drain Holes
Front upper zip entry keeps you dry and allows unrestricted flexibility in the wetsuit.
Features
SuperSeam Weld (Watertight Technology)
60% Thinner and Lighter seam weld
Super Minimal Seam Design
Pullover Barrier 2
Patented Z.E.N. Zip Closure System with Drainhole
Double Super Seal Neck
External Key Pocket with Loop
Super Seal Cuffs
Plasma Wrist and Ankle Seals
WETSUIT CONSTRUCTION
RAW MATERIALS
Chest, Back: TechnoButter Air 3
Arm and legs Lower Leg: TechnoButter3  Neoprene
Knee: Krypto Knee Padz
Neck Facing: Glideskin
WETSUIT PANELLING
Super Minimal Seam Design
Contortionist Seamless Shoulder
Strategic Seamless Paddle Zones
LSD: Lumbar Seamless Design
THE O'NEILL FIT
O'Neill has the best fit in the industry, and we all know one of the most important factors in buying a wetsuit is fit! If a wetsuit doesn't fit right, it isn't comfortable and won't keep you warm; ideally it should be comfortably snug all over. If the suit fits too loose, there will be cold water entering the suit and you'll never stay warm; also a suit that is too small or too big can cause rashing. O'Neill's 50+ years of wetsuit design and engineering ensures an excellent fit.
HOW IT WORKS
A wetsuit creates a barrier against the elements utilising the insulating properties of closed cell neoprene. Neoprene is a closed cell foam made up of thousands of tiny air bubbles known as cells. The air within the cells creates an insulating barrier which slows down the conduction of heat and cold and allows body heat to be retained.
NEOPRENE
O'Neill travels the world for the best neoprene and innovative materials available. Materials are manufactured to O'Neill's specifications in order to have the right combination of warmth, strength, flexibility and durability. O'Neill inspects each sheet of neoprene and rejects it if below standard.
THICKNESS
The thickness of the neoprene utilised in a wetsuit will determine its warmth and flexibility. A thick wetsuit provides a lot of insulation, but can inhibit flexibility,  a bit thin wetsuit will be very flexible but can inhibit insulation. The trick is to get the right combination of warmth and flexibility so the wetsuit will not only keep you warm, but provide maximum flexibility as well.
NOTE
All wetsuits not offered in every size.
These are general guidelines only.
If in between sizes, go up.
Size Guide
Product size UK
Product size US
Height
Weight
Chest
Waist
4
2
155 – 160 cm
5'1″ – 5'3″ft
40 – 48 kg
90 – 105 lbs
75 – 80 cm
29.5″ – 31.5″ in
58 – 63 cm
23″ – 25″ in
6
4
160 – 165 cm
5'3″ – 5'5″ ft
45 – 52 kg
100 – 115 lbs
77 – 83 cm
30.5″ – 32.5″ in
60 – 66 cm
24″ – 26″ in
8
6
63 – 168 cm
5'4″ – 5'6″ ft
50 – 57 kg
110 – 126 lbs
80 – 85 cm
31.5″ – 33.5″ in
63 – 68 cm
25″ – 27″ in
8T
6T
166 – 171 cm
5'5.5″ – 5'7.5″ ft
52 – 59 kg
115 – 130 lbs
80 – 85 cm
31.5″ – 33.5″ in
63 – 68 cm
25″ – 27″ in
10S
8S
160 – 165 cm
5'3.5″ – 5'5.5″ ft
52 – 59 kg
115 – 130 lbs
83 – 88 cm
32.5″ – 34.5″ in
66 – 71 cm
26″ – 28″ in
10
8
165 – 170 cm
5'5″ – 5'7″ ft
55 – 61 kg
120 – 135 lbs
83 – 88 cm
32.5″ – 34.5″ in
66 – 71 cm
26″ – 28″ in
10T
8T
169 – 174 cm
5'6.5″ – 5'8.5″ ft
57 – 64 kg
125 – 140 lbs
83 – 88 cm
32.5″ – 34.5″ in
66 – 71 cm
26″ – 28″ in
12S
10S
164 – 169 cm
5'4.5″ – 5'6.5″ ft
57 – 66 kg
125 – 145 lbs
86 – 91 cm
34″ – 36″ in
68 – 73 cm
27″ – 29″ in
12
10
168 – 173 cm
5'6″ – 5'8″ ft
59 – 68 kg
130 – 150 lbs
86 – 91 cm
34″ – 36″ in
68 – 73 cm
27″ – 29″ in
12T
10T
171 – 177 cm
5'7.5″ – 5'9.5″ ft
61 – 70 kg
135 – 155 lbs
86 – 91 cm
34″ – 36″ in
68 – 73 cm
27″ – 29″ in
14
12
170 – 175 cm
5'7″ – 5'9″ ft
64 – 73 kg
141 – 161 lbs
90 – 95 cm
35.5″ – 37.5″ in
73 – 78 cm
29″ – 31″ in
16
14
172 – 180 cm
5'9″ – 5'11" ft
68 – 77 kg
150 – 170 lbs
94 – 99 cm
37″ – 39.5″ in
76 – 81 cm
30″ – 32″ in
18
16
175 – 183 cm
5'9″ – 6'0″ ft
75 – 84 kg
165 – 185 lbs
98 – 102 cm
38.5″ – 40.5″ in
81 – 86 cm
32″ – 34″ in
Brand
O'Neill