RRD RadPad & straps V2
Super Comfortable & Supportive Kiteboard Pad & Strap Set – Special Offer £119.99!
The new RRD RAD PAD and strap system has been designed to offer the best riding comfort possible. Built around an HT Nylon skeleton frame moulded inside a DUO Density EVA core base. This guarantees excellent stiffness with a secure hold and grip. Super soft and comfortable lining inside the straps with thick padding.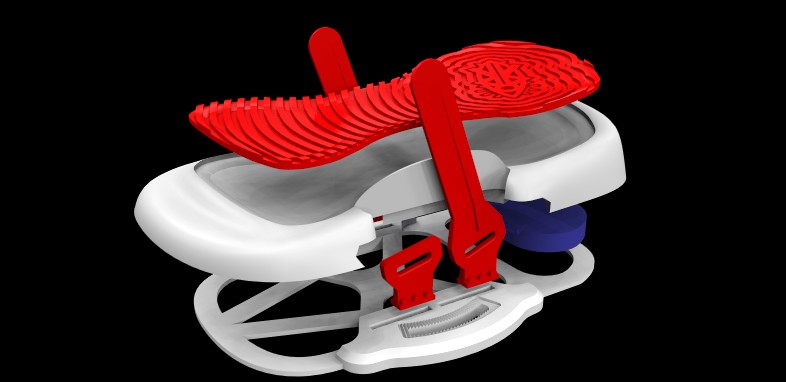 Huge Adjustability & Comfort
The RRD Rad pads are Equipped with an adjusting system that allows micro accuracy in all directions and angles. You are able to trim the strap position, angle & size together with the whole pad plate position onto the board. Perfectly customising your stance and foot trim. You are now able to adjust the pad & straps not only according to the length of your foot. Whereas with the RRD RadPad V2 you can alter the height, thickness and generally any particular shape.
The EVA cushioned pad base is constructed out of 3 different densities. The main orange pad base is mid density, the top grey pad with soft grip EVA and the third heel pad density can vary according to the changeable cushioning type you want to use. White color for lower density and softer heel support (preferred freestyle choice), and orange color for higher density and stronger heel support (preferred freeride or carving choice).
Insert spacing on the bindings means that they can be attached to boards from many other brands so you can make your perfect set up of the most comfortable pads on your favourite twintip kiteboard
We have a large range of straps and pads in our shop. Come along and try them out to find the perfect fit! Many are also on our demo boards so can be taken out for a kitesurf session. This is a great way to really find how they are feel on your feet.