Kitesurfing Coaching Sessions
Is your progression becoming stagnant and you're ready for a new challenge?
Are you coming back from a session having just cruised up and down without trying anything new?
Do you want that extra 'push' to help you learn a new trick?
Join our skill-specific kitesurf coaching sessions that will help you unlock your full potential and transform your kitesurfing experience. With a focus on key techniques such as jumping, backrolls, frontrolls, toeside, and strapless surf, these sessions will provide you with a comprehensive understanding of the sport and equip you with the tools you need to excel.
Boost Your Skills This Winter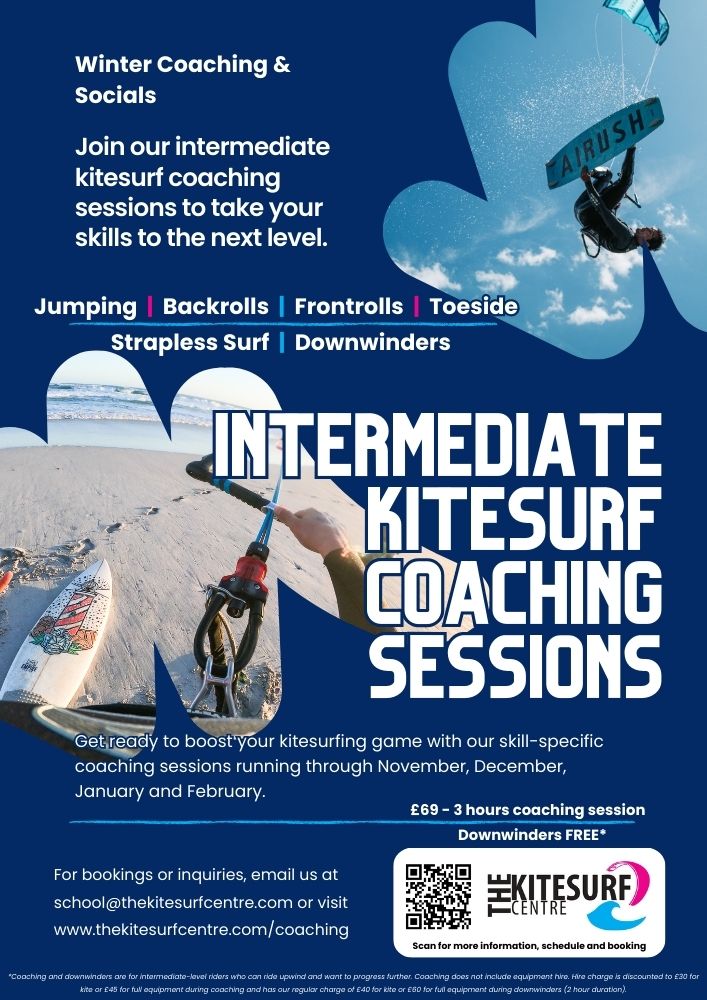 New for Winter '23/24, our coaching sessions are scheduled to run through November, December, January, and February, offering you a perfect opportunity to enhance your skills during the winter months. The cost of each 3-hour kitesurf coaching session is £69 per person.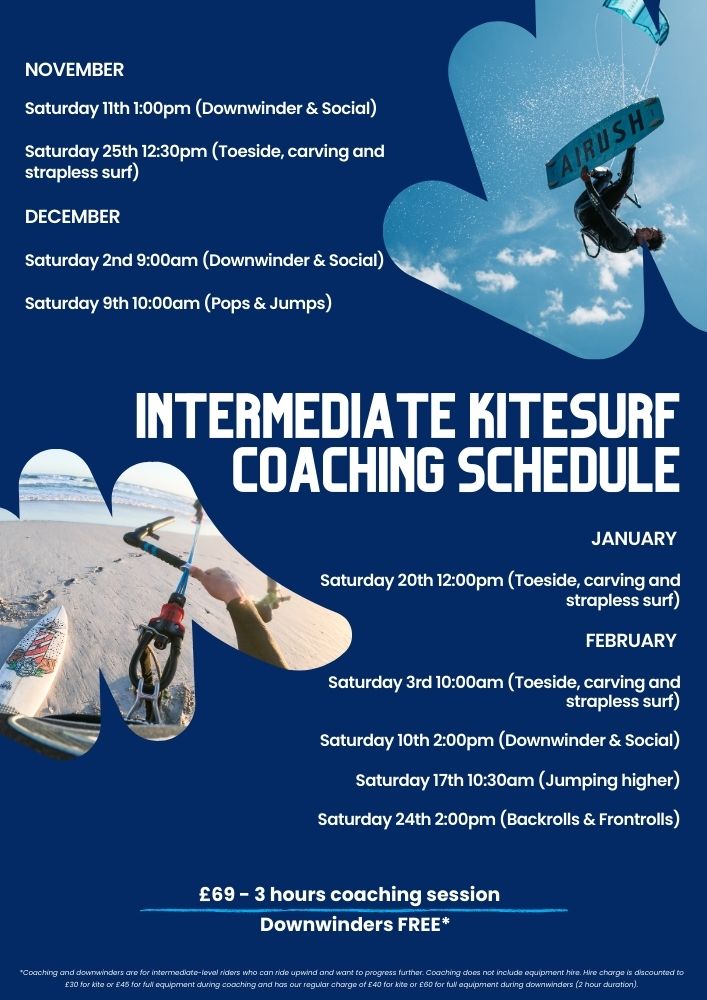 Who are these coaching sessions for?
Our coaching sessions and downwinders are designed for intermediate-level riders who can ride upwind and are keen to progress further. If you're confident in your basic skills and ready to take on the challenge, we're here to help you make that leap and take your kitesurfing experience to new heights.
Please do not book intermediate coaching sessions if you are not an independent rider who can consistently ride upwind. Beginner lessons focussing on kite control to upwind riding will resume in April 2024.
Downwinders & Socials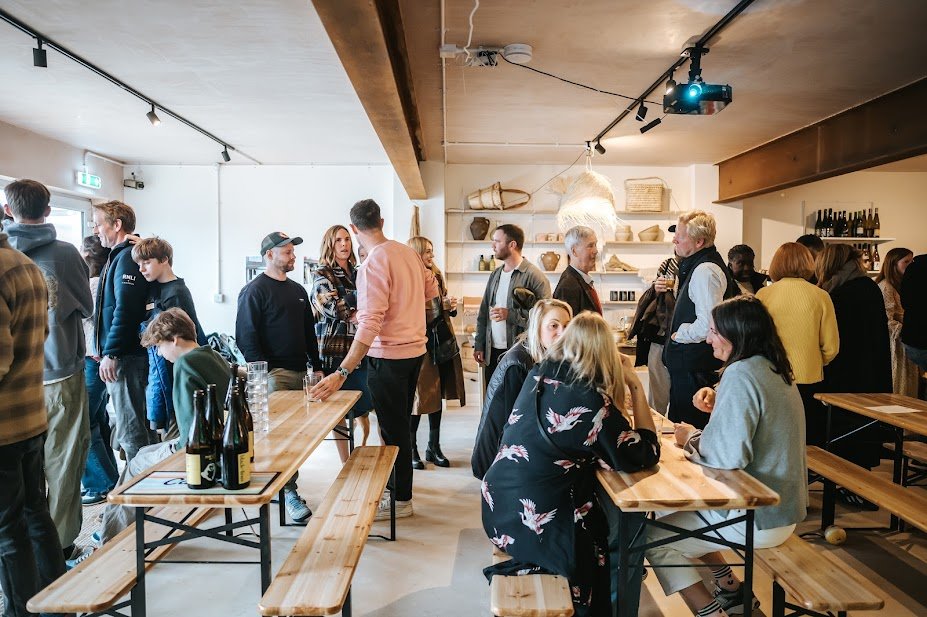 We're also offering downwinders for free, giving you a chance to practice and perfect your skills in a dynamic, real-world setting.
After each downwinder, we'll head to the Camber Landing or The Pilot Inn for an apres kite hot drink (or a beer, it's the weekend after all!)
Check out our full schedule of kitesurf coaching sessions and downwinders below.
Kitesurf Coaching & Downwinders Schedule
NOVEMBER
NEW DATE – Sunday 12th 12:00pm (Downwinder & Social)
Saturday 25th 12:30pm (Toeside, carving and strapless surf)
DECEMBER
Saturday 2nd 9:00am (Downwinder & Social)
Saturday 9th 10:00am (Pops & Jumps)
JANUARY
Saturday 20th 12:00pm (Toeside, carving and strapless surf)
FEBRUARY
Saturday 3rd 10:00am (Toeside, carving and strapless surf)
Saturday 10th 2:00pm (Downwinder & Social)
Saturday 17th 10:30am (Jumping higher)
Saturday 24th 2:00pm (Backrolls & Frontrolls)
Some Important Details
Please be aware that the coaching fee does not include equipment hire. The hire charge is discounted to £30 for a kite or £45 for full equipment during coaching sessions and our regular charge of £40 for a kite or £60 for full equipment applies during downwinders (2 hours duration).
While we strive to provide the best possible training, it's essential that you have access to the right gear to ensure your safety and maximize your learning experience. Riders must hold a valid BKSA membership (with included insurance) to be able to participate in the coaching sessions.