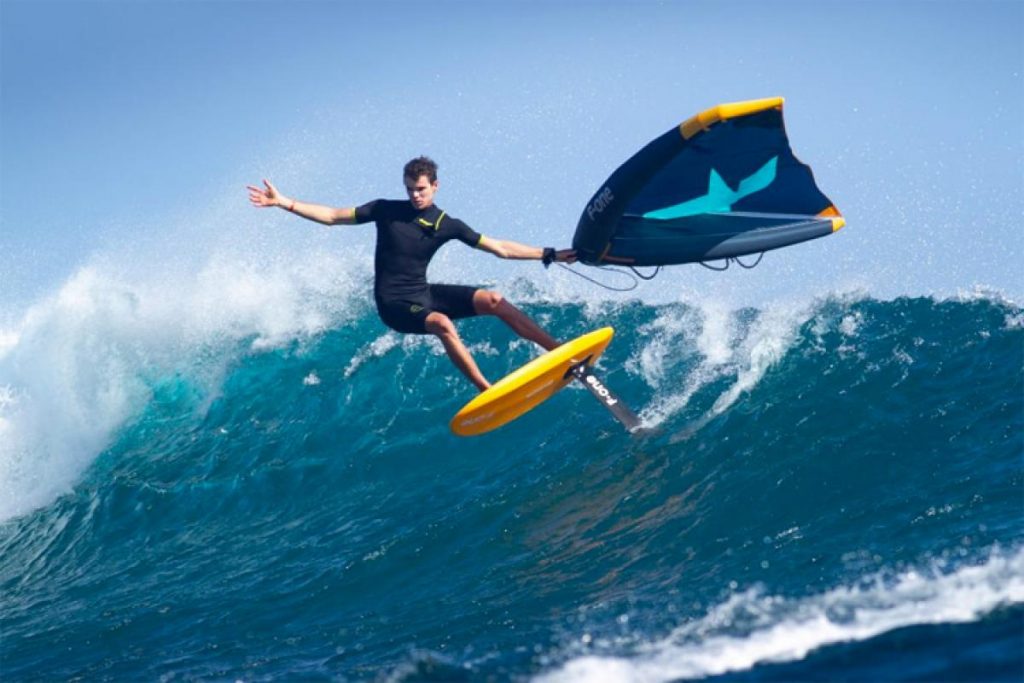 Dedicated wing-surfing boards are new to the market, and they are designed to take riders from beginner to fully competent foilers. A host of adjustment options provides a wide degree of setups for riders to play with, and user-friendly board profiles contribute to a swift and rewarding development. We hope you enjoy reading this wingsurfing board buyer's guide.
Although similar to surfboards, as they are both directional and buoyant, there are a number of design features that make these boards ideal for wing riding. Their underside profile helps the rider to get onto the foil, whilst providing a forgiving landing when coming off the foil. They all contain reinforced foil attachment mounts that provide plenty of forward-backward adjustment to favour a particular setup.
Specific Wingboard Features
Their short and wide deck profiles provides lots of area for riders to move their feet and shift their weight; useful for quick tacking and dynamic riding. Concave surfaces help to lower the rider's centre of gravity, increasing stability and assisting power transfer from wing to board.
They have bevelled edges facilitate transitioning riders to standing during board starts, whilst enabling greater deck space for more feet positions. They also give smoother touch-downs and greater clearance from chop and waves.
Varying underside profiles favour transition onto the foil. Typically, designs have less buoyancy at the rear end, along with a kick tail lip, to make it easier for riders to angle onto the foil. Stubby noses give the board a high volumes at the front. This improves recovery from nose dives.
Concave gullies and rails on the underside provide smooth touch-downs, and reduce drag when speeding up to foil.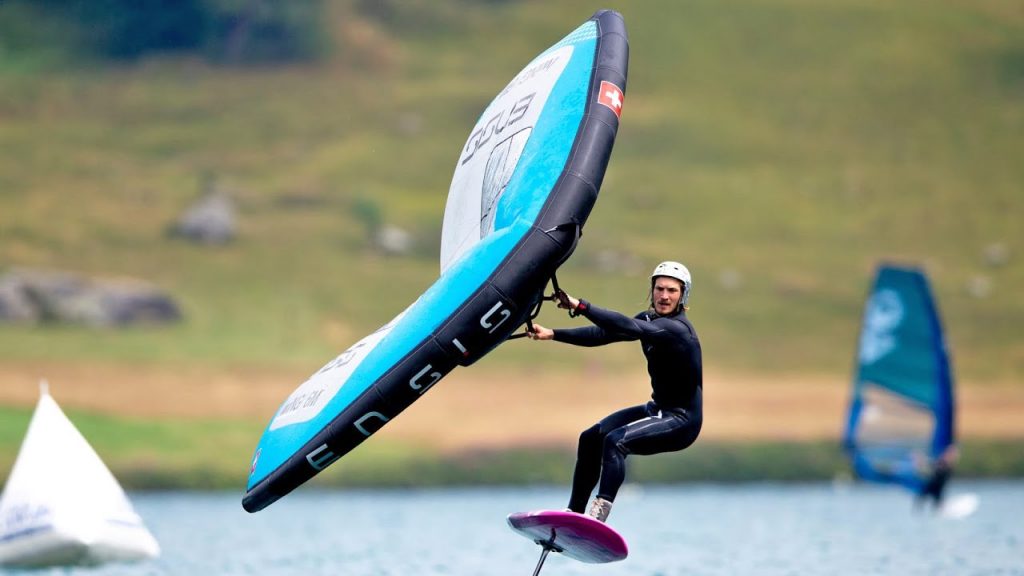 Considerations when buying
As discussed, different boards come with different underside profiles that have an impact on how the board performs. It's important that you choose a design according to your skill level. For beginners, we recommend boards with bevelled edges and a pronounced front lip.
Inflatable or rigid. Off the back of SUP technology, a few manufacturers offer inflatable options that boast comparable performance. These of course have the added benefit of easier storage and transport. Board profiles are more simple and less specific to foiling. This choice is largely dependent on your transport options.
Buoyancy. Different designs and sizes have different volumes. High buoyancy aids water starts and touch down recoveries. More compact, lower volume boards are faster and more responsive. We recommend high volume boards for beginners.
Various materials are used to give boards specific riding characteristics. Flexible wooden inlays provide flexibility and comfort, whilst light-weight carbon spars offer rigidity and enhanced response. This is down to your personal preference.
Sizing
Most wingsurf boards come with a good number of size options, and the right choice for you depends mainly on your skill level and weight. Sizes range from 4'5" to 5'5", and 50 litres capacity to 125 litres. As a general rule, larger boards, with their added buoyancy and stability, favour both beginner and heavier riders, whilst the dexterity of smaller boards are best for experienced and lighter riders. Most manufacturers offer useful guides to ensure you make the correct choice. The following size chart for the RRD Beluga Y26 will give you a good idea on sizing.

Speak with one of our experienced staff members to ensure you get the board size that's right for you. For beginners, we recommend the highest volume board suited to your weight.
Anything else?
There's no substitute for experience! It's always worth talking to other foilers to see what they make of their boards, and to learn from their own experiences. We hope you've enjoyed reading this wingsurfing board buyer's guide.