Kitesurfing lesson; what should I book?
Not sure which kitesurfing lesson is right for you? Here's a handy guide to help you decide the level you are currently and help book for the correct lesson straight away.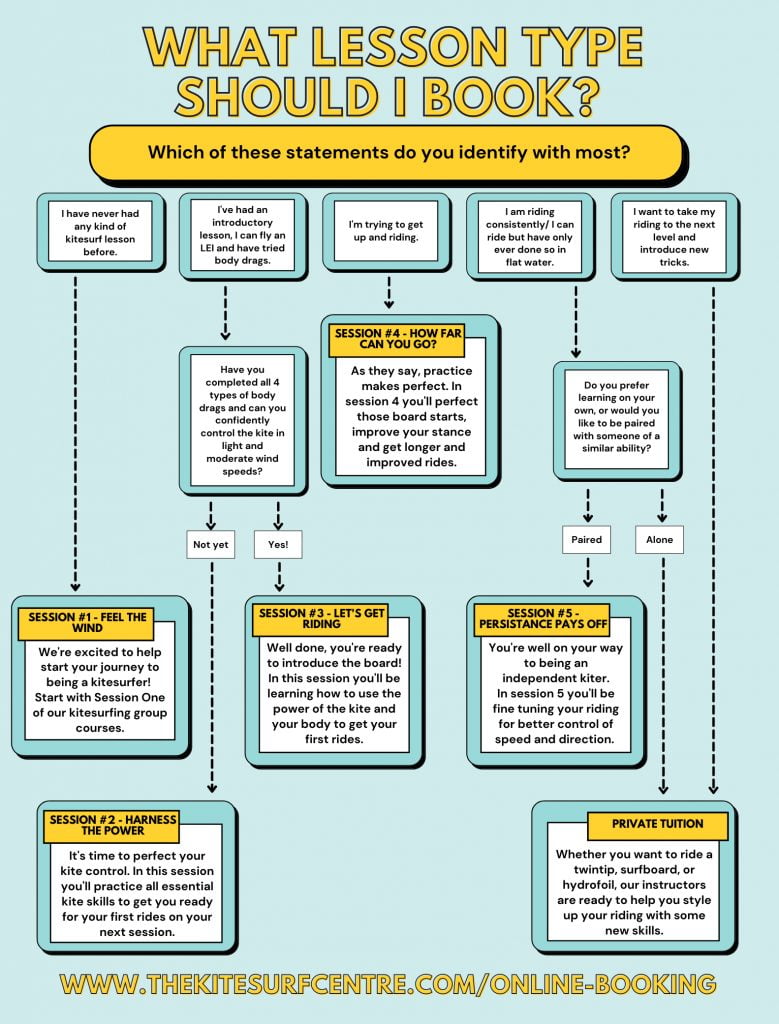 All of the information about our lessons can be found here. This will give you a nice clear idea of what we offer, how long the courses are and what to expect!
However, if you are not sure what kitesurfing stage you're at? Here's a quick breakdown to help you decide.
Kitesurfing Lessons, Quick Glance:
Which statement best describes your learning stage?
"I have never had any kind of kitesurfing lesson before."
Our Session One is designed with you in mind. It will teach you all of the basics to start your kitesurfing journey. Read more here.
---
"I've had an introductory lesson, have flown trainer kites and had a short amount of time flying a leading edge inflatable (LEI) kitesurfing kite. I need more practice with the kite and haven't done all 4 body drags yet"
Have you had some kitesurfing lessons before or had an introductory kitesurf lesson anywhere else? If you're trying your body drags, but haven't mastered them yet, you want to look at Session Two.
---
"I have done a couple of kitesurfing lessons and I have completed the 4 body drags with an LEI kitesurfing kite: Downwind, Directional, Upwind, and Balance. I am happy with my kite control and I'm ready to try my first water starts."
If you have confidently completed all four body drags it's time for Session Three and introducing the kite board.
---
"I am standing up on the board most of the time and I'm aiming to ride further than 30 meters on my strongest side. I need more practice to stand up on my weaker side."
Once you have started comfortably using the board in your sessions and can stand up on the majority of attempts, it's time to join Session Four to crack those short rides in both directions!
---
"I am getting up on the board and riding 50 meters in both directions most of the time. I need to work on riding upwind and controlling speed."
Make the most of our Session Five to master your board edging skills and become an independent kitesurfer.
Ready to book your kitesurfing session?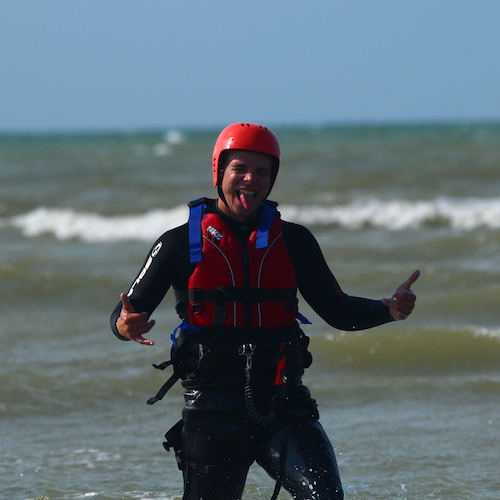 If you're ready to book, you can use our online booking system and book yourself in for any of our available slots for this season, now. We recommend booking at least two weeks in advance for weekday sessions, and four weeks ahead for weekend sessions as we get incredibly busy!
If you cannot find the date you are looking for we do run a waiting list, fill this in here and we will contact you if any extra spaces or cancellations arise.
Gift Vouchers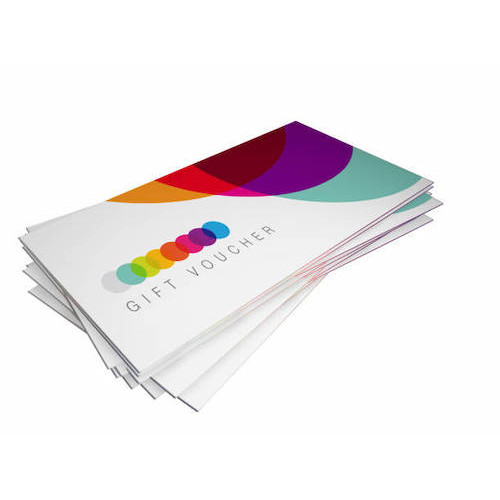 Want to buy a loved one an experience gift voucher instead? You can read about the options and order this online here and be the ultimate gift-giver; vouchers are valid for one year from the date of purchase.