Kitebuggy and Landboarding
Kitebuggying and landboarding are excellent day out activities.
Designed for adults and children (8+) alike, in a group of up to six people you will spend three hours mastering how to fly a powerkite.
Then using your new skills to pull yourself along on our three-wheeled sand buggies, you can even give the landboard (giant sand skateboard) a go if you're feeling confident!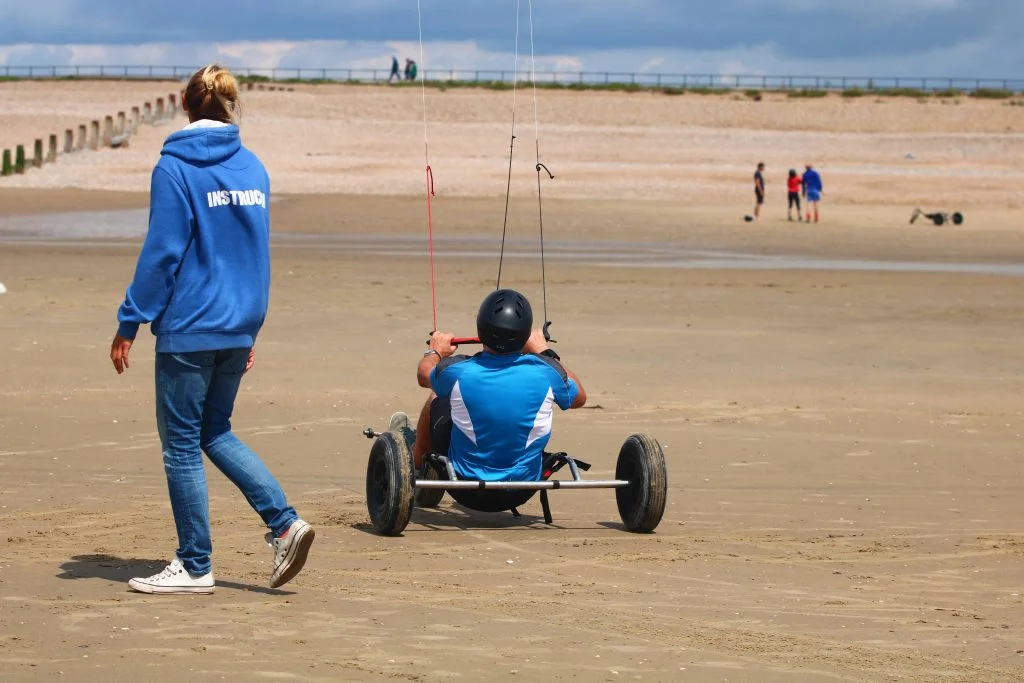 Kite Buggy Lesson Outline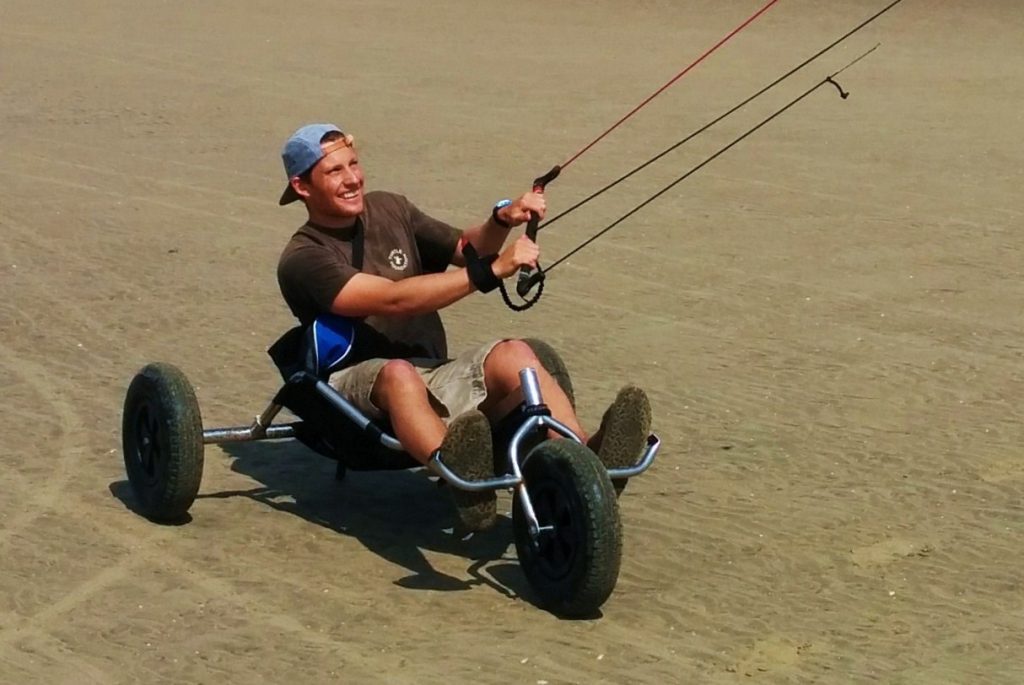 Introduction, theory and safety briefing
Powerkite setup
Powerkite flying
Advanced powerkite flying
Kitebuggying/Landboarding
Part 1 – Theory, Safety and Powerkite Flying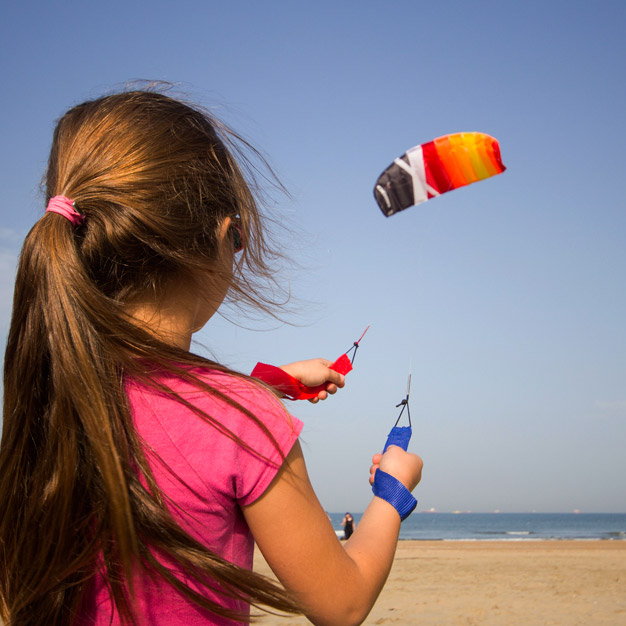 The first half of the lesson begins with kite flying safety, so you fully understand the sport and have a safe and enjoyable lesson.
Once covered, you'll learn to do a site assessment and set up the power kites.
We will teach you how to launch them, fly them in a range of motions and land them; all in preparation for you to safely pull yourself along the sand, in your buggy, by the end of the lesson. Not bad in 3 hours eh?
Once you've got your kite control mastered you're ready to put it to the test in the buggies!
Part 2 – Kite Buggying and / or Landboarding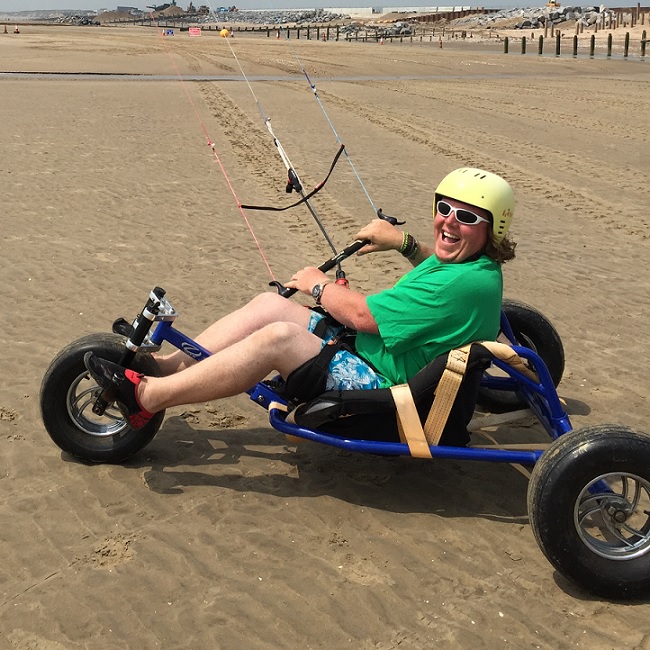 Now that you have mastered kite flying, it's time to try out the buggies and land boards!
After you gain confidence whizzing around, there's the option to try out landboards, more complicated manoeuvres, try out a slalom course or race against your friends!
With an instructor by your side giving you tips along the way, you'll soon be a competent buggier.
Part 3 – Lesson Debrief
Once your lesson is over you'll head back to the centre to have a debrief with your instructor.
They'll go through what you've covered, answer any questions and discuss what's next.
If the instructor signs you off as safe to do the activity alone, you can come back to rent the kite buggy and landboard equipment and continue the fun.
Not for you?
Like the sound of the activity for someone else?
You can buy gift vouchers here and as we run the lesson on the beach you can come and watch/take photos – Just remember to tag us on Facebook or Instagram if you do 🙂
Videos
Please note that the activities listed above are aims for the course. The outline of the day may be adapted by the instructor if necessary for the best experience of everyone in the group.
All decisions made by the instructor are done so with the safety of the group and optimum progression as the main priority.