BKSA Kitesurfing Instructor Course - ITC Level 1 & Revalidations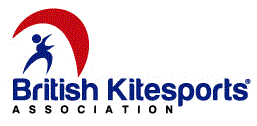 Next course - ITC Level 1 - 27th April 2020
Location - Camber Sands
Instructor - Will Bennet
Price - £549
All kitesurf Instructor Training Courses (ITC's) are run in conjunction with the BKSA regulations, materials and BKSA recognised staff. They're open to all kitesurfers of a suitable standard of riding proficiency / experience. Please don't be afraid to contact us if you're unsure of your level.
The BKSA ITC has been modified to include extra areas of training specific to the UK. The syllabus forms the core of the course package with further areas that include foil training as well as single skin kites, further safety inputs plus the legal and administrative requirements that an instructor must be aware of when setting up their own school within the UK.
Instructor - 3 year appointment - Pre course requisites
Valid BKSA membership
Shadow teaching x 12 hours (contact us)
Riding competency verified by a BKSA instructor
RYA Powerboat L2 ( Rye Marina)
Valid first aid certificate
Instructor Training Course – 5 day course
Course completion certificate gained
Once action plan met after course, full instructor status is granted
Fully qualified status is required to teach within a BKSA recognised school
An instructor can teach up to 4 students with two kites on the water once registered
As well as beginners, can also teach intermediate levels: equipment tuning , improving technique, riding upwind, transitions and jumping
There is a list of qualified instructors on the BKSA website which can be viewed by potential employers to verify your status.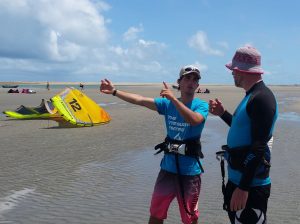 The 5 day instructor course covers a lot of theory and safety but riding assessment is also a key part.
It is a great qualification if staying in the UK and can lead to a good career, but is also fantastic for travelling as being quite well paid and easy to find work, you can go where you want and pay your way.....
If you need to partake in shadowing hours prior to the course or would like accommodation then please contact us.
There are a 8 places on each courses, please either email or call if interested, alternatively you can book online
info@thekitesurfcentre.com                                            +44 (0) 7563 763 046
BKSA Level 1 and 2 Instructor revalidation course
Next course :
Location: Camber Sands
Price: £120
Duration : 1 day
Please contact us for more details and to book on
8 week fastrack instructor training course
This September we are running an intensive course taking you from beginner to instructor including, BKSA, RYA and First Aid qualifications, shadowing and instructor training courses for powerkite, kite buggy & landboard, kitesurf, and SUP - click HERE for more details