Our best team yet: We at The Kitesurf Centre pride ourselves in having a selection of the most experienced and highly regarded instructors in the UK. For this year we have our best team yet… we even added another dog!
Hand Selected: Our hand picked instructors are all BKSA or IKO qualified with a vast amount of experience. Most of which have previously managed centres in the UK and abroad or do so in our winter months.
Continual training & improvement: Having great instructors really makes a difference to your kite lessons, as teaching kite & watersports can be difficult. This is why we are very selective when choosing our employees and continually change and improve our instruction methods with staff coaching.
If you are passionate about the sports we teach, love the outdoors and are excited about working with us we want to hear from you. The following positions are open for the 2023 season;
Kite & SUP instructor – August to October 31st
Instructor Apprenticeships are available for people aged 18+. Contact us for more info.
Jen Bell-Taylor – BKSA Senior Instructor, BSUPA Instructor & School Director
Jen took the role of School Director in 2021 after working with The Kitesurf Centre for many years prior and having taught kitesurfing for over a decade! She shows nothing but relentless passion for both the school & the industry and uses this energy to help us all create hundreds of new kitesurfers every single season.
In addition to over a decade worth of experience running kite schools, Jen has also made a wide variety of past contributions to the kitesurfing industry including co-founding thekitespot.com and writing the Twintip Kiteboards review feature for 3 generations of The Kite Mag Ultimate Test.
You'll generally find Jen in the office fuelled by coffee until there are 30+ knots of wind and waves coming in; that's when you'll find her in her element, with her surfboard and a big smile.
Clive Marriner – BKSA Senior Instructor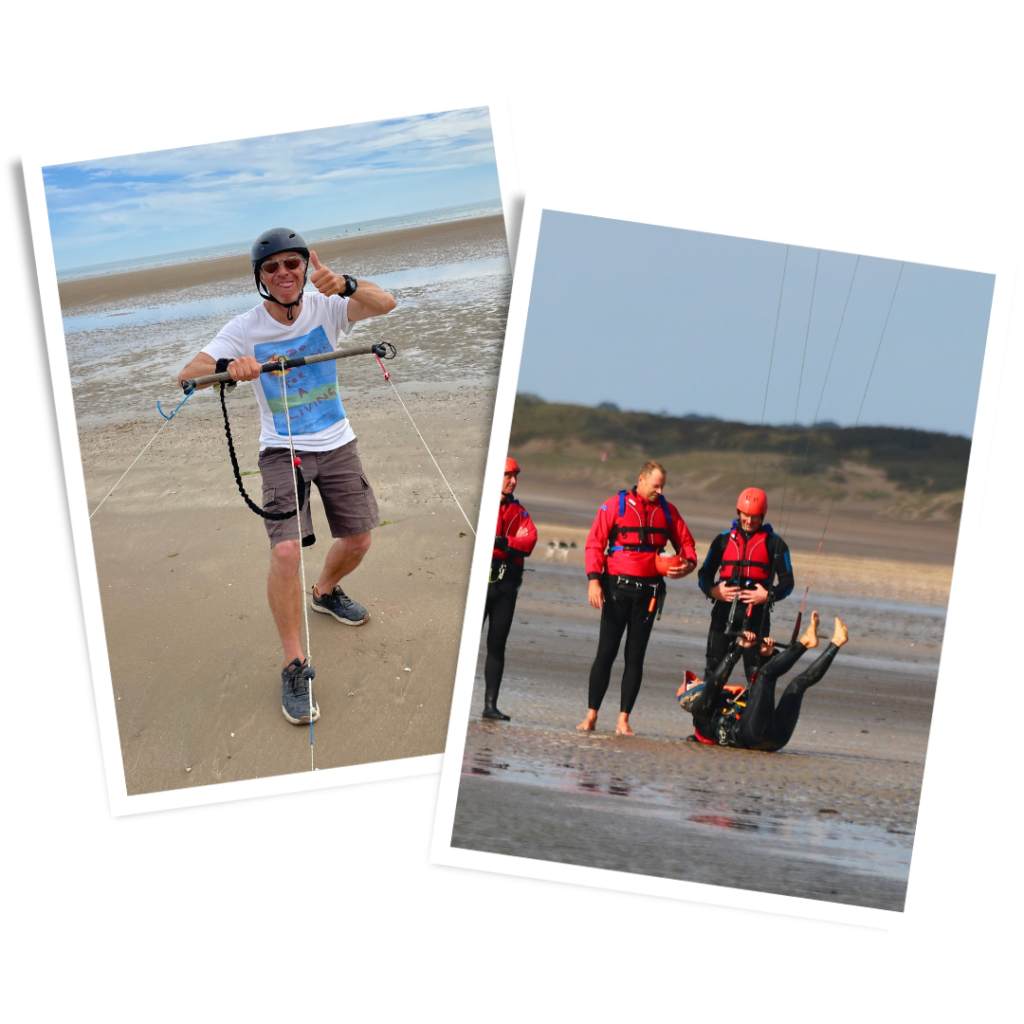 Clive has been kitesurfing many years and began to instruct on the water in 2009. Prior to this he taught powerkiting in the parks of London (and worked as an insurance broker, but we try not to judge him for this!)
Clive is super friendly, enthusiastic and a real asset to The Kitesurf Centre. You'll often see him on the beach with his similarly enthusiastic kids, and if you're lucky enough you might even have one of the older ones helping out on your lesson! Always finding something to laugh about, you're guaranteed to come back from a lesson with Clive with a smile on your face.
Joe Masters – BKSA Instructor
After serving for 24 years in the Marines, working for 18 years in law enforcement and 6 years as a personal trainer, Joe tried the retired life, but… that didn't stick with him! Bored out of his mind, 3 years ago, he knew it was time for a new challenge and decided to become a kitesurf instructor at the age of 65.
Joe has been working for The Kitesurf Centre since 2021 and he absolutely adores meeting new people and sharing his knowledge. So much, in fact, that he would do it for free, but don't tell Jen! He enjoys cruising along on his board and carving around the waves.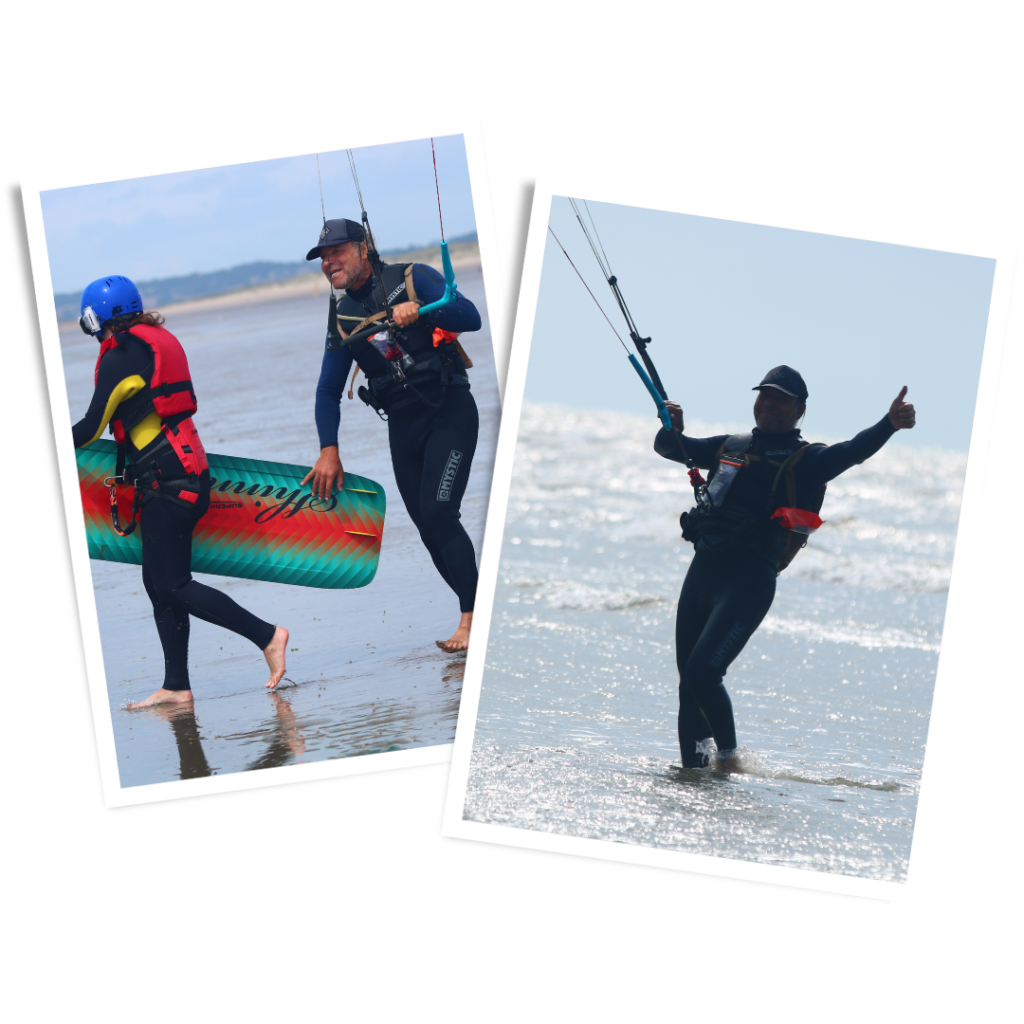 Emma Oxley – BKSA Instructor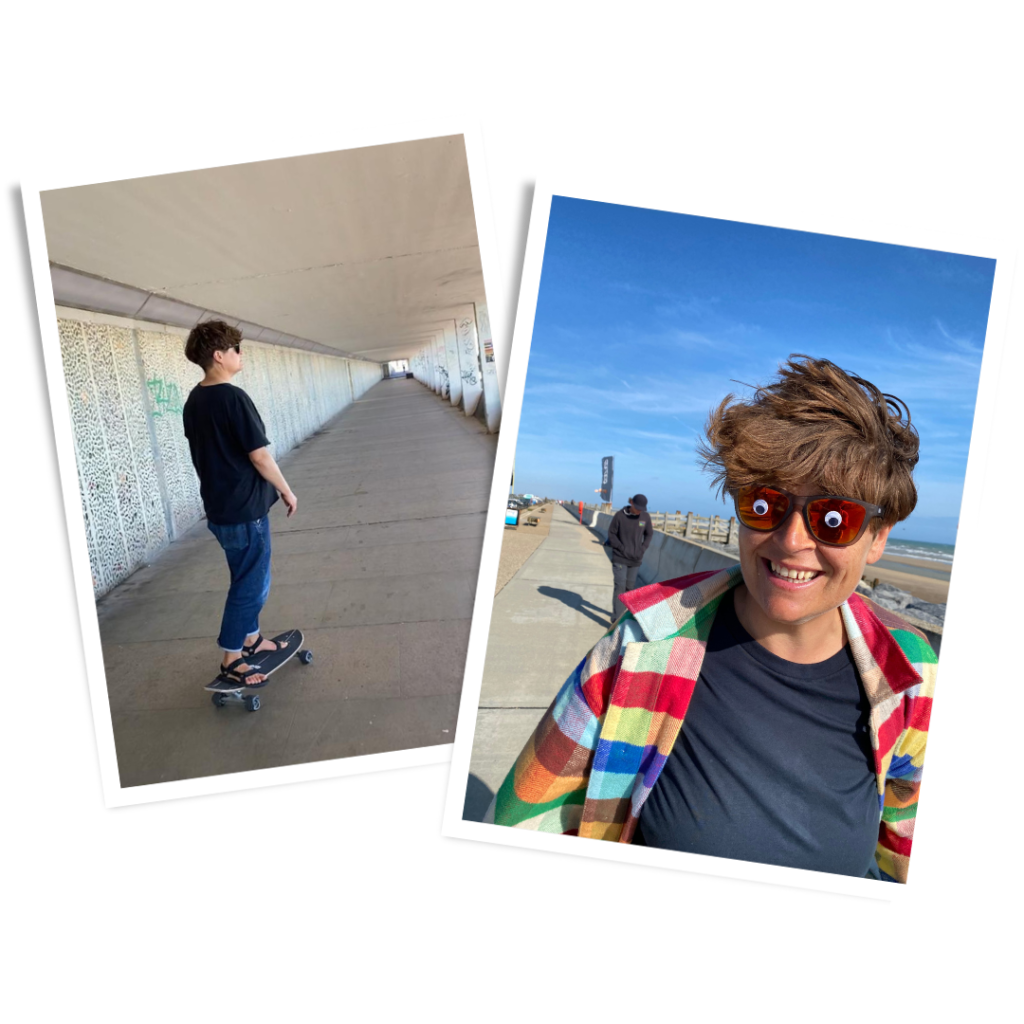 Emma completed our Kitesports Instructor Career Accelerator course at the start of the 2023 season.
Joining us each weekend to instruct, Emma loves nothing more than sharing her passion with new students; this extends beyond kitesurfing into an extensive knowledge of plants and birds, and how to make the perfect cuppa!
It's quite possible that Emma has the best hair in the universe, so naturally she's happiest with the wind blowing through it. Taking every possible opportunity to be on the water, Emma can be found riding at most beaches on the South East of the UK. She loves to ride toe-side and intends on circumnavigating the UK in this stance!
Tony Roberts – BKSA Instructor & Bookings assistant
Tony is a brand new instructor this year at The Kitesurf Centre. He has been kiting for 8 years and has experienced a lot of the world in his humble motorhome. After having a successful career in the army and as a prison officer, he has spent the last 5 years discovering the world, kiting with sea turtles, flying fish, and casually running 4 marathons!
Alongside his instructing, you will find him organizing the day in the office as well as ensuring that everyone is having a good time with a constant smile on his face. He took this role as an instructor to challenge himself and meet fantastic like-minded people!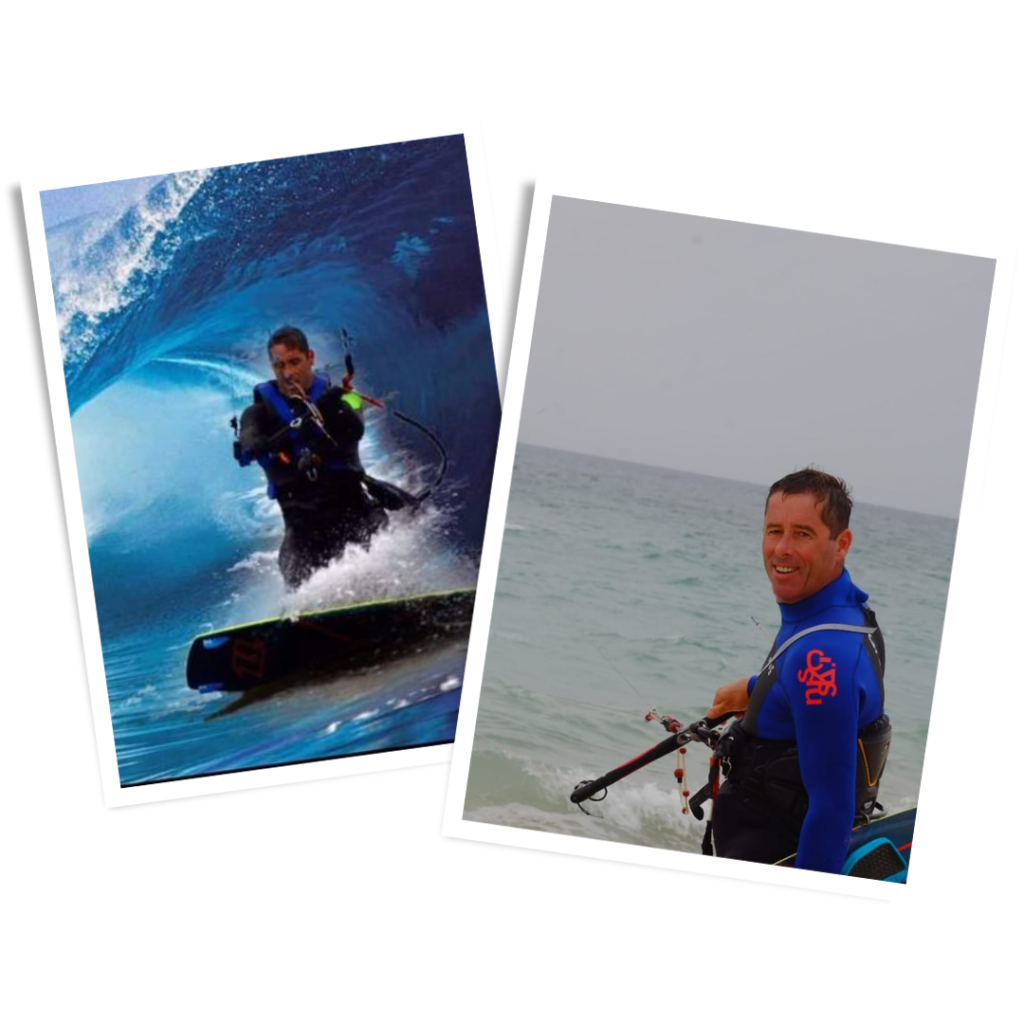 Emilie Pellerin – IKO and BKSA Instructor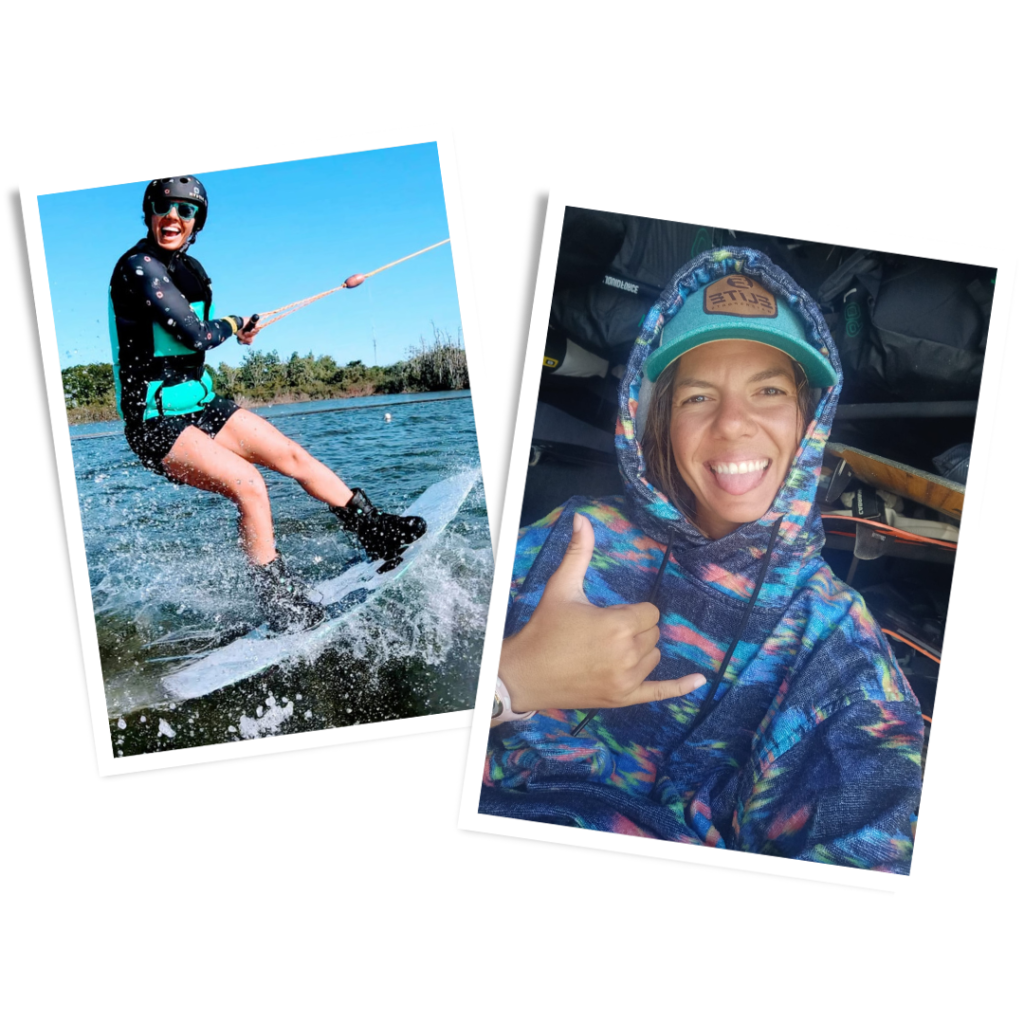 Originating from Canada Emilie has a wealth of experience on the water. Having taught in kitesurfing schools across the globe she is excited to be part of The Kitesurf Centre team for the current chapter of her journey!
She is a trained high school teacher but quickly discovered that she enjoys the beach and the sea a lot more than the wall of a classroom. You may see her styling it out with double back-rolls and kite loops and when she isn't, you'll find her in a cafe reading a good book and recharging for the next adventure!
Janna Olsson – BKSA Instructor & PADI Divemaster
In 2011 Janna converted from diving to kitesurfing – a great switch! Having travelled all over the world diving, kiting and snowboarding, Janna moved to Camber at the end of 2017 and has been instructing for us part time since then. She is multilingual speaking , really friendly and a great part of the team. Always happy, especially when there's sun and wind, Janna's enthusiasm is infectious and you'll always enjoy a lesson with her.
When she isn't teaching you'll find her playing in the sand dunes with her adventure loving children- we challenge you to find another kid who knows more sea creatures than they do!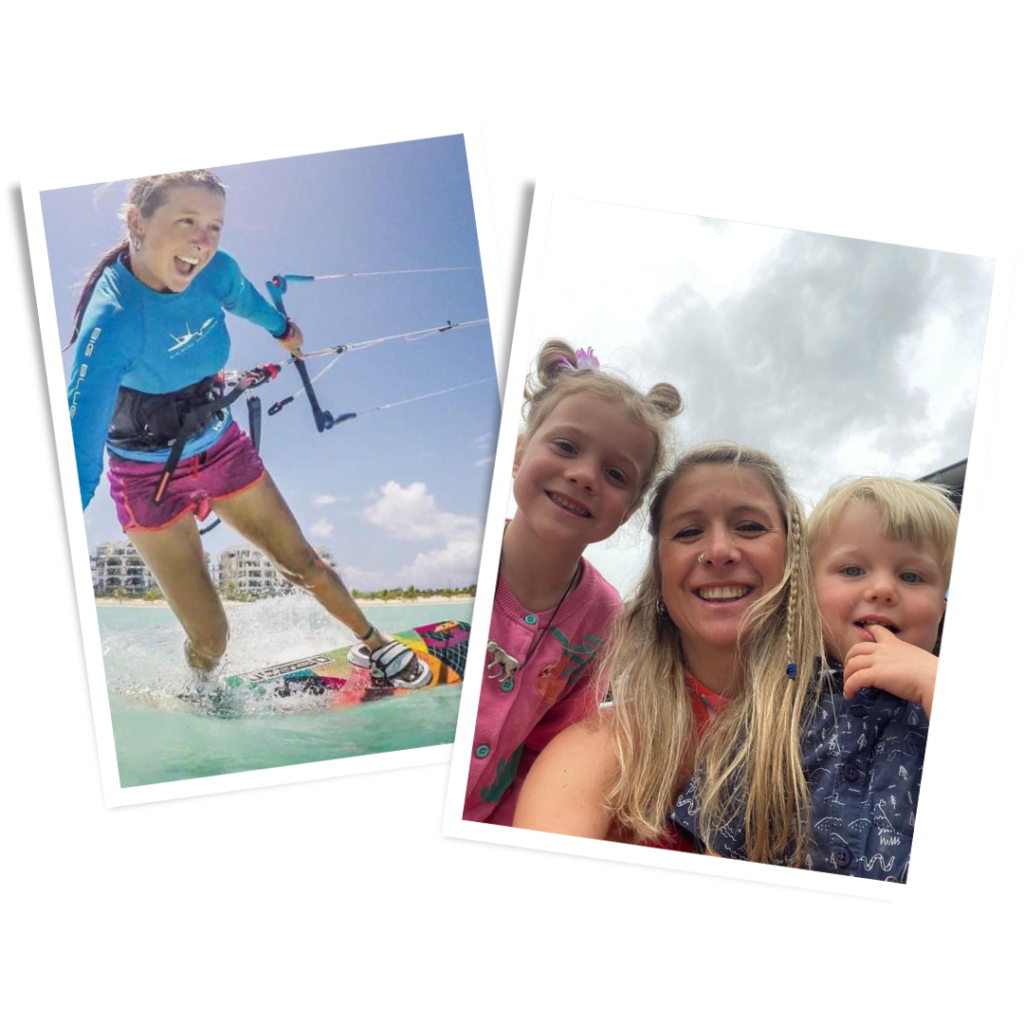 Jamie Gleaves – BKSA Instructor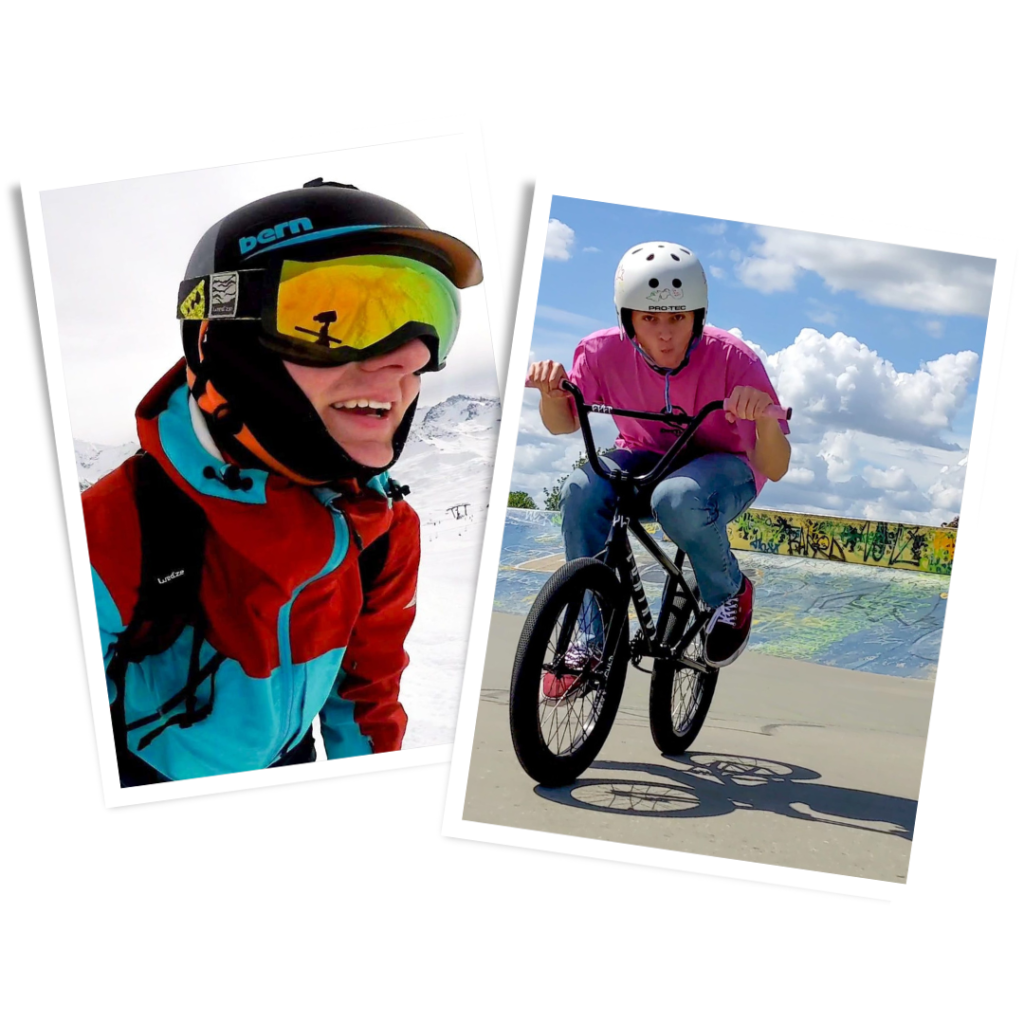 Jamie is our team cadet and is very enthusiastic about being part of TKSC for his first season as an instructor. After learning kitesurfing in Weymouth at Portland harbor and shredding at his local spot in Southend for the last 3 years, he decided to share his passion by becoming a kitesurf instructor.
If you don't find him on the water enjoying the excitement of jumping higher and discovering new tricks, that's because he is probably in the skatepark or snowboarding in the mountains.
Ben Patenell – BKSA Instructor & PADI Instructor
Ben has been kiting for 20 years and started out by teaching his friends. Once he heard how great that friend became at kitesurfing, he decided to come and work professionally for the Kitesurf centre!
Ben has a wealth of experience teaching, he has taught in Ghana as a school teacher, been a PADI instructor around the world and has also been an acupuncturist! 30 knots and riding a surfboard in overhead waves is his happy place, but alongside this, Ben enjoys yoga and snowboarding.
Most recently though, his 3 year old son decides what he needs to do! Ben loves to see his students progress through the waves and looks forward to a busy season at The Kitesurf centre.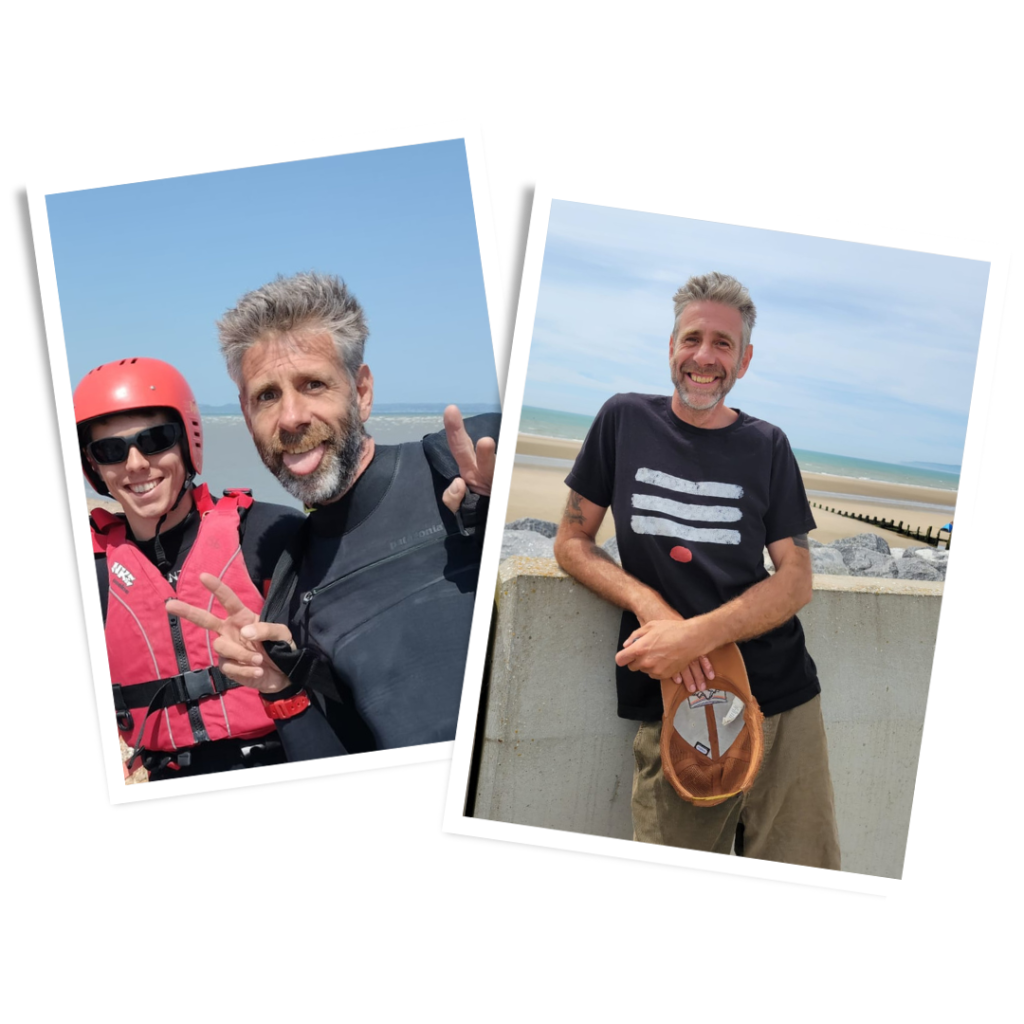 Stan Northover – BKSA & IKO Instructor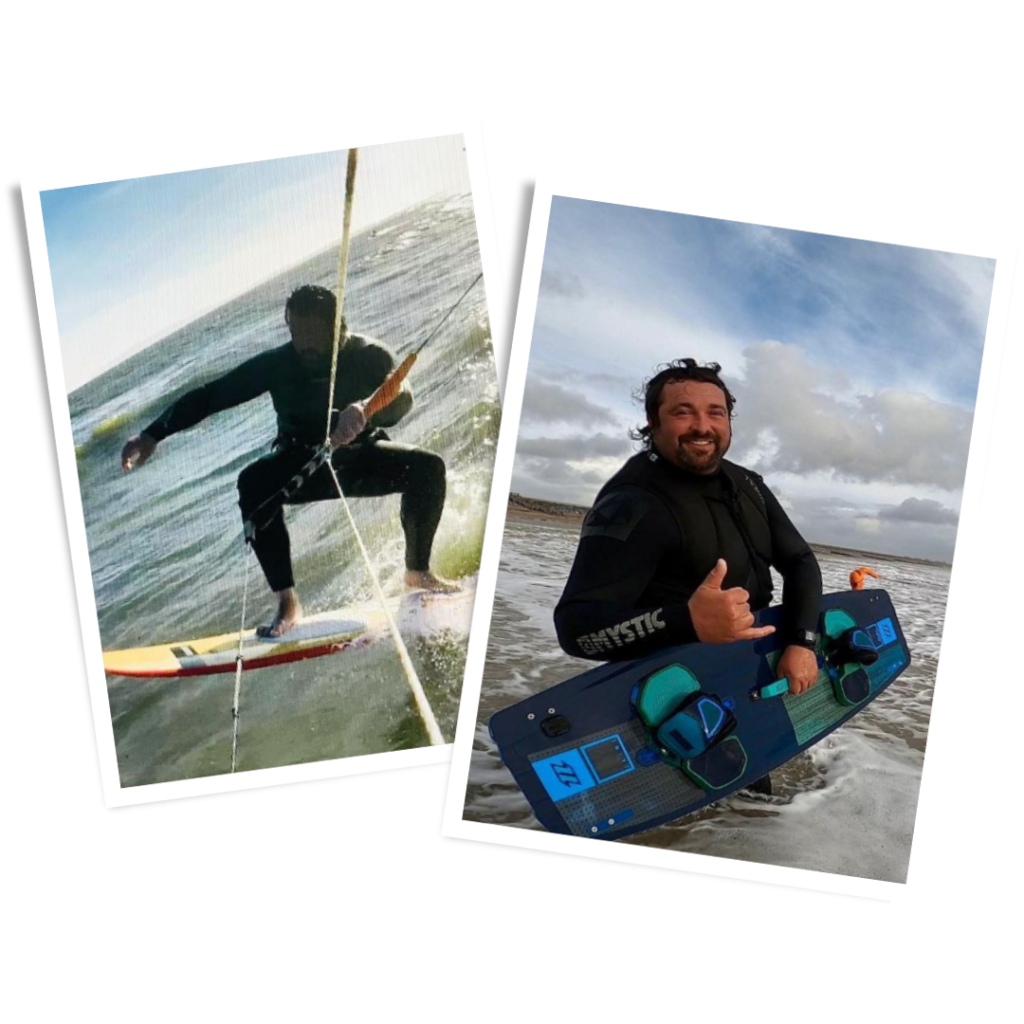 Stan is known by us as king of the reviews. If you've read our customer feedback you are guaranteed to see Stan's name come up (for all the right reasons!)
He has the patience of a saint and really does know how to fill you with confidence during a lesson.
---
In Memory of Steve Thane – Head Instructor 2016 – 2022
In memory of Steve; our best friend and most passionate instructor.
Thank you for the love and laughter and for the memories shared, we will carry them with us always. Your spirit, legend and the ethos you inspired will live on in the years to come.
Thank you for always giving your best and inspiring us to do the same, your presence at Camber, in the kitesurfing community and in our lives is a great loss. Through your creativity and joy, you've given us so much. Thank you for everything; we love you and miss you. Keep smiling and fly on until we meet again.

Steve Thane 24.04.1980 – 09.03.2023