From the family wanting a relaxed river cruise through the local villages to the adventurous stag do wanting to play around in the waves, there's a stand up paddle boarding session for everyone!
What is stand up paddle boarding?
Well, the clue is in the name really! Stand up paddle boarding started as a variation of surfing in the original land of the waves, Hawaii. Unlike in surfing, you stay standing up the entire time (if you can!). Stand up paddle boarding is a great activity to try when there isn't enough wind to kitesurf, but it's also a lot of fun if you're looking for something different.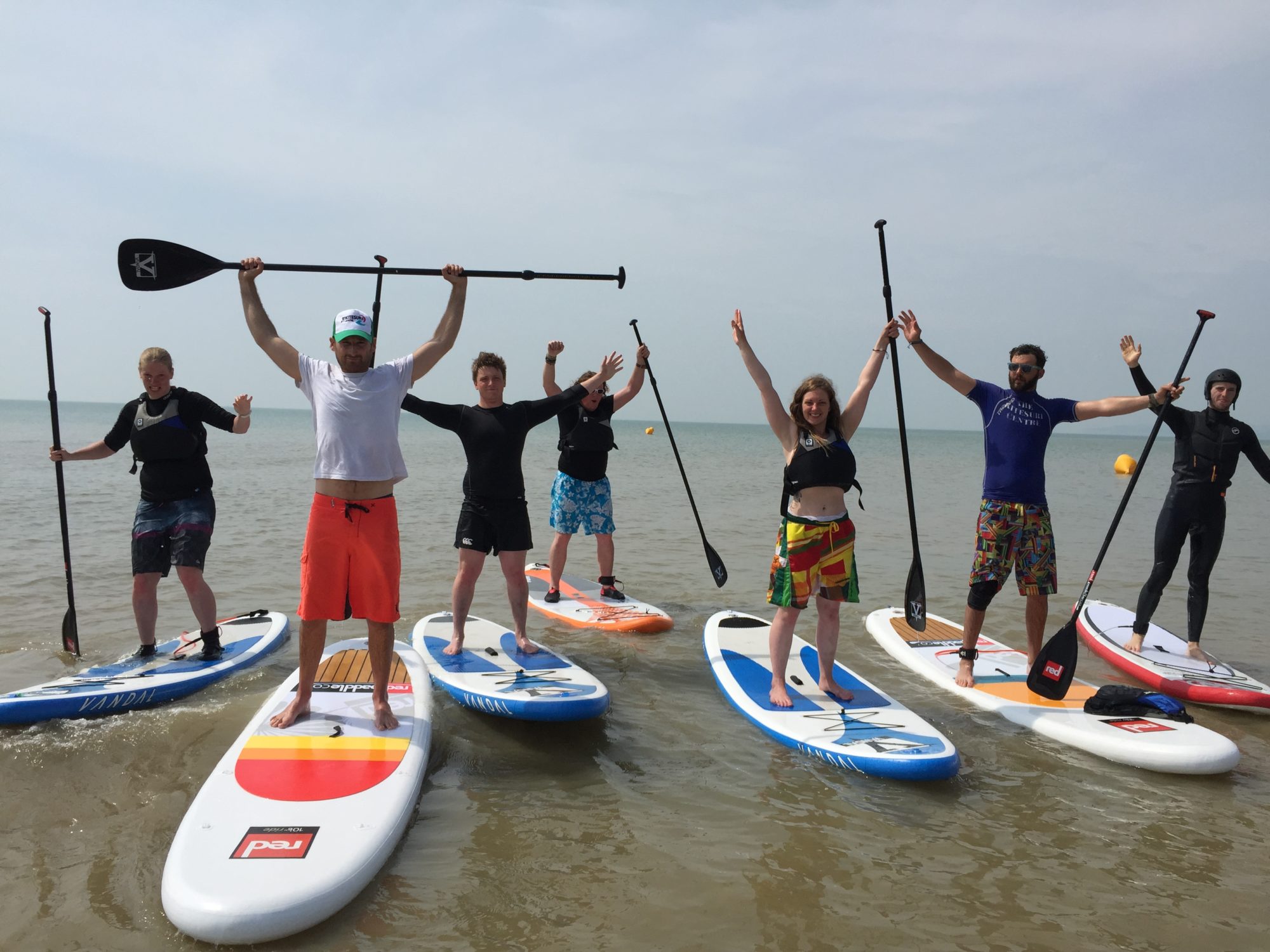 Beginner Lessons
A great way to get into stand up paddle boarding is to take a 2 hour beginner lesson. In this lesson we'll show through the basic paddling techniques and give you some pointers on how to improve your balance and try more complicated things like turning. Once you've got this down you're ready to head out onto the open water and go exploring! There's something wonderfully calming about paddle boarding on the open sea, but if you're looking to make it more amusing we can also show you some fun games to play - which member of your group will you choose to get wet?!
Relaxing River Cruises
If you're looking for a more relaxing activity with a chance to take in some of the stunning local scenery at a leisurely place then the river cruise lesson is the one for you. The river Rother winds through several medieval towns and lovely Southern countryside, providing the perfect backdrop for two hours of chilled out paddling. You don't have to have any experience in paddling, we'll show you everything you need to know as you make your way up the river, checking out the wildlife as you go. If you're not ready to try it out on the open water, a chilled cruise up the river is perfect.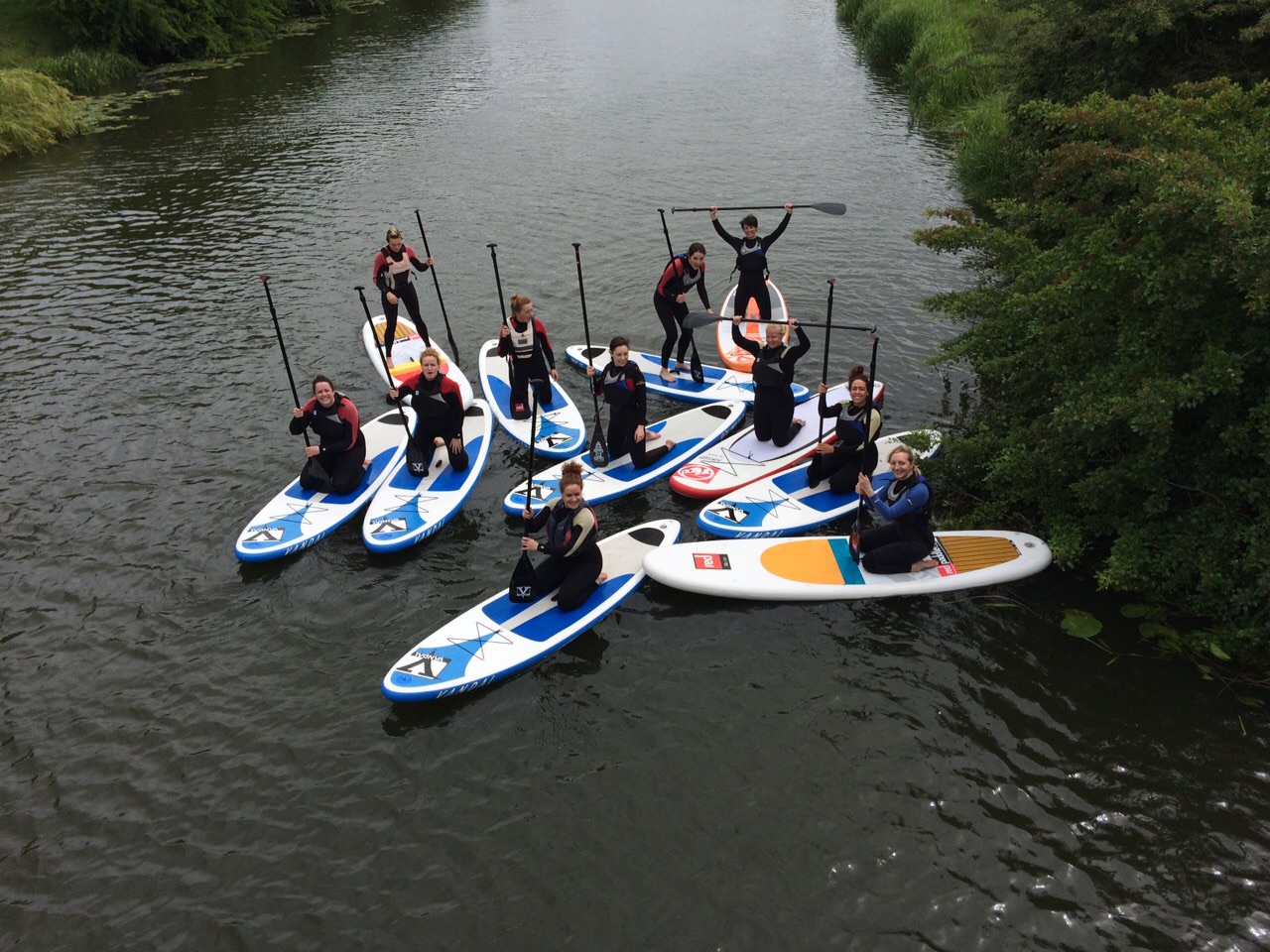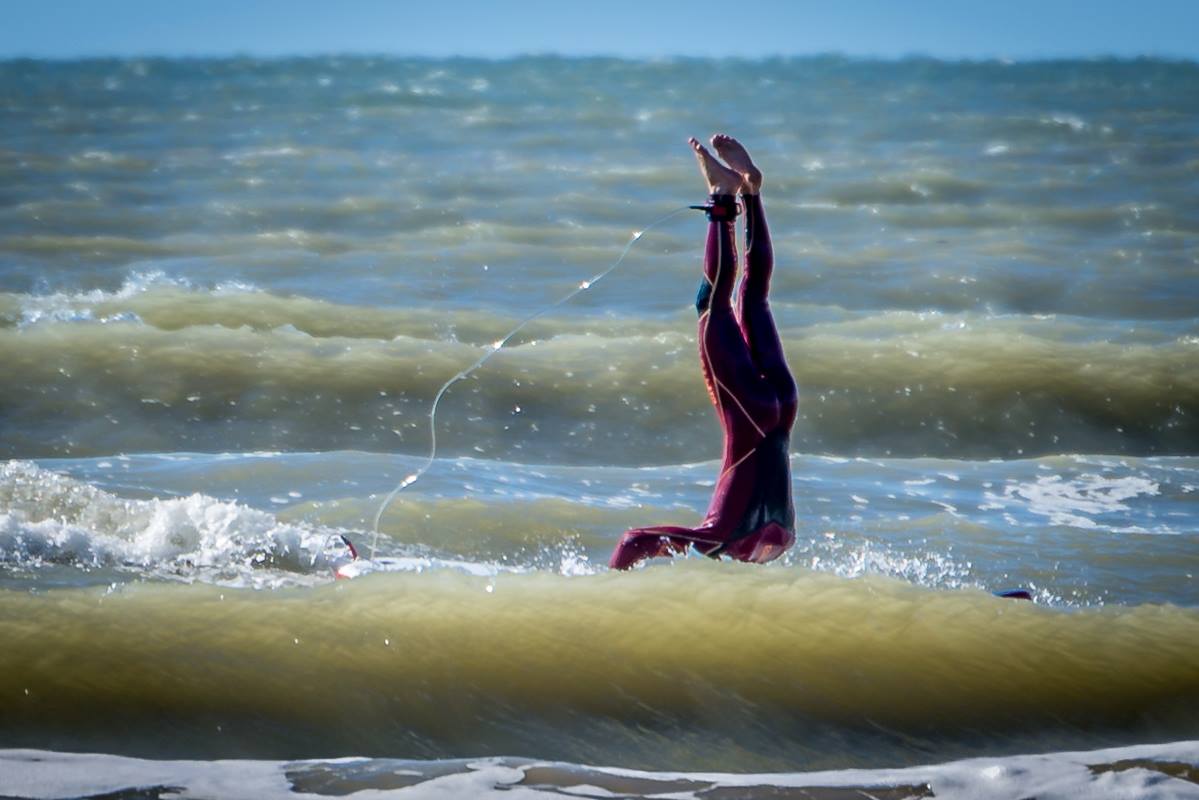 Wave Riding Adventures
For those looking to inject some adrenalin into their paddling, these lessons teach you everything you need to know about catching waves. A great follow on if you've already got some experiencing paddling, wave riding lessons will give you all the skills and confidence to catch the next big rip and ride it all the way to the shore - a seriously amazing feeling. Our instructors can give you all the tips you need and will be right there riding the waves themselves (who says you can't have fun at work!)
Hire
We also hire out stand up paddle boards - you can rent a board, paddle and wetsuit for just £15 per hour - a great option if you've decided on a last minute trip to the beach, or if you're a family who just wants to play around in the sea for a bit. With our centre right at the beach we'll give you a hand setting up and can keep an eye out for you whilst you're on the water. If the beach is a little crowded on a hot summer's day, it's a great way to get away from people a bit, and you may even see a seal!