School Equipment
The Kitesurf Centre's philosophy is that lessons are best taught with the latest, safest and best kitesurfing equipment. All of the equipment used in the school is maintained and checked regularly, and is rotated every 4 – 6 weeks throughout the season to ensure the newest equipment is always available.

The Kitesurf Centre is not affiliated with any one particular brand, meaning that equipment is chosen because it's the best for purpose, not the best from that brand. The Kitesurf Centre stocks over 25 brands of kites, boards and equipment, with knowledgeable staff on hand to discuss any questions you have.
Throughout the 12 years that the centre has been running, the instructors and staff have tested hundreds of kites from all the major brands, so have in depth knowledge as to what's best.
Safety Equipment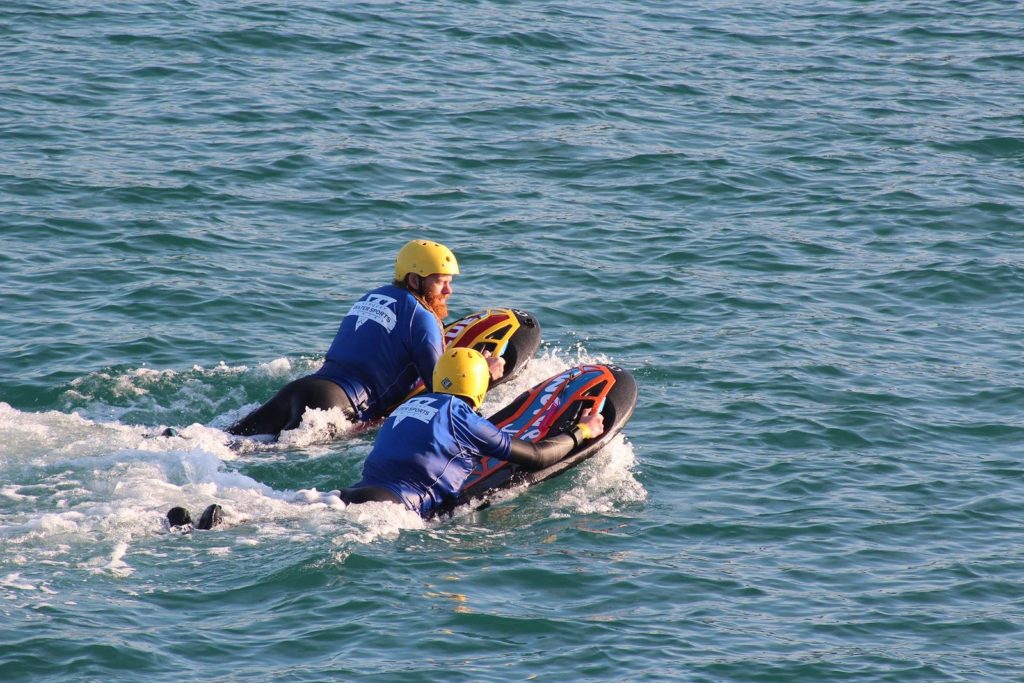 As well as ensuring that the equipment used on the lessons is as safe as possible, The Kitesurf Centre also places great emphasis on the safety equipment used by members of staff.
Through teaching the safety mechanisms of the equipment on the very first lesson to going through advanced safety techniques, the instructors ensure that students confident and secure at all times.
Using 2 way radios, safety boats, fast action rescue craft and constant beach monitoring, the safety of students is of huge focus.
Renting Equipment