The Kitesurf Centre is located on the East Sussex and Kent border at Camber Sands beach in the South East – UK
Our Address:
Kite Beach
Lydd Road
Camber
East Sussex
TN31 7SB
Click HERE for Map and Directions
Our premises are located on the beach in Broomhill Sands car park. We are about an hour east from both Brighton and South London. The local infrastructure means access by car, train or bus is very easy.
We have free secure parking outside the centre and the bus stops about 200 yards along the road with a sea side walk to The Kitesurf Centre.
By Train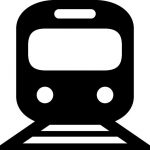 Head for Rye station, you will probably have to travel through Ashford or Hastings but it is a very easy journey through the Sussex countryside. From London it is around 1 – 1.15 hours and 1 hour from Brighton.
We can occasionally collect from Rye station but need to know well in advance when your train is arriving. Alternatively you can catch a bus (number 100 or 101 to Folkestone or Dover) which leaves 9 minutes after the train gets in) and takes about 10 minutes to Camber, or get a taxi from outside the station. If you ask the driver they will drop you at our door, if not the bus stop is within a few hundred yards of our centre.
Train times and bookings: National rail
Bus timetable for 100 or 101 'The Wave' from Rye station to Camber – ask the driver to drop you at The Kitesurf Centre or alight at the last stop in Camber (Camber Sands Holiday Park) and walk 300m along the promenade.
Rye Taxi Numbers:
Rother Cabs – 01797 224554
Rye Taxi Services – 07774 633046
Taxi Time – 01797 224016
Quayside Taxis of Rye – 07707 430053
Tollgate Taxis – 01797 230630
David's Taxi – 01797 230388
If you're feeling energetic then you can hire a bicycle from Rye Hire who are located 30 seconds from the station and cycle to Camber. It takes approximately 20 minutes and is a great warm up!
London Kitesurfers Lift share
This facebook group is very useful for organising lifts to the beach as many people come kitesurfing here from London
By Car
From Central London, Ashford or Maidstone
Following directions to M25, then along the M20 for 35 miles (if approaching from Maidstone, join the M20 at junction 8 ) until you reach Ashford at Junction 10, exit here.
---
From Ashford
At the roundabout, take the 4th exit onto A2070/Bad Munstereifel Rd heading to Brenzett.
Follow the A2070 for 15.5 miles. After passing over a level crossing, there will be an exit to the left in 200 yards (Camber Road) signed to Camber.
Continue to follow 'Final Stages' directions below.
---
From Brighton, Eastbourne or Hastings
Follow the A27 around Lewis, through Eastbourne for 20 miles, it will merge with the A259 directed to Bexhill and Hastings, take this road. Continue along the A259 for 25 miles around Hastings and through Rye. As exiting Rye, follow the 1.5 mile straight, at the end a right turn signed to Camber will appear (Camber Road), take this turning.
Continue to follow 'Final Stages' directions below.
---
From Sevenoaks, Tonbridge or Tunbridge Wells
Follow the A225 for 2.5 miles to the A21, continue onto the A21 and follow through 4 roundabouts for 18.9 miles. When approaching the traffic lights and cross road, turn left on A268/ Hawkhurst road. Follow for 8.8 miles passing through Hawkhurst and Sandhurst. After crossing over the River Rother and railway take the next left onto the A268/ Whitbread road sign posted to Rye and continue for 7.6 miles into Rye. At the roundabout take the 1st exit onto A259/ New Road and follow the straight road for 1.5 miles, at the end a right turn signed to Camber will appear (Camber Road), take this turning.
Continue to follow 'Final Stages' directions below.
---
Final stages
Follow Camber Road for 4.5 miles passing lakes on both the left and right. Pass through Camber village (shops on both sides), as you exit the other side, the derestricted signs and large caravan park on the left show you are in the correct direction.
Follow the road for a further 200 yards and we are located on the right in the pebble car park.
Arrive
---
From Dover, Folkestone or Hythe
Follow the A20 for 8 miles, exit at the Folkestone turn off. Continue on the A20 for a further 0.8 miles, stay on this road, it changes to the B2064. Follow for a further 0.6 miles (Earls Avenue) to T junction.
Turn right onto the A259, continue for 14 miles through Hythe, Dymchurch and New Romney. On exiting New Romney, take a left down the B2075 signed posted Camber/ Dungeness. Continue for 3 miles through Lydd High Street.
Take a slight right onto Jury's gap road and follow for 3.3 miles.
Pass the army base on the left and sharp right hand bend; continue along straight road for 1 mile with the sea wall on the left. Approach the pebble car park on the left and enter at the far end.
Arrive
The Kitesurf Centre is located in the carpark on the beach so there is plenty of FREE parking