Welcome to The Kitesurf Centre's job vacancies page.
We have a range of roles in both the school and shop on a self-employed basis.
See our active vacancies below and how to apply and we will be in touch. If you are not yet qualified but keen on a career with us check out this page here.
We are always keen to hear from passionate people that would like to join our team.
Kitesurf Instructor Jobs- Full-time/ part-time/ ad hoc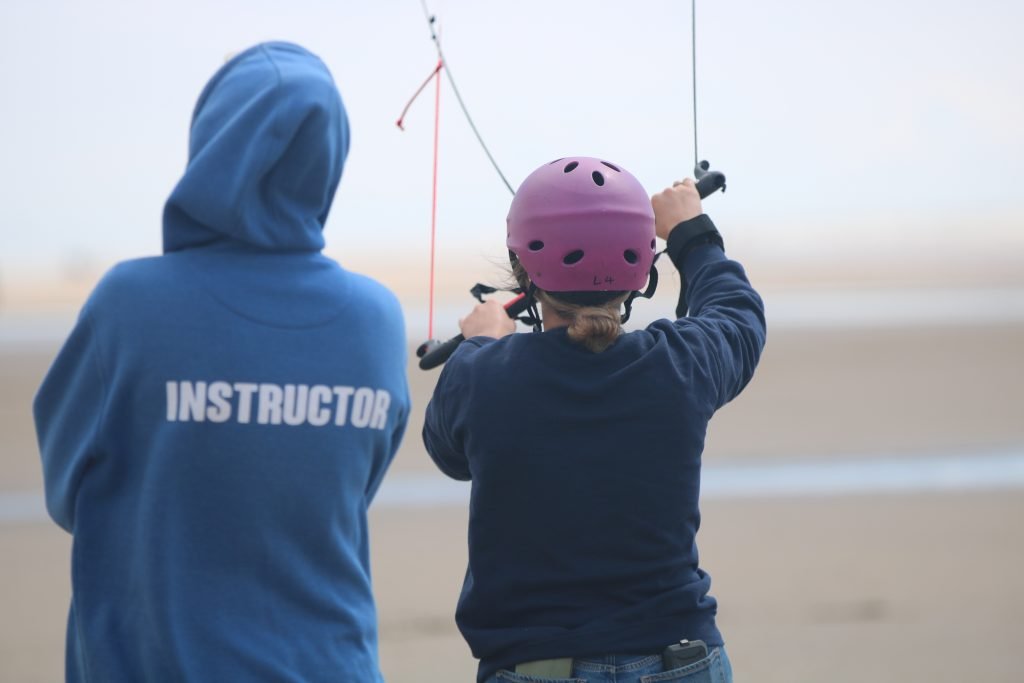 Whilst we mainly work with full-time kitesurf instructors, being such a busy school, there are times in the height of the season or weekends that we could always use additional instructors.
Our instructors teach a range of activities to both groups and individuals. We teach 7 days a week from March to October and have the best wind stats in the UK.
You will be required to teach kitesurfing (our predominant lesson type). Need to hold a valid BKSA or IKO qualification, first aid qualification and powerboat licence to teach at our school; as well as bucket loads of passion.
We also teach winging, land buggying, landboarding, power kiting and SUP. So if you are familiar with teaching these that would be desirable.
As we also teach from Greatstone beach, access to your own transport would be beneficial as both beaches are fairly remote with minimal public transport connections.
Please use this form to register your job vacancy interest with us and we will contact you.
Position Open: 2022 Season
The Kitesurf Centre is searching for a male or female kiteboarding instructor, fitting the description below to start working with us for the upcoming summer season in Camber, East Sussex, UK.
This job position is open from April 1st to October 31st 2022.
Requirements:
*BKSA or IKO Level 2qualified (IKO instructors may do a BKSA conversion course in May)
*Minimum 2 seasons experience
*Experience teaching group lessons (4 students with 2 kites)
*Comfortable teaching in all wind conditions
*Must be a UK resident or have a valid UK work visa.
SUP Instructor – Part time/adhoc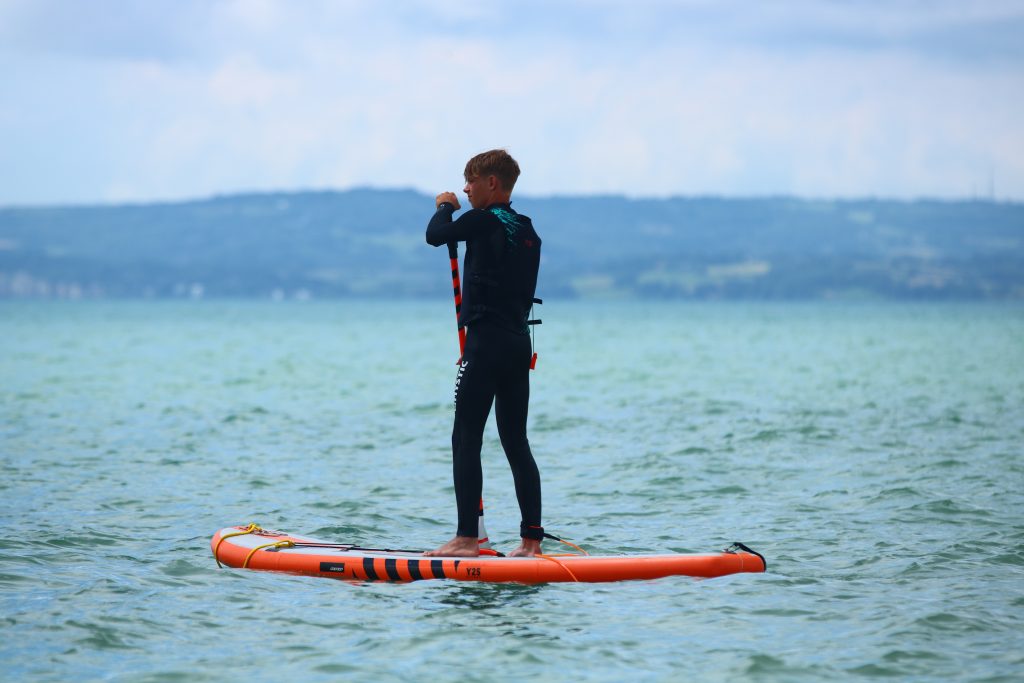 We teach various SUP lessons from introductory lessons to river tours and SUP surfing. If you have a valid BSUPA qualification and are looking to teach we would be keen to hear from you.
As this is very condition dependent. It would best suit someone looking for an additional income, who can commit to ad-hoc dates, please contact us with your availability and interest here and we will contact you.
Trainee Instructor/ Apprentice
Open to all ages! Looking for a way to get into the watersports industry and become an instructor?
We are passionate about training the right people to learn about the industry, how to teach well and to help springboard your career by working with one of the biggest schools in the UK. We take on a select number of apprentices, trainees and work experience individuals every single season.
If you are passionate about the sports we teach, love the outdoors and are excited about working with us we want to hear from you.
Please fill out this form to register your interest and we will be in contact.
If you are under 16 please ensure your parent/guardian fills in their details and you have their permission. We cannot consider your application without contacting them first.
Bookings Co-ordinator / Bookings Assistant
Our school office is the hub of activity, it handles everything from enquiries to bookings to instructor scheduling and is responsible for ensuring our 150+ students every single week have a great experience from start to finish.
If you thrive in a busy environment, have experience with customer service and administration and have a passion for watersports we'd love to hear from you.
Submit your interest in this job vacancy here and we will contact you.
Shop Assistant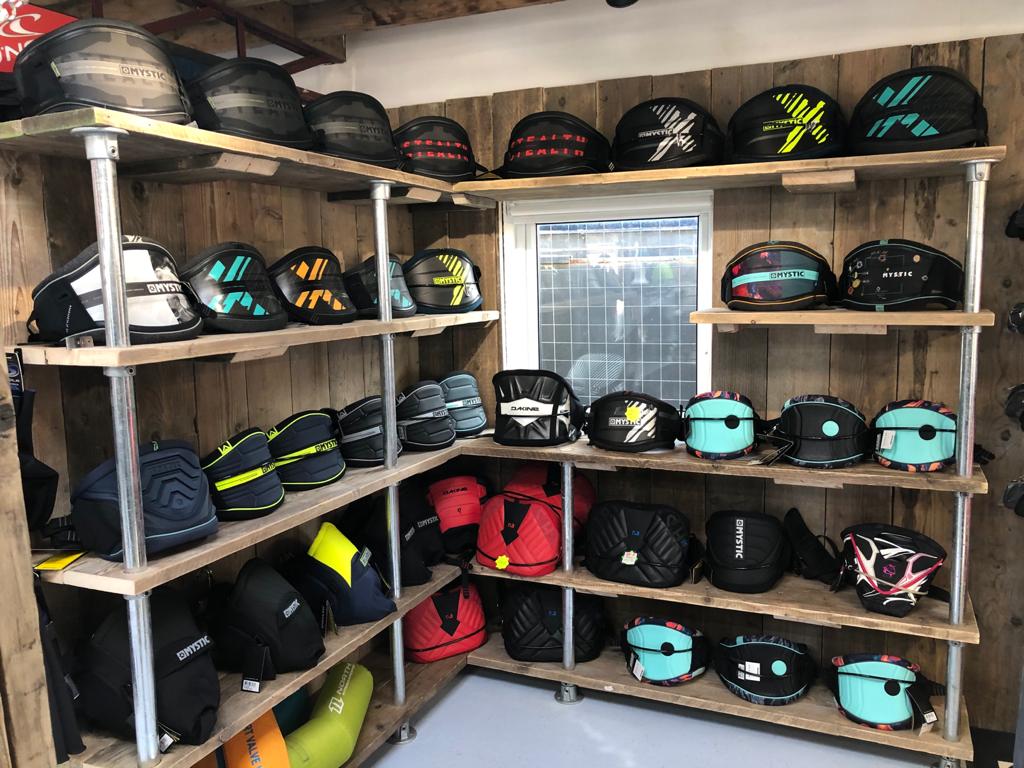 The Kitesurf Centre has a very busy shop onsite that not only caters to avid watersports customers in person but also ships to customers all over the world!
The shop is open 7 days a week all year round and needs proactive assistants.
You will need to have a great knowledge of board sports and equipment to help maintain the high standards of advice, recommendations and great reputation it has built for itself.
If you have previous experience in a shop/sales environment and would love to share your board sports equipment knowledge with the world then please get in touch here and if we have any staffing requirements we will be in touch.