You can now purchase an experience gift voucher for any monetary amount directly through our school booking system. You can read about all of the sessions we offer by following the links below or by visiting our course summary page.
Our e-vouchers make the perfect Christmas gift and birthday experience gift voucher for anyone who enjoys being outdoors and wants to enjoy the thrill of gliding over the waves, the rush of adrenaline as they catch the wind and soar above the water, along with the satisfaction of mastering a challenging new skill. Whether your loved one is an experienced rider looking to refine their abilities or a passionate amateur eager to pick up a new sport, our kitesurfing lesson gift vouchers are designed with their needs in mind.
We have provided a summary below to help you make an informed decision on what would be best for your loved one but should they decide they want to use it against a different type of lesson they are able to use the value against any lesson we offer.
Once you've chosen the value, you will receive an emailed voucher within minutes of checking out. The experience gift voucher is live and ready to use as soon as you receive it and can be used to pay for any of the lessons we offer.
CHRISTMAS OFFER – Spend £250 or more and receive The Kitesurf Centre Tshirt! – more details below
No more worrying about which lesson to purchase for your loved ones, just a quick and easy checkout then let them pick which lesson they'd like.
Sorting a Christmas or Birthday gift has never been easier! In a few clicks, you'll have an experience gift voucher to give your friends and family and then it's up to us to give them a fun day of kitesurfing, kitebuggying, stand up paddleboarding and more.
How Our Experience Gift Voucher Works
After checking out below, you will receive a PDF voucher to the email address you enter at checkout. You can then forward it to whoever you like or print it at home to put in their card! Vouchers are valid for 1 year from the date of purchase, please see our terms and conditions.
The recipient can then use their code to book in via our online booking system, we are open from March to November every year, 7 days a week.
Prices
Vouchers are valid for 1 year from the date of purchase; please note the expiry date and make the gift voucher recipient aware of this date. Vouchers cannot be redeemed or extended after they have expired.
CHRISTMAS OFFER – Purchase a voucher worth £250 or more and receive The Kitesurf Centre T-Shirt!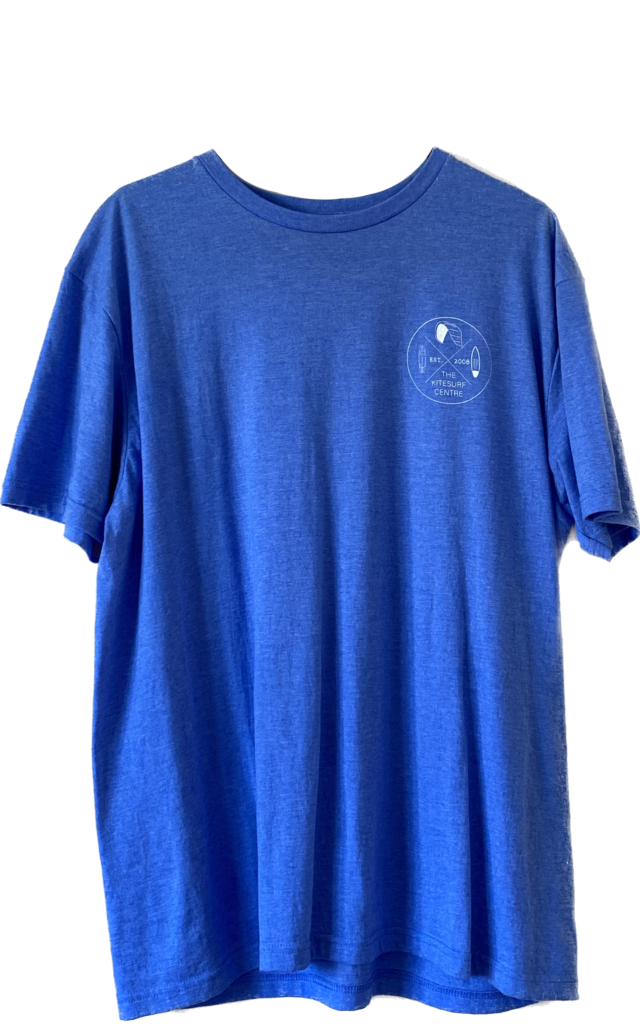 For every voucher order over £250, we'll gift one of our new The Kitesurf Centre T-Shirts.
To redeem this offer and receive your free t-shirt, please email [email protected] with your voucher code, required t-shirt size and postage address so that we can ship this out to you. Along with your t-shirt, we'll also post a glossy print voucher to present to your loved one to replace the e-voucher sent to your inbox.
Offer available until 20/12/2023. Final posting before Christmas 21st/12/2023.