Harness Size Charts
Size guides for Mystic, Dakine, Manera and Ion Kitesurf & Windsurf Harnesses, for Men, Women and Junior/Kids
We find the Size charts from these brands to be pretty accurate and give you a great indicator of the best size for you but if you are unsure, please contact us as we have fitted hundreds of people comfortably into harnesses so will hopefully be able to give you some good advice on the best size to choose.
If possible, we always recommend coming to try on a harness to find the the perfect fit as everyone's body is different. There are a huge range of harnesses with various shapes, sizes, stiffness, support and padding so you can find the perfect match. We have rig set up outside our shop which you can hook in and hang off to test them all out. We even have some demos available to take out for a kitesurf session on the water to really give it a good test drive.
Mystic Harness Size Guide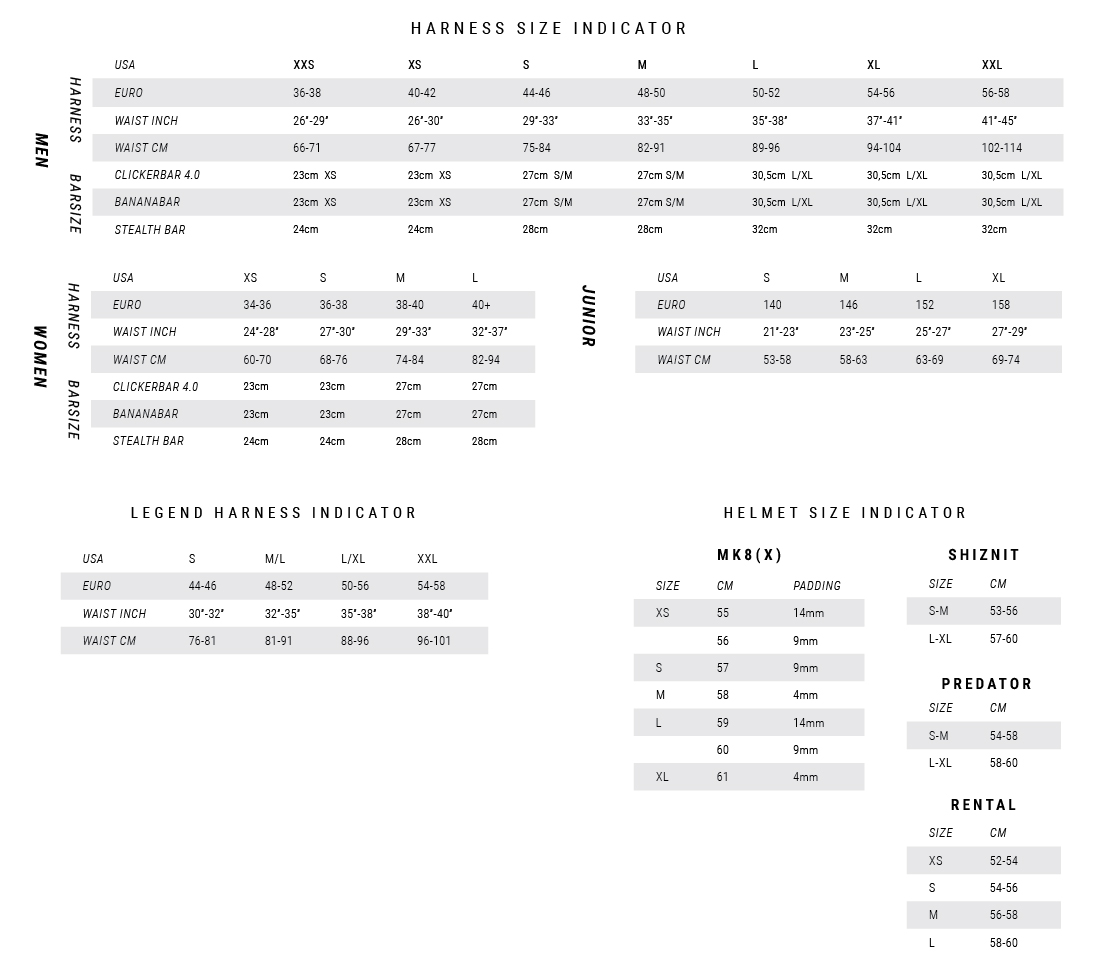 Dakine Harness Guide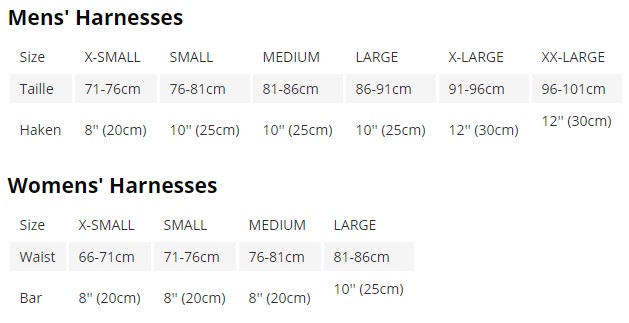 Ion Harness Guide

Manera Harness Guide
Men & Women

Some of the softer harnesses are more variable with the size as they can mould around the body more whereas the hard-shells need to be a much more accurate fit. If you use this guide correctly you can have a perfect fitting harness which is a great feeling.