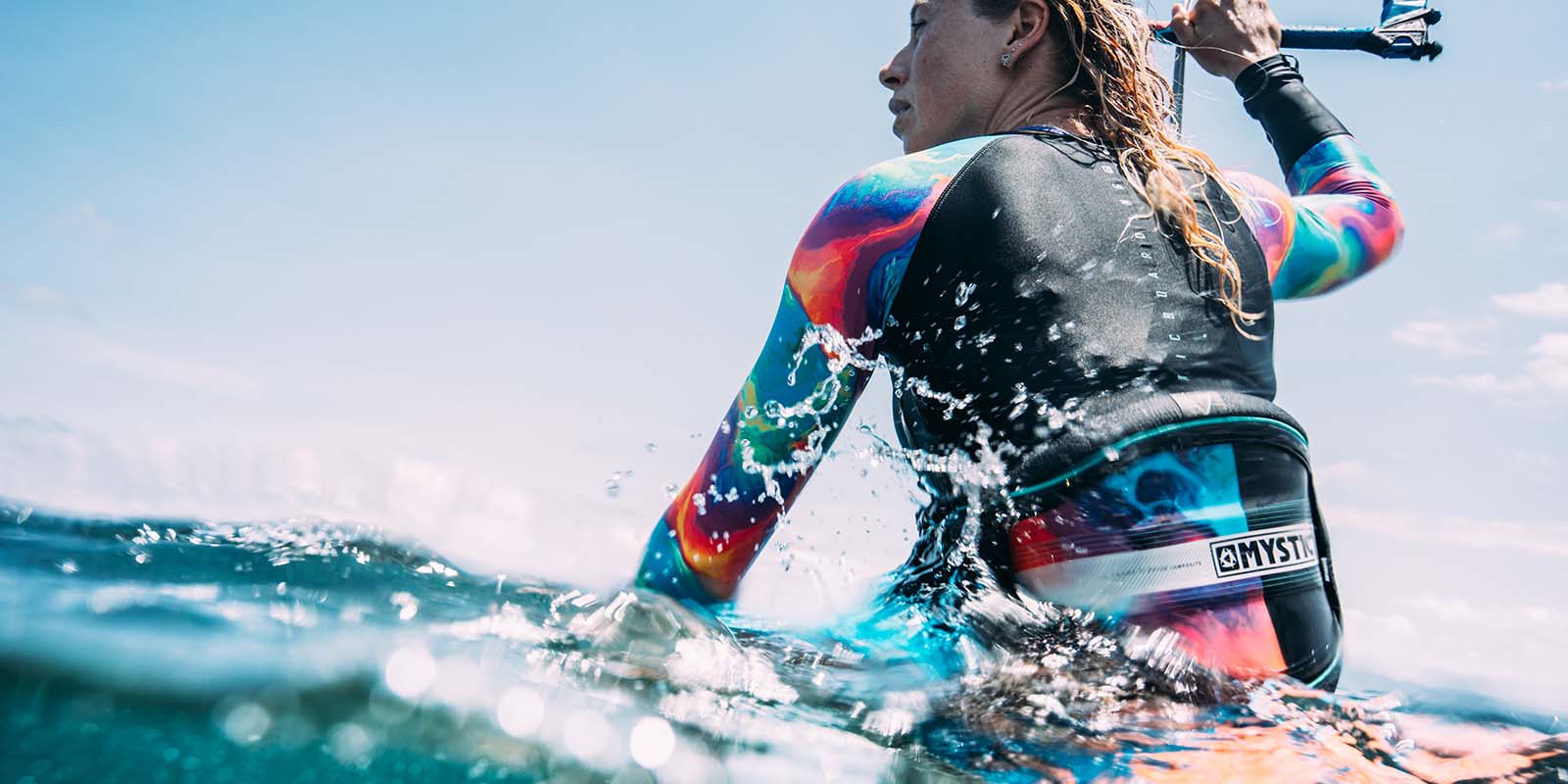 Kitesurfing Harnesses
Kitesurf harnesses from all the top brands: Mystic, Dakine, Ion, Manera and RRD. We offer a range of waist and seat kite harnesses as well as seat/waist hybrid combo harnesses to offer the best of both types. Mens, Ladies and kids harnesses all available
All the harnesses are available to try on in our shop plus we a rig set up so you can hook in and feel how the harness will fit when under load and with pressure from different directions. Many of the harnesses are also available to demo and take out for a kitesurf session on the water.
Kitesurf Waist Harnesses
Mystic Majestic X Carbon and Majestic Glass Fibre hardshell harnesses which offer fantastic support due to the stiff Core Frame with memory foam interior for amazing comfort. Dakine C2 adaptive fit composite shell allows a little more flex.
The Legendary Mystic Warrior with its excellent lumbar support and well padded interior is always a popular choice.
Kite Seat Harnesses
Dakine Fusion, Mystic Aviator and Driver Seat harnesses with leg straps stop the harness riding up and keep the spreader bar hook nice and low. Great when learning to kitesurf or when racing & hydrofoiling.
Kitesurfing harness Spreader bars
As well as harnesses we have a range of spreader bars, including the Mystic Clicker bar and Banana bar as well as the top of the range Stealth bar in either hook or surf with rope slider.
Mens, Womens and childrens harnesses in stock
Harness sizes
There is no better way to make sure harnesses fit well and the correct shape for your body as well as the stiffness, flexibility and comfort you are looking for than coming and trying it on. If you are not able to come to our centre and shop at Camber, please contact us if you would like an advise about the best harness for you. We have tried all the kitesurf harnesses ourselves and helped many people finding the correct fit so have a good idea which will best the best option for you. There is a handy size guide here for all of the harness brands that we stock.