Welcome to The Kitesurf Centre, the UK's only BKSA Kite School & National Training Centre
We offer a variety of thrill-seeking activities such as kitesurfing lessons, kite buggying, kite landboarding, hydrofoiling, stand up paddleboarding, wingsurfing & adventurous group activity days. With such a range of activities available, we know we can help you find a new passion, but most of all enjoy learning something fun and exciting!
When you're ready to buy your own equipment the Kitesurf Shop has a large range of kite and watersports equipment that they can despatch worldwide and once you've finished shopping and kiting there's a comfortable chill-out zone where you can relax.
The Centre is located on Camber Sands kite beach, East Sussex but we also teach at Greatstone Kent on the South East Coast of England, just 1 hour from South London.
The National Training Centre was established by two highly experienced BKSA Senior Instructors in 2007. Born from the frustration of working at other mediocre BKSA & IKO schools in the UK and with the aim of providing the finest & safest level of kitesurfing tuition in England.
Fast forward 14 years and the centre has grown into the country's leading & most professional outfit.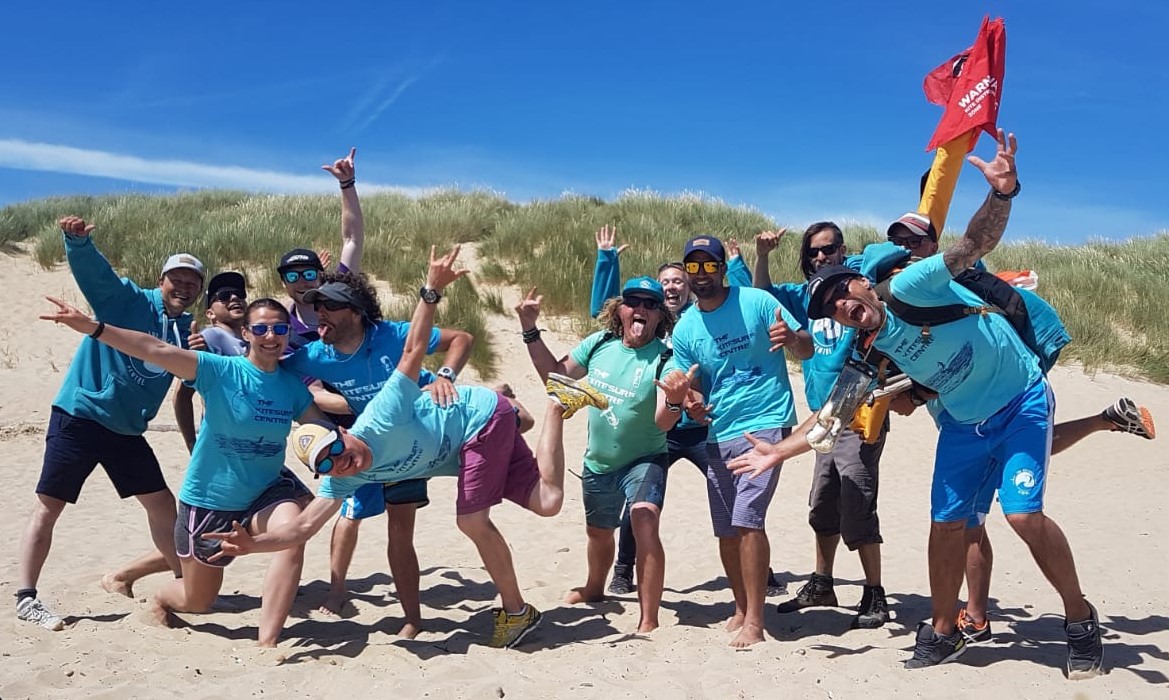 The lessons are run from the centre on the world renowned kitesurfing beach at Camber Sands, East Sussex, near Rye. With the experience and enthusiasm of the whole team, The Kitesurf Centre is a fantastic place to learn kitesurfing or any kite or watersport.
Fun & Safe Kitesurfing Lessons
The Kitesurf Centre School is owned and run by Jen along with a friendly, highly trained and BKSA certified team of instructors; all enthusiastic to take you through the exhilarating, fun (and sometimes exhausting) process of learning to kitesurf. Using their experience, they make sure everything runs smoothly, allowing you to enjoy yourself while having a productive, fun and safe lesson.
The Kitesurf Centre School not only teaches kitesurfing; we also teach kitebuggying, kite landboarding, wingsurfing and stand up paddleboarding. The centre also offers equipment hire for each of these sports. Once your instructor confirms you are suitably skilled, you'll be able to head out and practice on your own!
Partnering with The Kitesurf Centre School, the Shop provides a range of kitesurfing, landkiting, SUP equipment and accessories for you to buy in store or online.