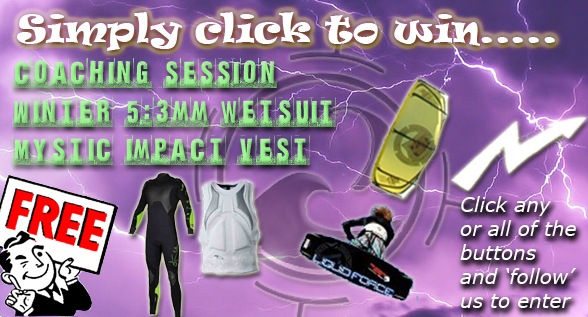 To enter the competition just click the 'like' button on Facebook, 'Follow us' on Twitter or '+1' on google, the +1 button below will link you to a google search in which you can see the '+1' button next to our website.
Clicking any of these buttons will not only automatically enter you into the prize draw but also allow us to update you with any current offers we are running.
If you click all three buttons you will only increase your chances further…try getting your friends to as there is no limit to the amount of entries per person!
The prize is for a private coaching session* with our BKSA senior instructors, a Mystic Impact Vest or Coastlines 5:3mm winter wetsuit.
The winner will be drawn on December 15th
*Coaching session is for any ability, whether you have never participated before or are learning your first front mobes, it doesn't matter….