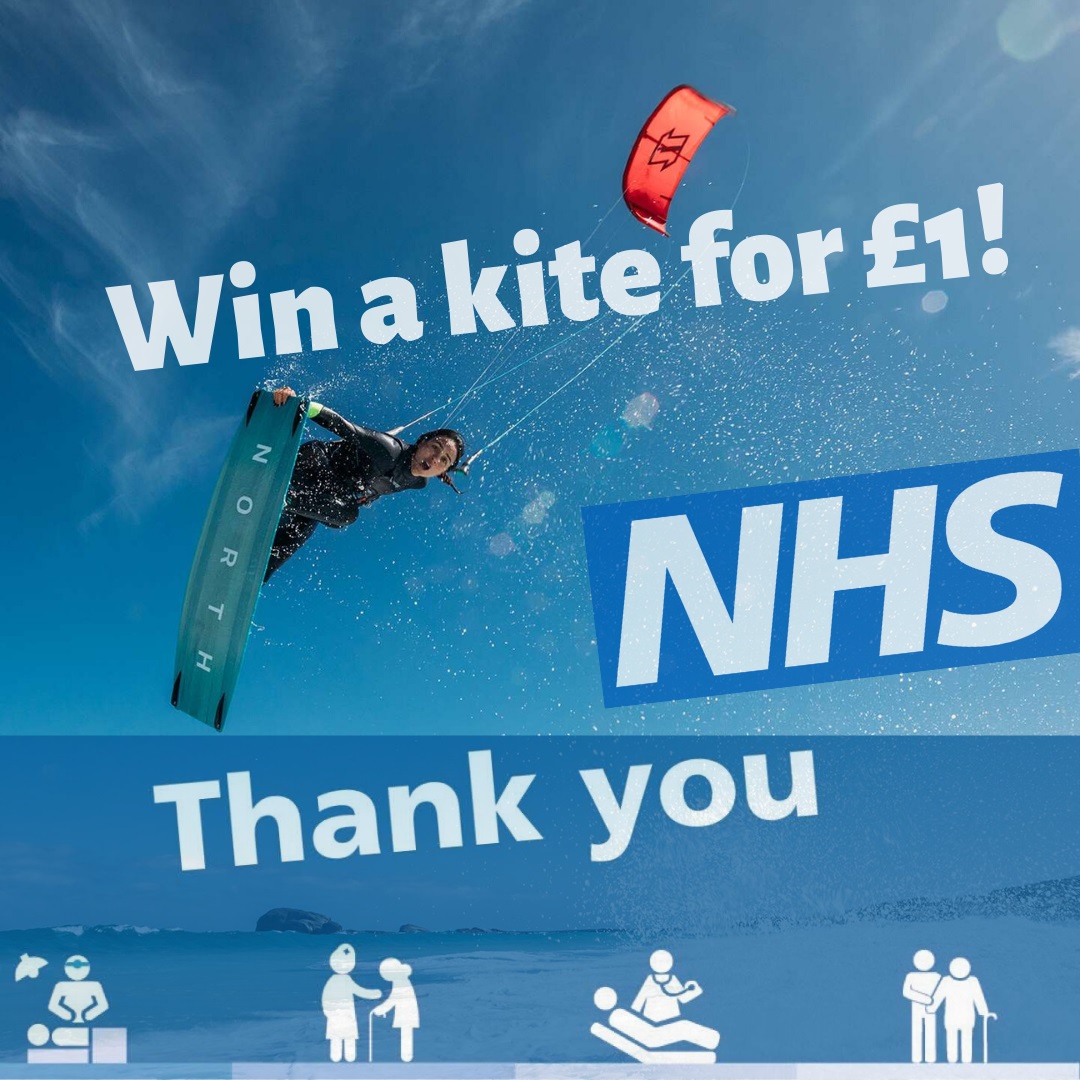 Win a kite for £1 & help thank the NHS
As a kitesurfing business there's not a lot we can contribute to the current pandemic other than staying at home, but we'd like to give our thanks to the front line NHS staff who are literally putting their lives on the line to save others.
We're sure there are many others who are sitting at home thinking the same thing and would like to contribute in one way or another.
So, we've put a little competition together to help raise funds for the NHS, but have kept the ticket costs really low, as we know everyone is feeling the pinch at least a little bit right now!
We're offering a brand new 2020 North Orbit Kitesurfing Kite as first prize in a £1 per ticket entry raffle. We also have other fantastic prizes for the first 5 tickets drawn.

Prizes
1: North Orbit kitesurf kite – worth over £1500!
2: F-one T shirt, Cabrinha cap signed by Suzi mai & Andre Phillip, lanyard & stickers
3: North T shirt, Mystic Stuff sack bag, lanyard & stickers
4: Kite repair kit, lanyard & stickers
5: Duotone Mug, Diversity book, lanyard & stickers
All proceeds will be donated to the NHS
We don't have the ability to purchase PPE but we can put together care packages for as many hospitals as possible to show our appreciation & thanks. These will then be delivered directly to the hospital staff.
To enter the competition click here to purchase tickets and follow our Facebook page where all results and progress on funds raised will be updated. Anyone can enter, where ever you live in the world.
Ticket numbers will be emailed and a live draw will take place on our Facebook page on May 16th.
Please like and share to help us raise as much as possible.