Situated 2 hours South West of England is Hayling Island, one of the most well known places to kitesurf in the South West.
Getting There & Parking
Getting to Hayling Island is pretty easy, with the M3 and A3 close by offering fast times to London and most of the South. Staying on the A3023 (The road over the bridge onto the island) will take you directly to the road along the sea front, which is directly opposite the beach most kitesurfing is done from.
Warbington, Havant and Bedhampton train stations are all a short taxi drive away, with the 31 bus running regularly from Havant station to Hayling Island.
Parking is also available next to the beach, directly opposite Chicester Avenue, as well as lots of other options nearby. Free car parks are also available slightly further out.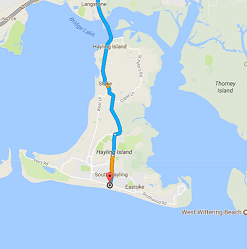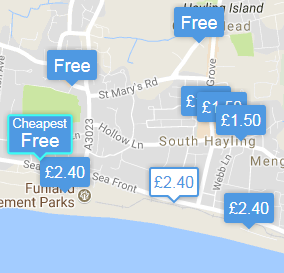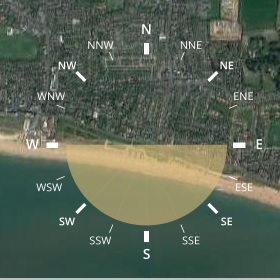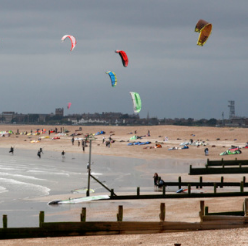 Wind Directions & Tide States
The beach at Hayling Island is usable in any wind direction from East clockwise round to West. In Spring, this can cause difficulties as most of the wind will be offshore and gusty. Some clubs offer quadbike and boat support for their members which allows them to kite in offshore winds.
It is safest to leave a three hour gap either side of high tide before kiting as the beach is much smaller, leaving less room for safe launching and landing, and the water also becomes much choppier at high tide.
Hazards
The beach at Hayling can be very busy during peak season, especially when events such as the Virgin Kitesurfing Armada are running, when there will be hundreds of kites on the water.
To the east of the beach there are concrete blocks, groynes and submerged rocks to be weary of.
Choppier waters at high tide and shore breaks on spring tides can make the beach less suitable for beginners in certain conditions. More experienced riders who venture out past the East Winner sandbar should be aware of shallow water on the West side of the sandbar.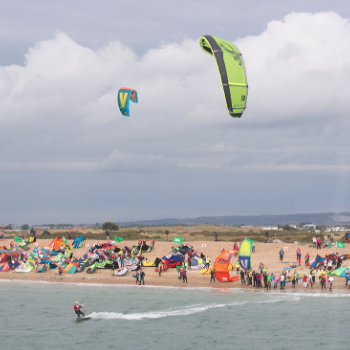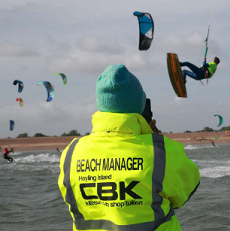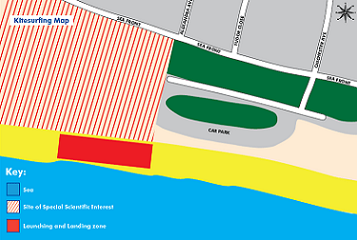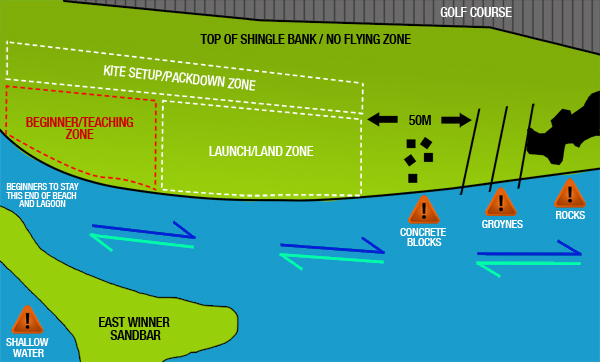 Launching & Landing
There are two areas on Hayling Island to launch from; one of which you need to pay for (either with annual membership or a day pass), whilst the area next to the car park opposite Chichester Avenue is free. Many people launch from the sign posts here, though it is of course advisable to ask for launch assistance from another kitesurfer if possible.