Kitesurfing Holidays – South Africa              
Location – South Africa – Langebaan & Cape Town
Date – 22nd January 2018 – 5th February    Price – £1999 (coaching included) – early bird. Flights are included at current prices and can increase based on demand and availability. Please note that all bookings are non refundable.
Destination – Cape Town, South Africa       Flight time – 11 hours
Flight times outbound: 22 January 2018  Gatwick/Cape Town 2150/1145
Flight times return: 05 February 2018 Cape Town/Gatwick 1000/1955
Duration – 2 weeks
Level of rider required: – ANY! Beginner to pro, everyone is welcome!
South Africa is probably the most popular winter destination for kitesurfing, and it's no surprise given the conditions it has to offer. The beaches we have chosen boast the flattest of water and some of the worlds best waves. Take your riding to the next level with almost two weeks amazing kiting on the sunny and windy coast of Southern Africa. Under the watchful eyes of The Kitesurf Centre instructors you will gain plenty of water time and expert tuition to get to progress your kiting.
The trip also coincides with the worlds biggest kitesurfing competition – The Red Bull King of the Air. If this doesn't inspire you, then nothing will!
Check out the gallery at the bottom of the page from the last trip.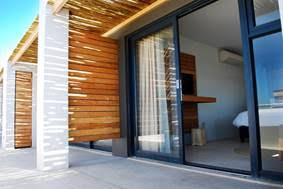 The first week will be spent in the infamous flat water lagoon at Langebaan, just a short 90 minute minibus ride west from where we land in Cape Town. We've managed to secure waterfront accommodation so we can walk to both the local beaches.
Langebaan is refreshing and vital, an azure, blue surprise in the generally arid West Coast scenery of South Africa – and the bordering West Coast National Park will reveal its understated attractions to any visitor with more than just a dint of passing curiosity. When you come to Langebaan, South Africa, you'll quickly realize that there's more to the West Coast than meets the eye.
The Langebaan Lagoon was formed by the rising and falling of sea levels during pre-historic times. This is unlike most lagoons which form where fresh water rivers enter the sea. As a result, Langebaan Lagoon is purely a salt water lagoon. Which for us kitesurfing is a good thing, as most parasites and diseases like fresh water!
As far back as 500 000 years ago, early Homo sapiens were probably present in the area, living in groups and hunting small game, displacing carnivores, such as lions, from their kills and gathering plant foods. They made fire as protection and for cooking and probably made simple shelters from branches. They used animal skins for warmth and clothing, and also made wooden and stone tools, as evidence of these found here proofs.
These days it's a kitesurf, windsurf and sailing haven. The wind funneling between mountains creates a venturi effect which is almost 100% reliable. The flat water and lighter winds that Langebaan has to offer means you'll be able to refresh your kitesurf legs before hitting the stronger winds and waves in Cape Town.
We'll be sharing the second week on the world renown beaches with the King of the Air competition, in and around Cape Town. Fortunately there is miles and miles of coastline so there is space for everyone. Cape Town is known for its strong consistent afternoon breezes and rolling waves. The conditions these offer is truly first class with flat water between the swell and nice kickers to jump from. The conditions are harder than Langebaan so we'll be organising transport back to the flat water lagoons if the conditions are too difficult on certain days or if anyone just needs a chilled one.
We'll be running surfboard riding clinics and hopefully putting into practice all the new skills learn on the flat water in Langebaan. Jumps, transitions, toeside carves, wave riding and much. The ocean becomes a huge playground!
The great part about Cape Town is that there is so much to do beside kitesurfing. Take a look at the video below made by one of the guesthouses from a few years back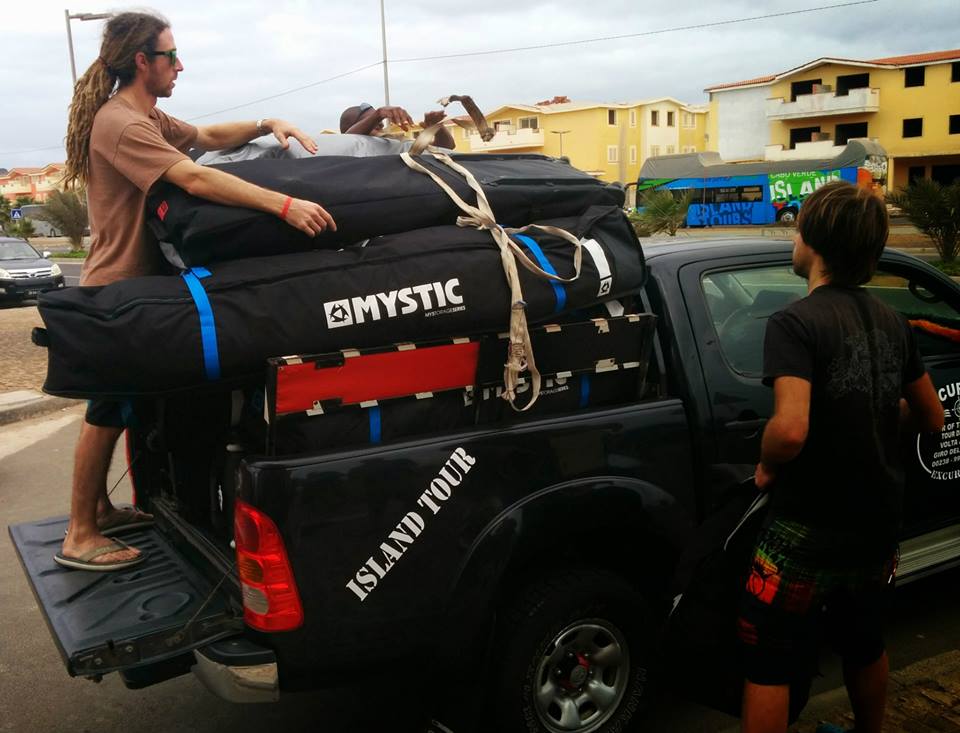 Including flights, return airport transfers in a minibus with trailer and 13 nights accommodation (7 Langebaan and 6 nights Cape Town) B&B but we'll organise some BBQs as well, is just £1999 (see tier below for other options). Rooms will mostly be a mixture of twins and triples.
Included – 20kg Luggage allowance. This does not include sports bags which is an addition £120 for sports equipment. We tried to negotiate this in the price but they weren't having it (blame Brexit and the weak £).
The coaching – A selection of our enthusiastic senior BKSA instructors will be heading out on the trip to train and coach for 10 of the 13 days. Whether you want to learn how to ride upwind, catch your first wave, land your first powered handlepass or boost that huge megaloop you've been wanting to do for years, they can help you out.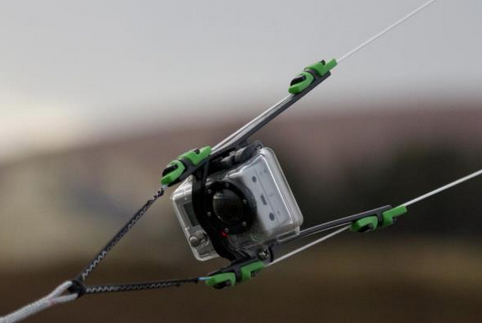 The sessions will be filmed and photographed so it can be analysed in the evenings over a BBQ & beer to help with progression. There will also be tuning sessions on how to get the most from your equipment in the varying conditions (which most people really underestimate and ignore) along with advanced safety techniques and general fun stuff! We're here to not only help you improve your riding but also to have a great holiday.
What's included- Just about everything!  Flights, accommodation, breakfast, airport transfers, entry visas, 10 days of coaching sessions, 10km downwinder, BBQ upon arrival, transfers between destinations, warm weather and consistent winds!
What's not included – Travel insurance (compulsory), kiting equipment, transport to and from the airport in the UK although may be possible if you contact us. If you need to rent equipment for the week please let us know when booking.
Pricing –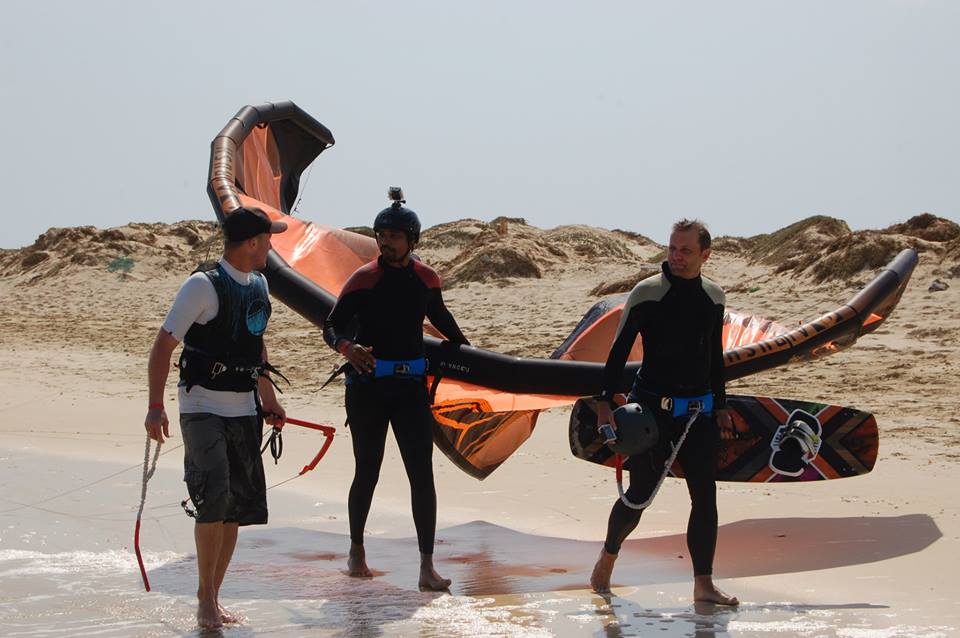 Option 1 – 10 days coaching included in the price – £1999
Option 2 – No coaching included but everything else is – £1799
Option 3 – 10 days coaching included in the price with equipment – £2399
These are early bird prices and they will go up as the cost of flights increase. This trip is also very limited on spaces, once it's full we cannot add extras.
We first visited the area in January 2008 at the start of their season but the wind was still consistent and very warm. The air and sun is HOT, so plenty of suncream but you still need a thick full wetsuit, as the water rises up from Antartica so is cool. A normal 5mm wetsuit should be sufficient. Average windspeeds vary but generally it is lighter in the morning and then builds with local effects, (especially in Cape Town and Table Mountain) so by mid afternoon it's very strong. Recommended kite sizes would be 6 – 13m.
Check out some photos from previous trips below
Please note, once the flight is booked the holiday is non refundable