2 Day Kitesurfing Course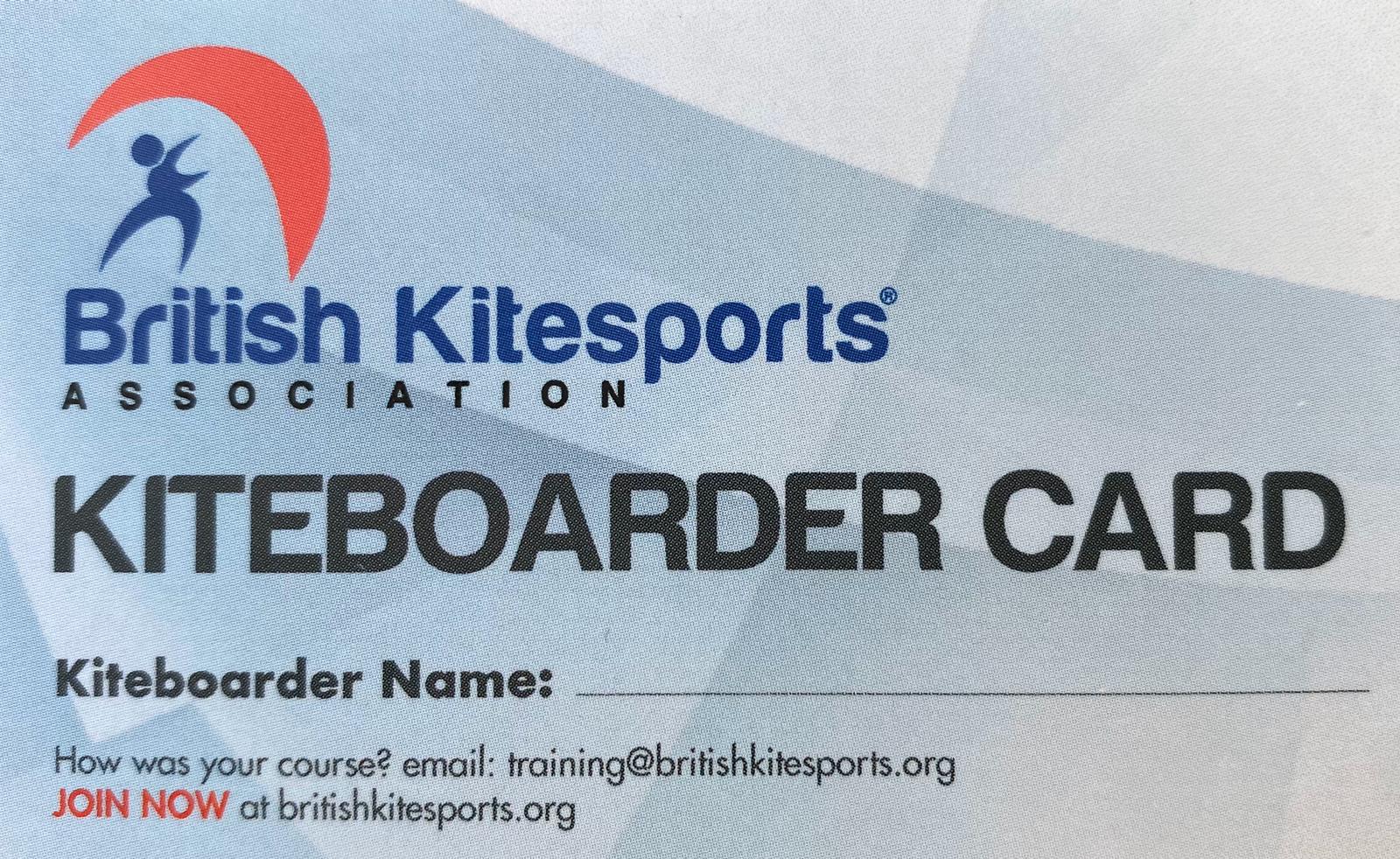 Duration: Day 1 – 6 hours, Day 2 – 5 hours
Cost: £199 (Weekday), £229 (Weekend)
Level: Beginner
Minimum Age: 16, or self made groups 13+ (under 16 see private tuition)
Season: March – November
What to Bring: Warm, comfortable clothing and shoes you don't mind getting sandy. Swimwear, a towel, drinks and snacks. In summer we recommend suncream and sunglasses.
2 Day Kitesurfing Course – Overview
The 2 Day Kitesurfing Course is ideal as an entry into the sport. The first day follows the same outline as the 1 Day Kitesurfing Lesson – an introduction to kitesurfing and the fundamentals along with how to fly a small trainer kite, set up and tuning of a kitesurfing rig and body dragging techniques in the water. The second day then goes onto more advanced body drags and introduces board start theory and practise.
If you'd like to read about someone's experience of Day 1, click here. If you'd like to read about Day 2, click here.
2 Day Kitesurfing Course – Outline
Recap of site assessments and LEI kite set-up
Own set-up and tuning of LEI kitesurfing kite
Controlled downwind, directional, upwind and balance body dragging
Introduction to boardstart theory
Boardstart practise on The Kitesurf Centre's unique Board Start Trainer apparatus.
Boardstart practise in the water
Recap of emergency packdown and self-rescue techniques
Part 1 – Safety & Setup Recap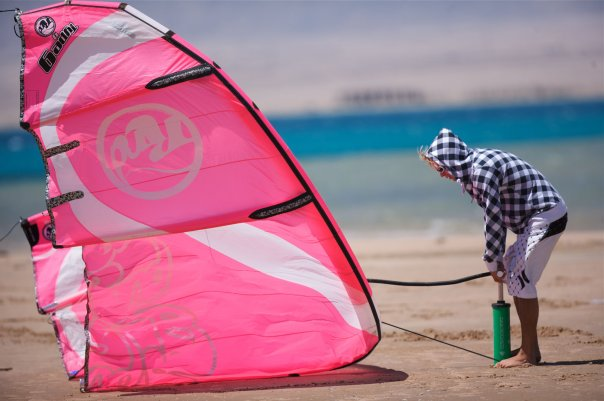 Day 2 starts with a quick recap of the safety and theory you covered in Day 1, including site assessments and the setting up of the kitesurf kite.
You'll get the chance to set up the kite on your own this time, showing the instructor what you've remembered from Day 1 and putting it into practise.
Once this is done you'll head straight out to the water to cover any of the body drags you didn't complete on Day 1.
Part 2 – Advanced Bodydragging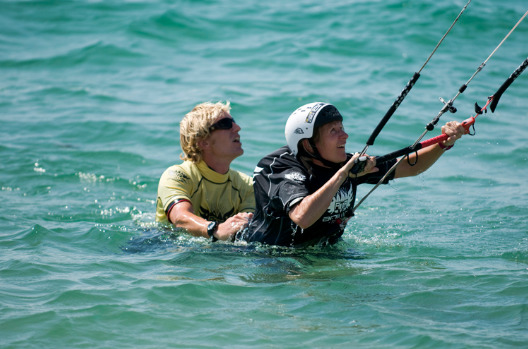 As soon as you've recapped the setup, it's time to head out into the water to go through the rest of the bodydrags. In total, you'll cover the following bodydrags:
Downwind
Directional
Upwind
The upwind bodydrag is one of the most useful skills to learn as a kiter, if you ever lose your board or get out of your depth, it's the best way to get back to it.
Part 3 – Board Start Theory & Practise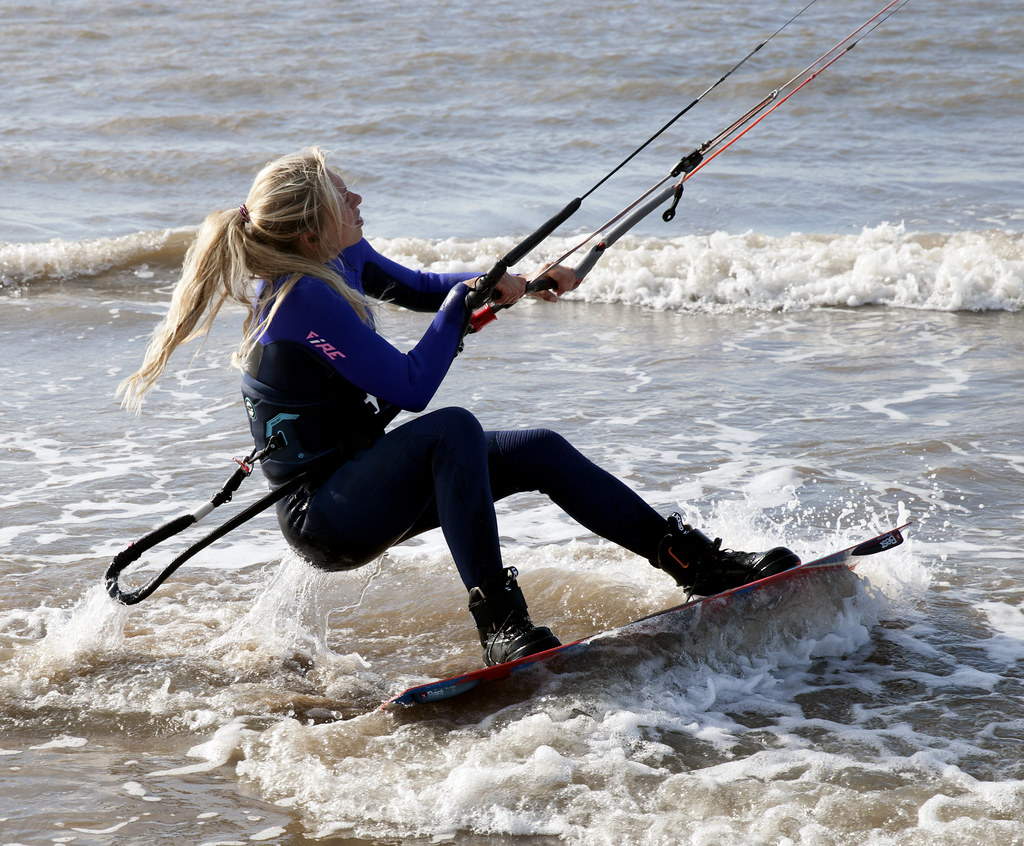 Once you've completed all of the bodydrags and have gained a sufficient level of kite control, it's time to introduce you to the board.
Our unique board start trainer is a fantastic way to get you used to the movements you need to go through in order to board start. It's a great opportunity to practise without the kite as there's a lot to do and it'll take a few attempts!
Once you've had a few attempts, it's time to head back into the water and try it for real! It might take a few attempts, but there's plenty of time for you to try and before you know it you'll be up and riding along!
Part 4 – Lesson Debrief
At the end of the lesson, you'll head back to The Kitesurf Centre's main building for an end of session debrief, where you'll receive your BKSA kiteboarder card and your log book. The instructor will mark off on your card and log book which levels you've achieved. If you're back the next day, the instructor will let you know the plan for the next day and give you some individual exercises to practise before you come back. The instructor will also send you a message in your booking account with anything you need to cover, post session recaps and any recommendations they've given. This is super useful in the future if you decide to come back another day!
New for 2021 when booking you can add an order of Kitemate – A pocket instructor, to your order. It's the brand-new guide that every kiter should own.
This concise, well-illustrated pocket-sized guide is perfect to accompany learning to kite as it serves as a friendly reminder of the information covered on your lessons, all of which you need to demonstrate to your instructor to aim for independence and heading out on your own.
Printed on waterproof paper and fitted with a metal binder ring it's easy to attach to your kite bag to always have on hand to keep your knowledge fresh.
Feel safe knowing you have the ultimate kitesurfing reference ready at hand, just select the option to add one to your booking using the 'book now' button below and we will hand it to you on the day!
Please note that the activities listed above are aims for the course and that the outline of the day may be adapted by the instructor in line with conditions on the day and the ability of all students in the group. All decisions made by the instructor are done so with the safety of the group and optimum progression as the main priority.
Our Students on Instagram
Check out some of the photos from students and customers who have visited us recently!