Learn Kitesurfing
Kitesurfing is a seriously fun sport accessible to almost all ages and abilities, and is a fantastic opportunity to explore the open ocean both at home in England and at beautiful locations around the world. With so many different locations, schools and theories about how many lessons you should take, it's difficult to know where to start.
Well, at The Kitesurf Centre, we believe the best place to start is at the very beginning, so let's do that!
Why Learn Kitesurfing?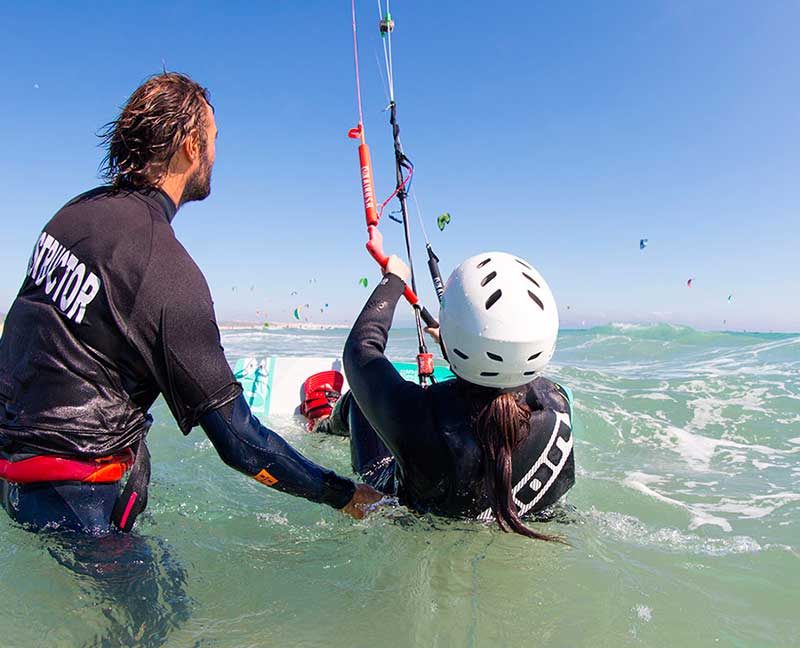 There are a tonne of reasons people get into kitesurfing; for fitness, to explore the world, to try something new, to meet more people… the list goes on!
The first thing most people then wonder is whether or not they need to take lessons. The simple answer is yes! Kitesurfing, while seriously fun, is an extreme sport, so it's very important to ensure you learn properly and understand all of the safety aspects involved.
Though it may 'look' easy, or you may have experience with other water sports or even kite flying, the most important and safest thing you can do is to take lessons, and not to go out on the water alone until you have been approved to do so by an instructor.
Why Learn Kitesurfing at Camber?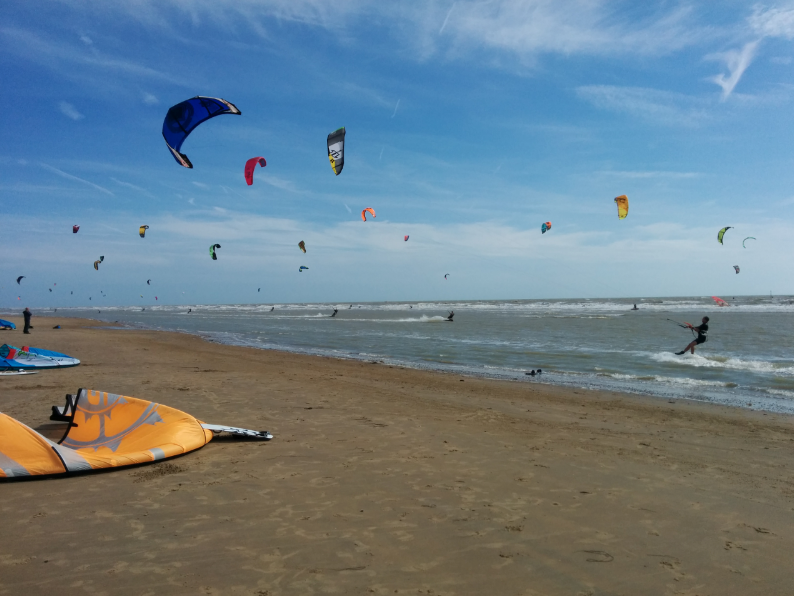 Camber is well recognised as one of the best places to learn kitesurfing in the UK, and for several reasons:
The best wind stats in England: Because of the thermal winds from the channel, Camber gets consistent southwesterly winds on over 95% of days of the season (March – November).
Long, flat, sandy beaches: With miles of flat beach the sea is waist deep for hundreds of metres, providing the ideal conditions for learners.
Two beaches within 10 miles: Camber is situated on one side of the Dungeness peninsula, Greatstone the other. This means that on those rare days the wind blows from another direction, it's still onshore, so lessons can still go ahead.
Highly protected area with stunning scenery: Camber has recently been voted one of the 10 most beautiful places in England, so you'll be able to enjoy beautiful views as your kite (and great places for a picnic after!)
Why Learn With The Kitesurf Centre?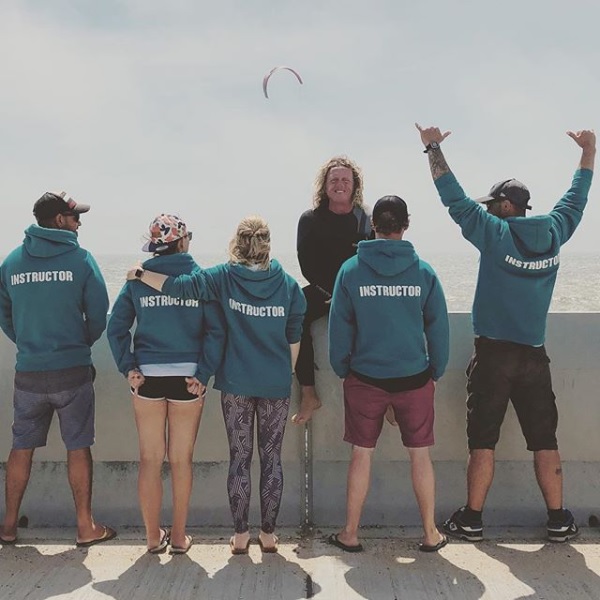 The Kitesurf Centre is one of the longest running kitesurf schools in the country, and one of just three BKSA National Training Centres.
The team is built of experienced, many senior level, instructors – many of whom have been teaching for over a decade. Each instructor is handpicked by the management team and have regular training throughout the year to further improve their skillset.
The Kitesurf Centre is the only school with a beachfront premises at Camber, as well as having a licensed dedicated teaching zone. A shop, changing rooms, classrooms, toilets and kite storage area are also at the school, making it a great place to spend the entire day.
Check out the extensive list of course we offer here, or make your booking online here. If you've got further questions about our courses or about the many reasons you should visit The Kitesurf Centre, please feel free to contact us via live chat, phone or email.
Our Students on Instagram
Check out some of the photos from the students and customers who visited us recently!
[elfsight_instagram_feed id="2″]