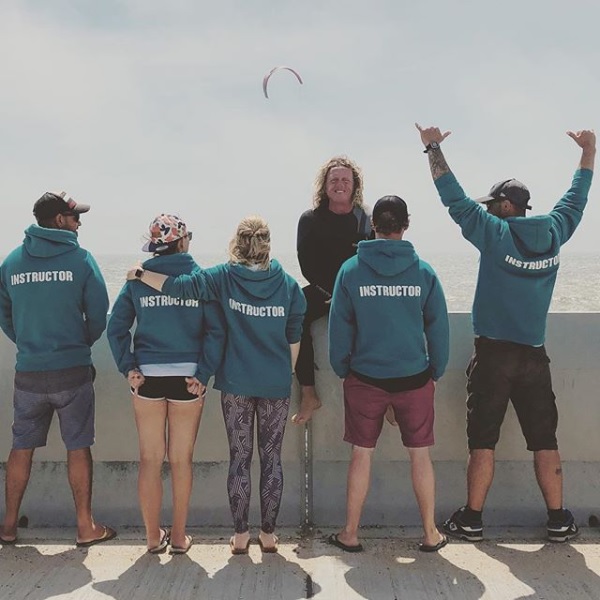 The Kitesurf Centre is owned by three brothers; Thomas, Tristan and Rupert, and run by the three of them along with Jen (School Manager) and Karen (Bookings & Communication Manager). The school has been running for over 12 years now, and is one of just three BKSA National Training Centres.
With over forty years of combined experience in the watersports industry as instructors, head instructors and centre managers in England and around the world, the management team are at the centre every day to oversee lessons and ensure everything runs smoothly.
The management team have handpicked the most experienced and dedicated instructors they can find, some of whom have now been teaching at the centre for a decade. You can check out the 2020 instructor team here!