Join us on the water and be more active for 2019! Our new SUP Club is a great opportunity to be outdoors more, get your feet wet, and save money while you're at it.
SUP (Stand Up Paddleboarding) is a fun and easy to learn sport which is accessible to all ages. It's a fantastic way to explore our coast and surrounding rivers and whether you're a new or seasoned paddler you can develop your skills across a variety of SUP disciplines.
The SUP Club has been created as the ideal route into sampling the many ways you can enjoy Stand Up Paddleboarding and we've created a SUP Club membership with many benefits, including discounted lessons, new equipment and rentals; all for you to enjoy as you continue your SUP experience.
The SUP Club membership costs £225 and expires 1 year after the purchase date.
Included in the SUP CLUB membership:
6 x  SUP Club Passes to join any SUP lesson or 2hr SUP River Tour . You save £69 compared to 6 individually purchased lessons
Discounted mid-week SUP rentals. You'll pay £10 instead of £15 per hour
10% off on any new SUP equipment purchases
Priority notification on used SUP sales from our fleet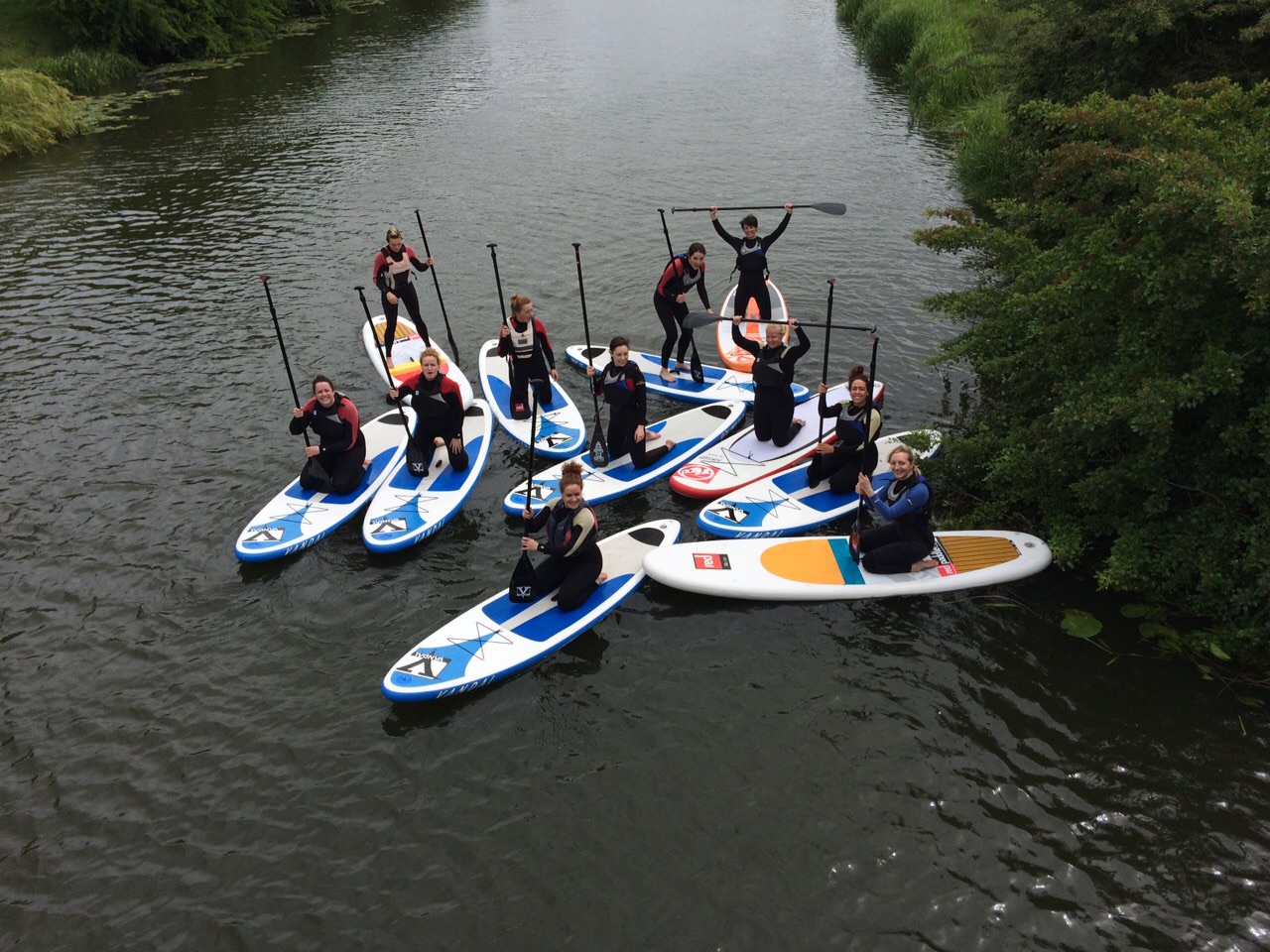 Book onto any of these sessions with your 6 passes
Intro SUP & Safety (2hrs)
SUP River Tours (2hrs)
SUP Racing (2hrs)
SUP Surfing (2hrs)
SUP Fitness (2hrs)
SUP 'n' Stretch (2hrs)
All of our sessions are instructed by British Stand Up Paddle Association (BSUPA) accredited instructors who are very passionate about the sport.
Intro SUP & Safety
If you're new to Stand Up Paddleboarding, this is the perfect intro to the sport. In this session, your instructor will cover;
Brief theory & safety covering the sea / river, weather & local sites
SUP equipment
Stance and Balance
Paddling styles
Paddle strokes & techniques
Board control & steering
Paddle and board stability
1 SUP Club pass can be redeemed for a 2hour Intro SUP & Safety lesson.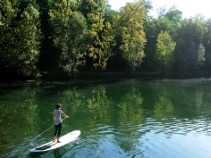 SUP River Tours
Trips around the lovely rivers of the East Sussex countryside. Paddle serenely through the town of Rye and nearby villages, a fantastic way to see the abundant wildlife in this area of the UK. 1 SUP Club pass can be redeemed for a 2hour river tour.
We can also offer day excursions along one of the many beautiful rivers around the Rye area. The day will consist of around 2 hours paddling with a lunch break  followed by another 2 hours on the stand up paddle boards. We usually tour local sites of interest such as castles, harbours & docks. This 5hour tour can be redeemed using 2 SUP Club passes.
SUP Surfing
The huge benefit of stand up paddle surfing over regular surfing is the ability to catch smaller and more gentle waves, the boards are very stable making it is easier to progress. Additionally, as you start in a standing position, there is no 'popping up' onto the SUP, while the paddle can be used for extra stability and drive on the wave.
Camber offers some amazing conditions for learning to stand up paddle surf with both small and big waves.
In your lesson you will learn to read the waves and how to catch them with more advanced paddle board techniques, different stances and weight distribution to ride the surf. 1 SUP Club pass can be redeemed for a 2hour Surf SUP lesson.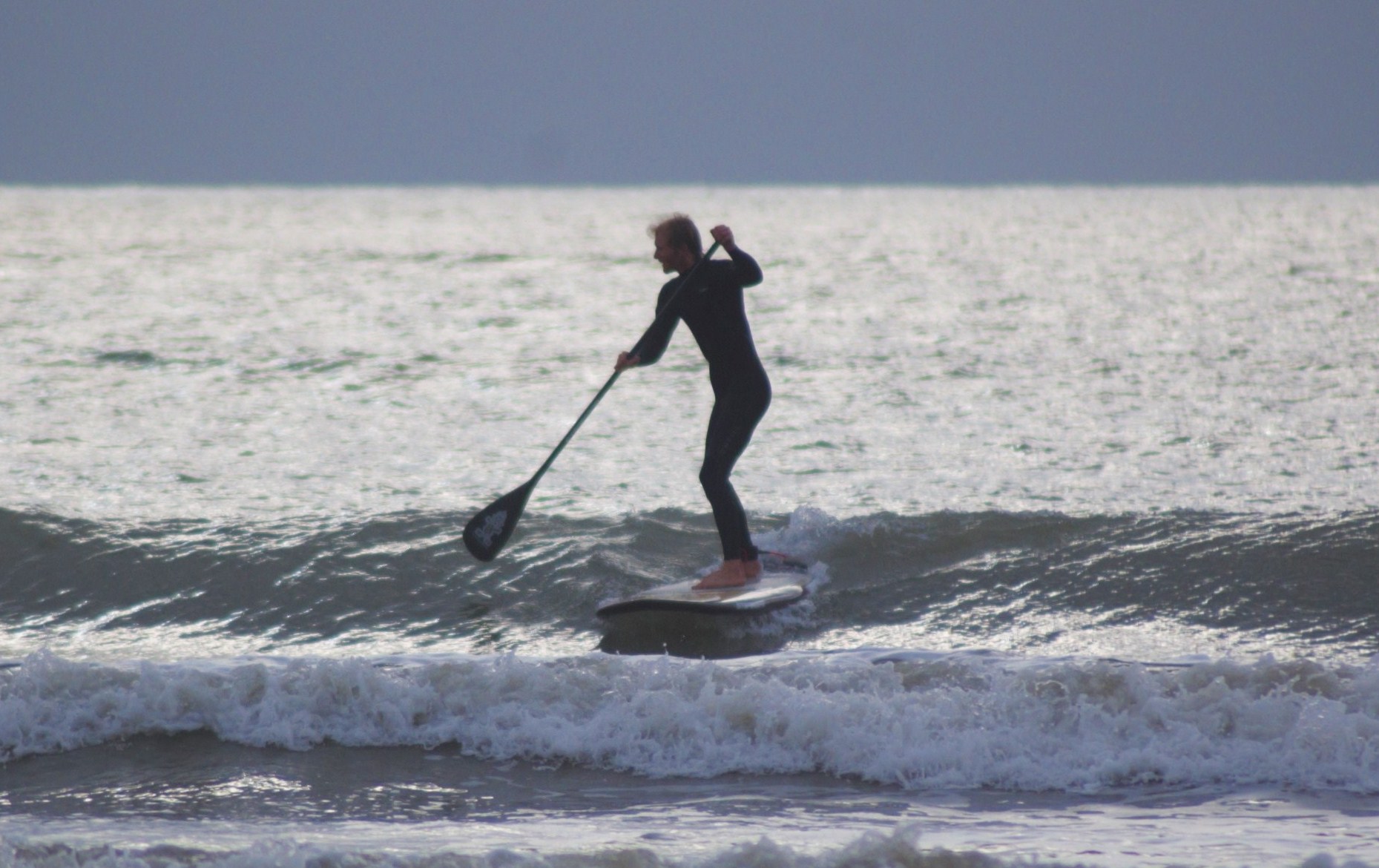 SUP Racing
Learn how to increase your speed. On this session your instructor will help you improve your paddle stroke technique and efficiency to help you zoom across the water. A fun session with some friendly competition. 1 SUP Club pass can be redeemed for a 2hour SUP Race lesson.
SUP Fitness
Improve your fitness while having fun on the water. Our instructors will put you through your paces with bodyweight exercises, balances, and SUP sprints. 1 SUP Club pass can be redeemed for a 2hour SUP Fitness lesson.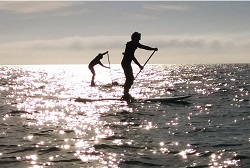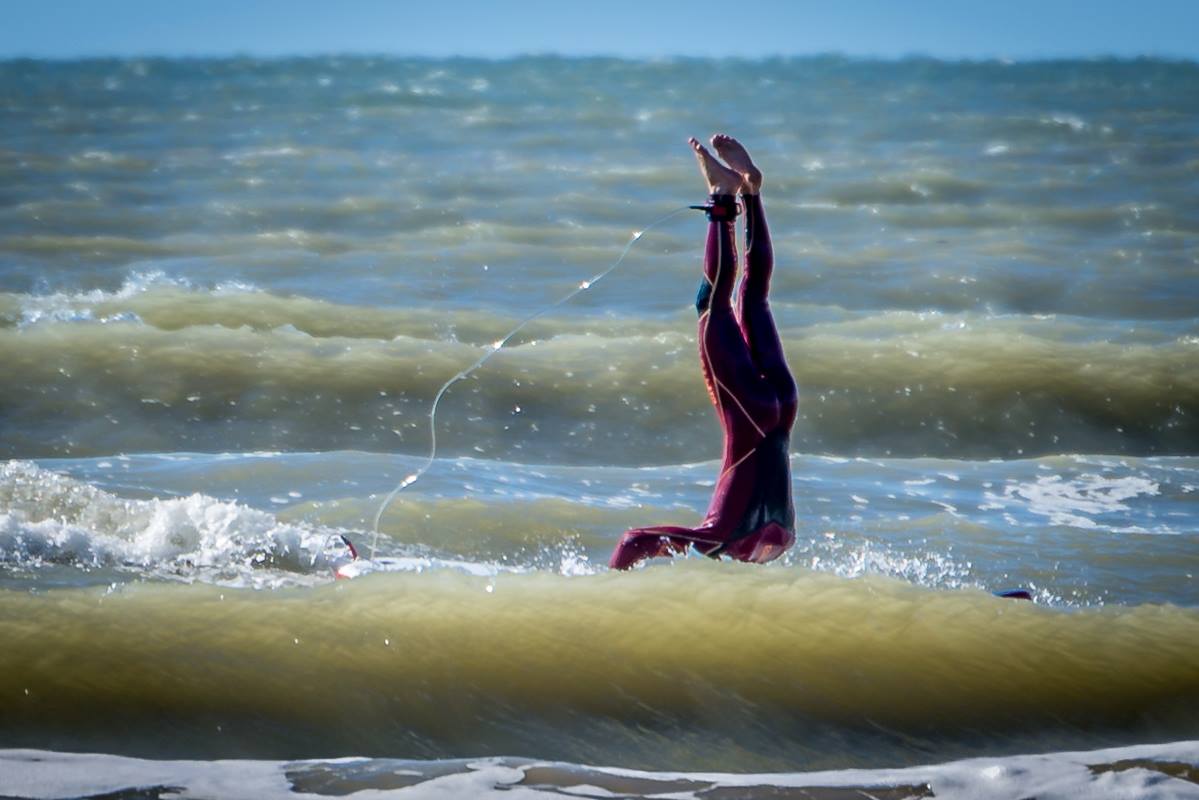 SUP 'n' Stretch
In this fun session our instructors will get you warmed up with some paddling, then it's time to strike a pose! SUP 'n' Stretch is a entertaining and challenging way to work on your mobility. 1 SUP Club pass can be redeemed for a 2hour SUP 'n' Stretch lesson.
To purchase a SUP Club Membership, please call or email.