Whitstable is one of north Kent's most popular beach's for kitesurfing. Facing towards the north west, it works well in winds that may not be so favourable for beaches on the south coast of Kent.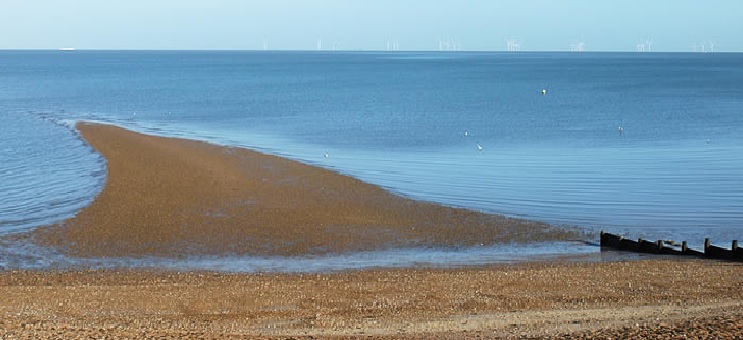 Access and Launching
Located right by the town itself, the beach is easily accessible with plentiful parking near by. Launching here is easy, however be careful of groynes if launching at high tide. It is advisable to wear boots as there are often sharp oyster shells lying on the beach.
Spot Information
The beach itself is a big shingle beach providing loads of space for kites, especially at mid to low tides. As the tide drops, sand banks are exposed creating areas of protected water which are good for beginners. The beach profile is also fairly gentle enabling you to stand up when the tide is at low to mid tide. It can be used on all tide states, however low and mid tides create a lot of flat water which is good for cruising and freestyle. The best wind directions for this beach are from the west, north west, north and north east. It can get rough at times in high north and north east winds. When the prevailing south west winds are blowing it becomes unfavourable to use Whitstable in which case beaches like Camber Sands on the south coast will be working well.