One of the best things about kitesurfing is the opportunity it brings with it to venture to some of the most beautiful places in the world. With new fantastic spots being discovered every year, now is the perfect time to get into kitesurfing and book yourself an incredible holiday. Here is a list of some of the amazing locations around the world that we or our instructors have visited.
At The Kitesurf Centre we run two trips to different destinations each year to give our students the chance to kite in some of the best conditions in the world alongside our very own instructors. For more information or to book onto one of these great trips, check out our kitesurfing holidays page here.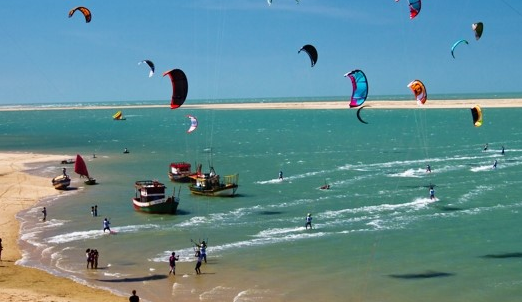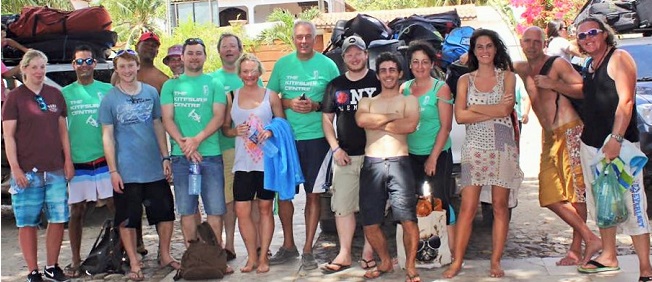 Isla Do Guajiru - Brazil
Situated to the North of Fortaleza, Isla Do Guajiru remains relatively unknown compared to other locations along Brazil's East coast such as Cumbuco. The conditions here however are just as good if not better, and have the added benefit of being less crowded. Often known as "The Flatwater Sea," Isla Do Guajiru boasts a huge flatwater lagoon sheltered by a mile long sandbank, with absolutely tonnes of space at high tide.
Beginners can enjoy consistent winds yet still flat water, whilst more experienced kiters can head out towards the sea to have fun in the waves, or follow the wind down the coast to other great spots from where you can also ride back to the lagoon. With something for everyone Isla Do Guajiru is a great place to visit - we took a group of students and instructors out there and everyone had a great time!
Safety Bay - Western Australia
Home to a long sandbank creating an area of butter flat water which gets deep just meters from the edge, Safety Bay is the perfect spot for freestyle addicts looking to nail their next trick. With a sea breeze known as the "Fremantle Doctor" kicking in pretty much every afternoon with wind speeds of around 20 knots, it's a great spot. Advanced riders wanting more freeride and wave opportunities can head just around the corner to nearby "Woody's" (Woodman Point), so there really is something for everyone.
The local school teaches from the opposite side of the sandbank with onshore wind, so it's a great place for learners too, without the fear of having other kitesurfers get too close. Thomas and Sam from the Centre have both spent time in Safety Bay and seemed to have a lot of fun!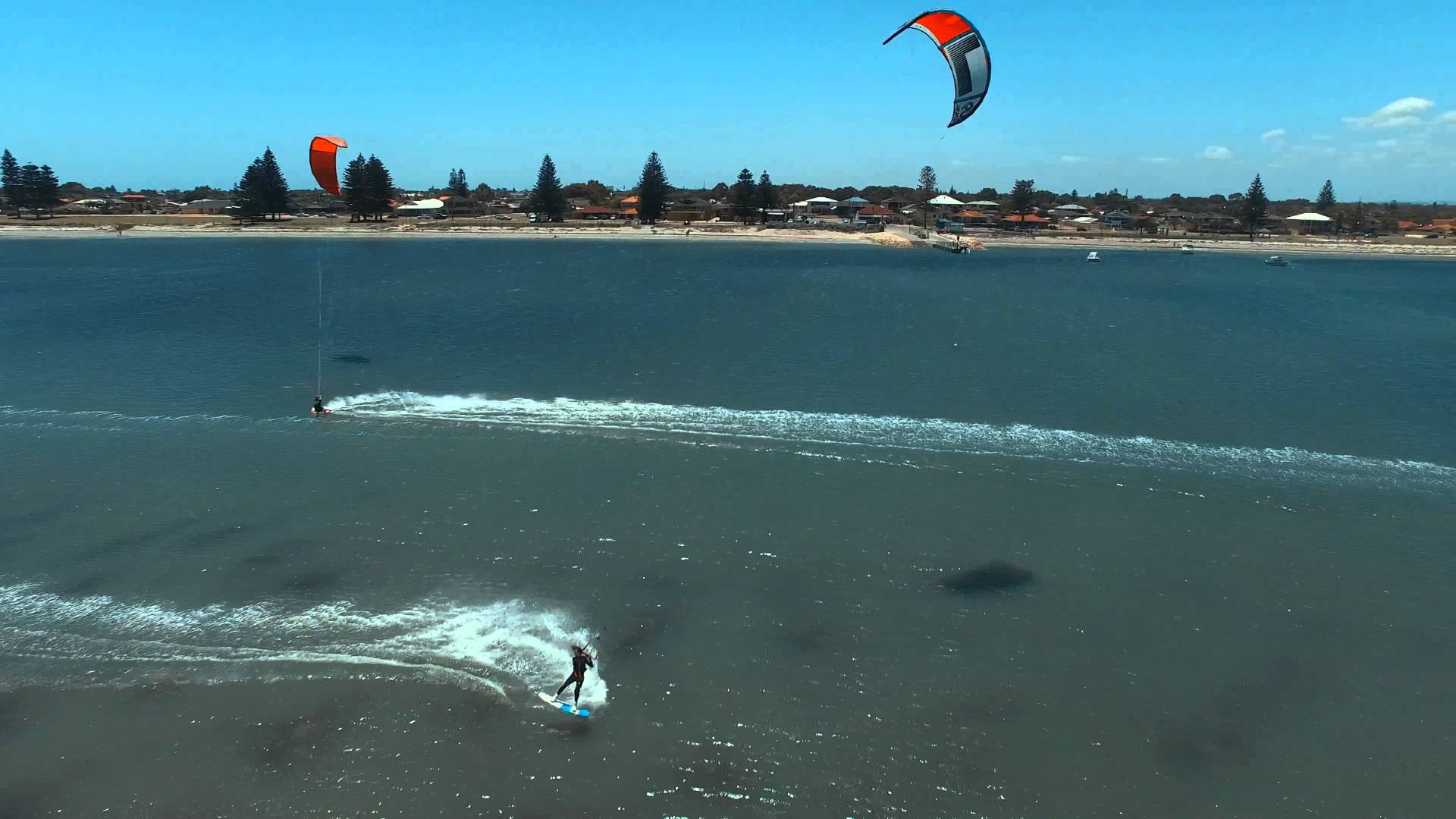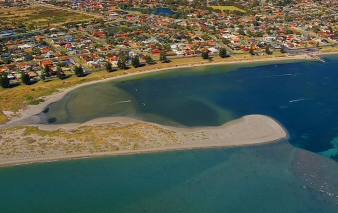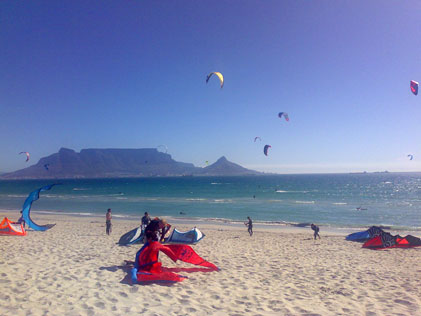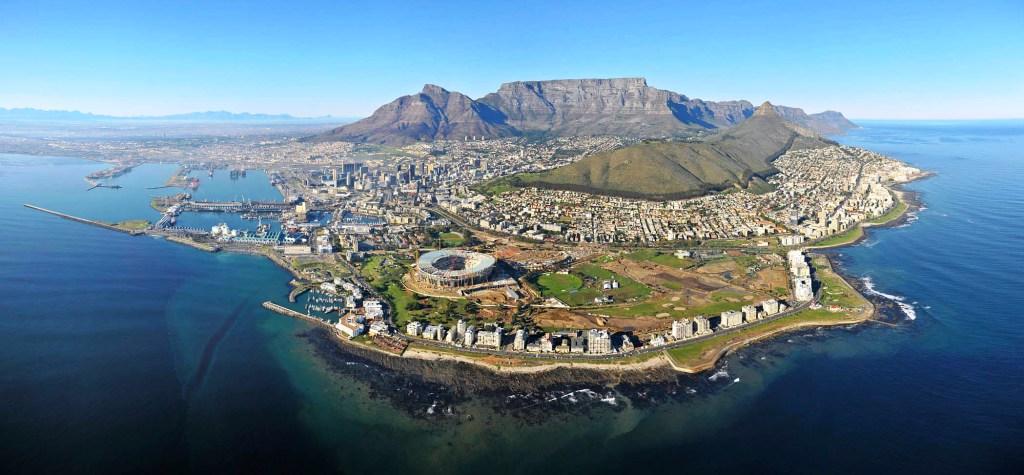 Cape Town, South Africa
Another fantastic location we run trips to, Cape Town in South Africa is well known for kitesurfers of all levels to head to. Whilst the lagoons offer the perfect place for beginners, Cape Town also attracts pro's from all corners of the globes thanks to Red Bull's "King Of The Air" competition, run each year at Big Bay and a delight to watch as the strong winds lift the kiters 20 + meters in the air.
The wind usually kick in in the afternoon, so a typical day can consist of surfing in the morning, lunch at one of the many cafes and restaurants in the area, followed by kitesurfing in the afternoon. On the rare occasion there isn't enough wind in Cape Town, there is often still wind at Scarborough which is a 45 minute drive away, or you can choose to explore everything else Cape Town has to offer (Table Mountain should definitely be on your list of things to do!) For information on our South Africa trip or to see how much fun we had there, check out this page!
Dakhla, Morocco
Situated on the Western edge of Morocco lies a seemingly endless 45km long lagoon and the kitesurfing haven of Dakhla. With 300 days of wind a year averaging 25 knots, butter flat water in the lagoon and a fantastic wave spot 30 minutes away, Dakhla is another spot that has something for kiters of every level.
Most of the accommodation and kite schools are right on the waterfront and just a short walk to their respective teaching zones. The sheer size of the lagoon means there is plenty of space for everyone, and different parts lend themselves each style of kitesurfing too. At the infamous "Speed Spot" you'll find perfectly flat water and consistent wind great for freestyle lovers, whilst those more into freeriding can join one of the many guided downwinders heading up to 13 kilometres down the coast. Because of the flat water, steady wind and abundance of space learners will also have a great time and progress quickly at Dakhla.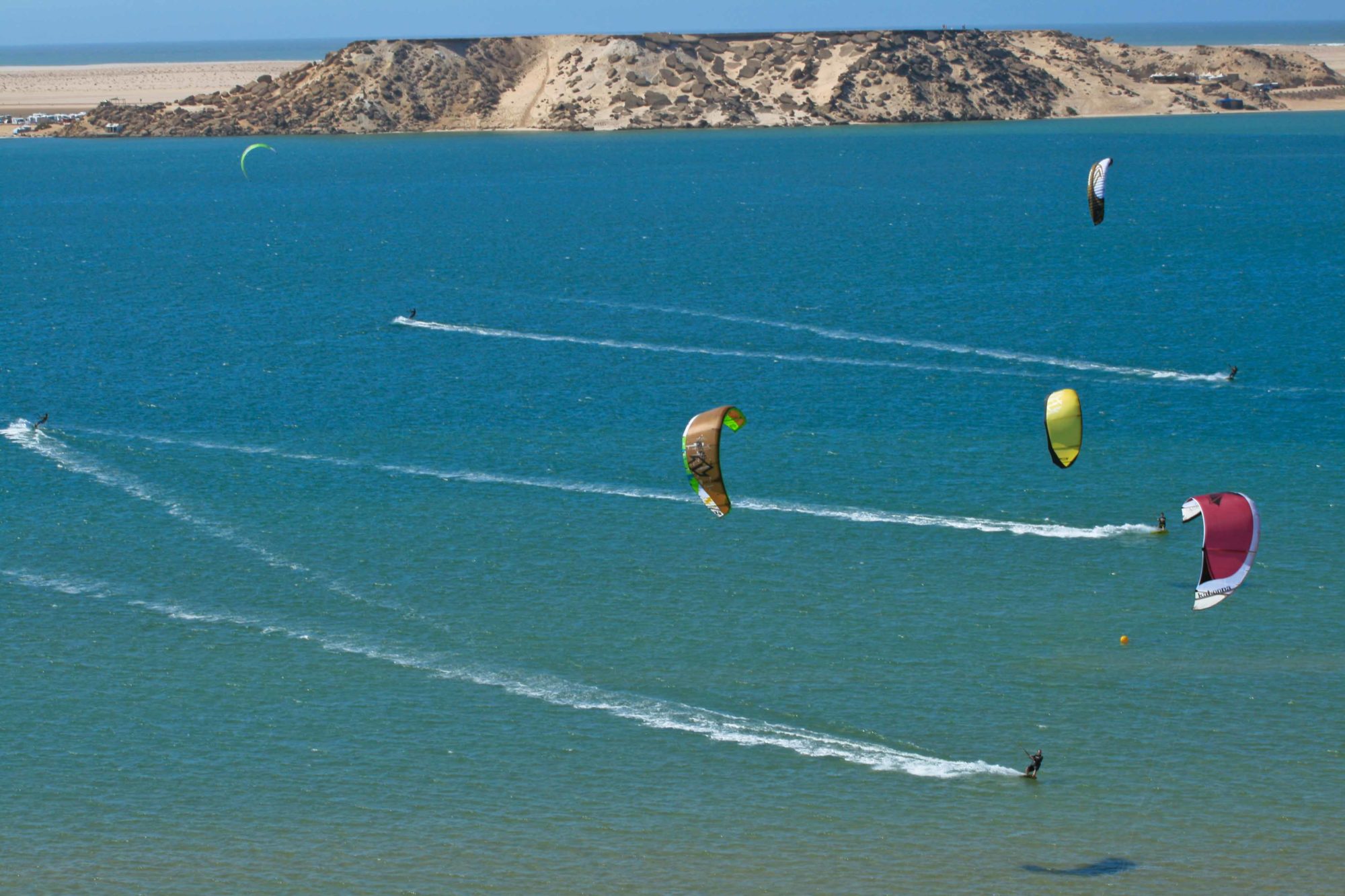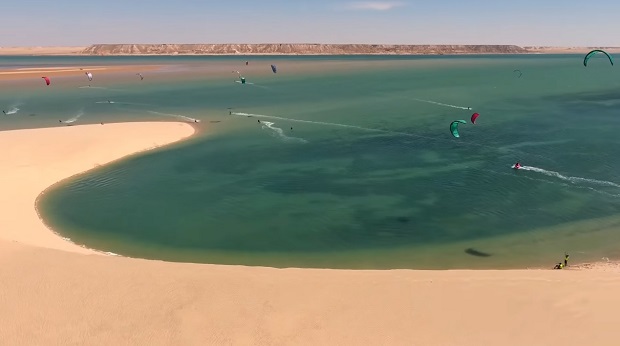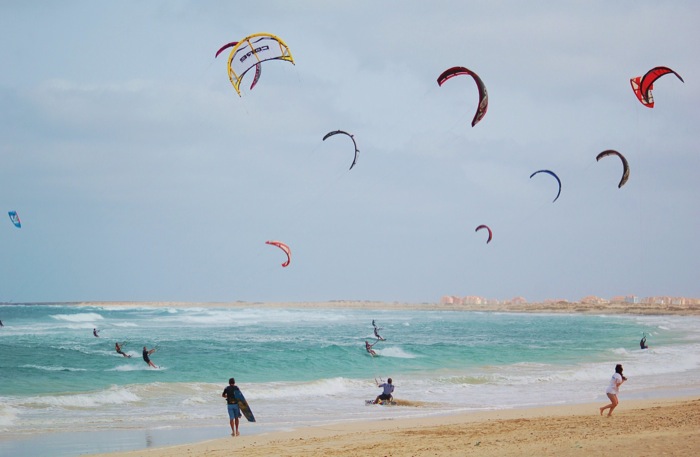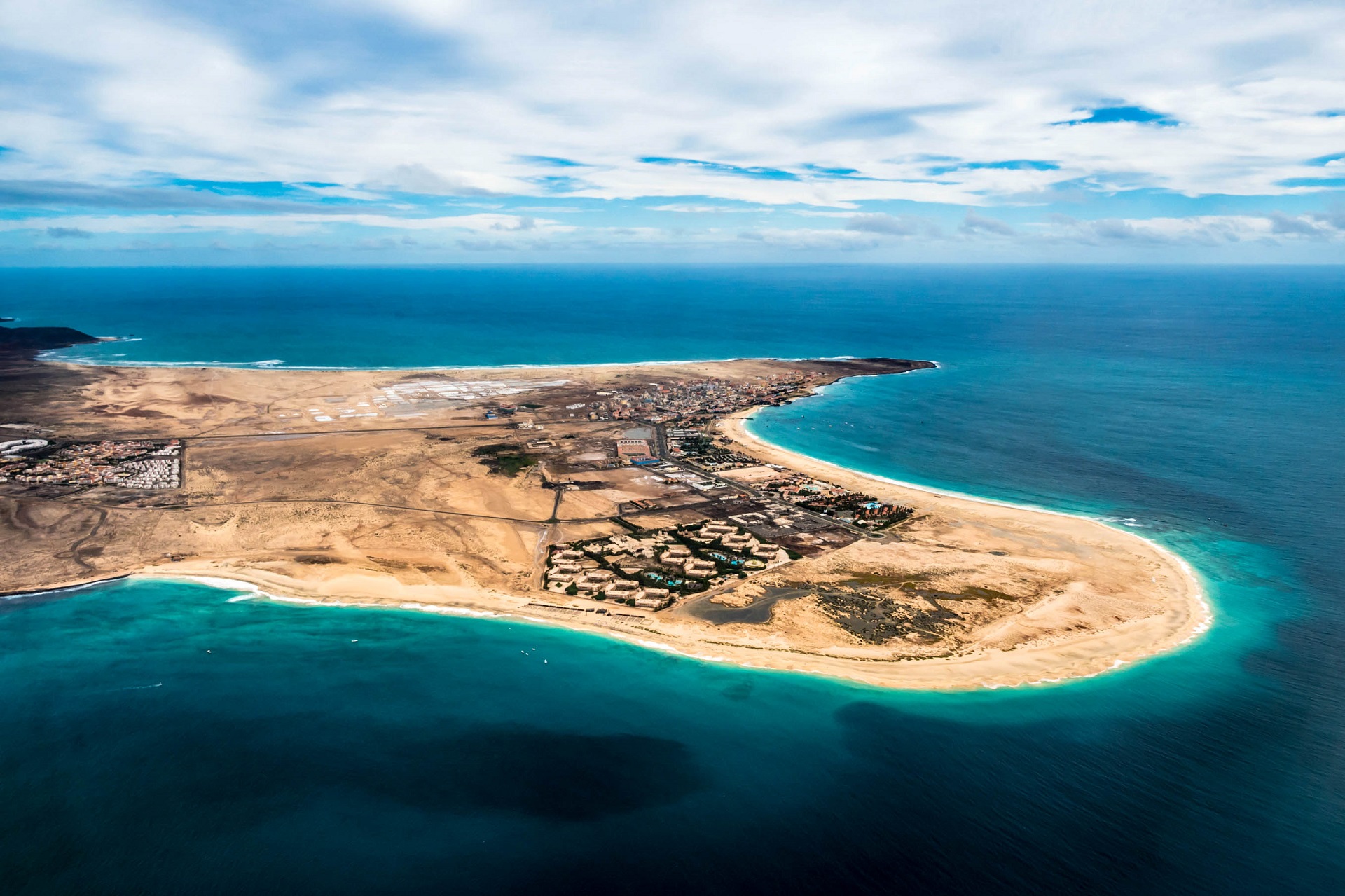 Sal, Cape Verde
Cape Verde consists of 10 islands off the West Coast of Africa and offer some of the most reliable winter winds for a short haul flight from the UK. Just 5 hours from London will bring you to the beautiful white beaches of Sal and it's great conditions for kitesurfers. Whilst Sal is more geared towards intermediate and advanced riders, there are several good schools in the area which teach safely and take complete beginners.
There are three main beaches on Sal; Santa Maria beach, Kite beach and Ponta Preta. You'll find most of the hotels at Santa Maria, with beachfront locations letting you practically fall out of bed and onto the water. Kite Beach, a 20 minute drive away, has great onshore wind and a flat-ish section perfect for those wanting to practice their freestyle tricks. For more advanced riders and those wanting to try out wave riding, head round to Ponta Preta for the seriously fun 3-6 metre peels. With consistent wind from November to March, it's a perfect winter destination, with plenty of activities for the rare no wind days.