3 Day Kitesurfing Course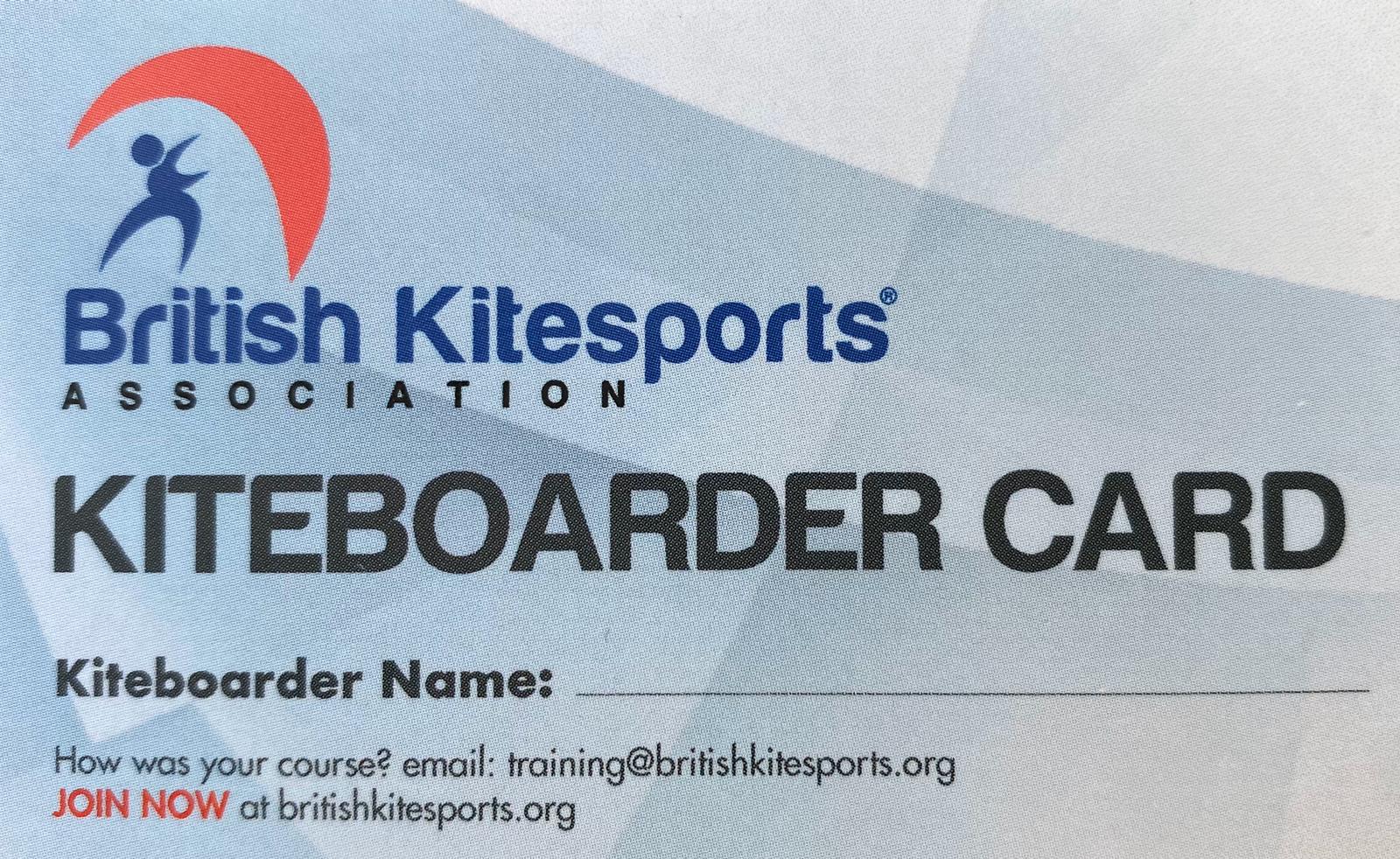 Duration: Day 1 – 6 hours, Day 2 – 5 hours, Day 3 – 3 hours (group size 4 on days 1 and 2, group size 2 on Day 3)
Cost: £299 (Weekday), £349 (Weekend)
Level: Beginner
Minimum Age: 16, or self made groups 13+ (under 16 see private tuition)
Season: March – November
What to Bring: Warm, comfortable clothing and shoes you don't mind getting sandy. Swimwear, a towel, drinks and snacks. In summer we recommend suncream and sunglasses.
Following on from the 1 Day and 2 Day Kitesurfing courses, the third day of this course provides another full day of tuition to really master your board control and work towards becoming an independent kitesurfer whilst filling in any gaps in your knowledge. This third day is with just 2 people per instructor so you have three hours to really focus on getting up and riding. If you'd like to read about someone's experience of Day 1, click here. If you'd like to read about Day 2, click here. You can also read about Day 3 here.
Course Outline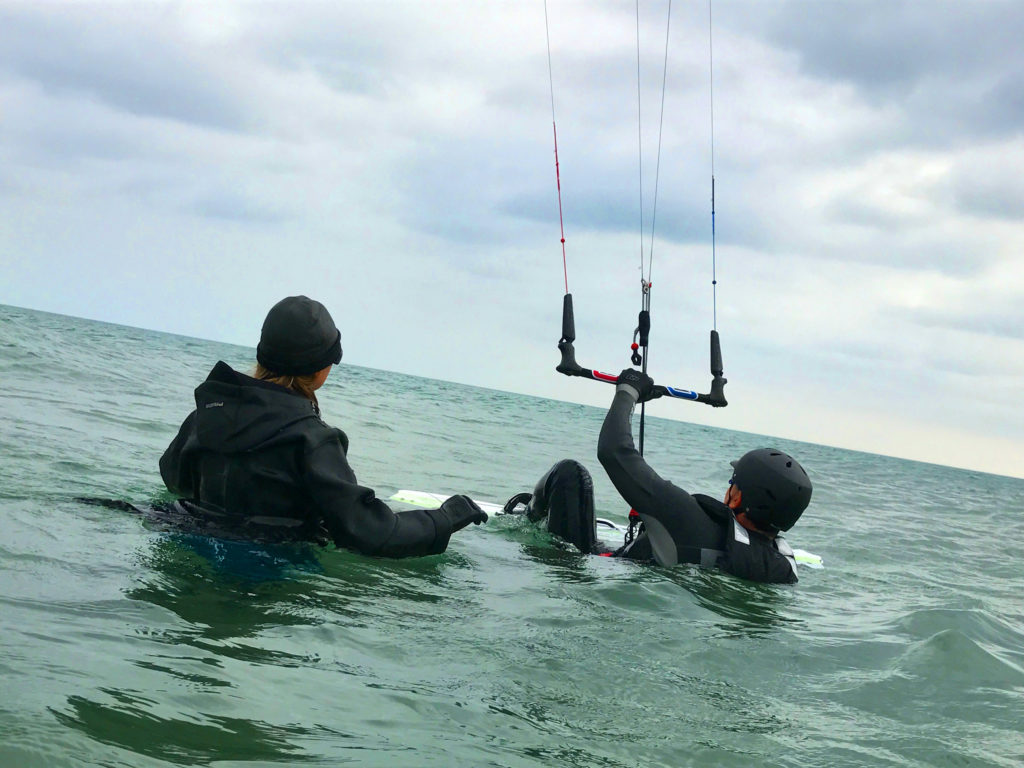 The 3 Day course covers the same as the one and two day courses, with the addition and further practise of the following skills on Day 3:
Competent board starts
Speed control with board edging
Control amongst waves
Initiating steering and turns
Advanced weather and tide analysis
Advanced site assessments
Part 1 – Consistent Board Starts & Controlled Runs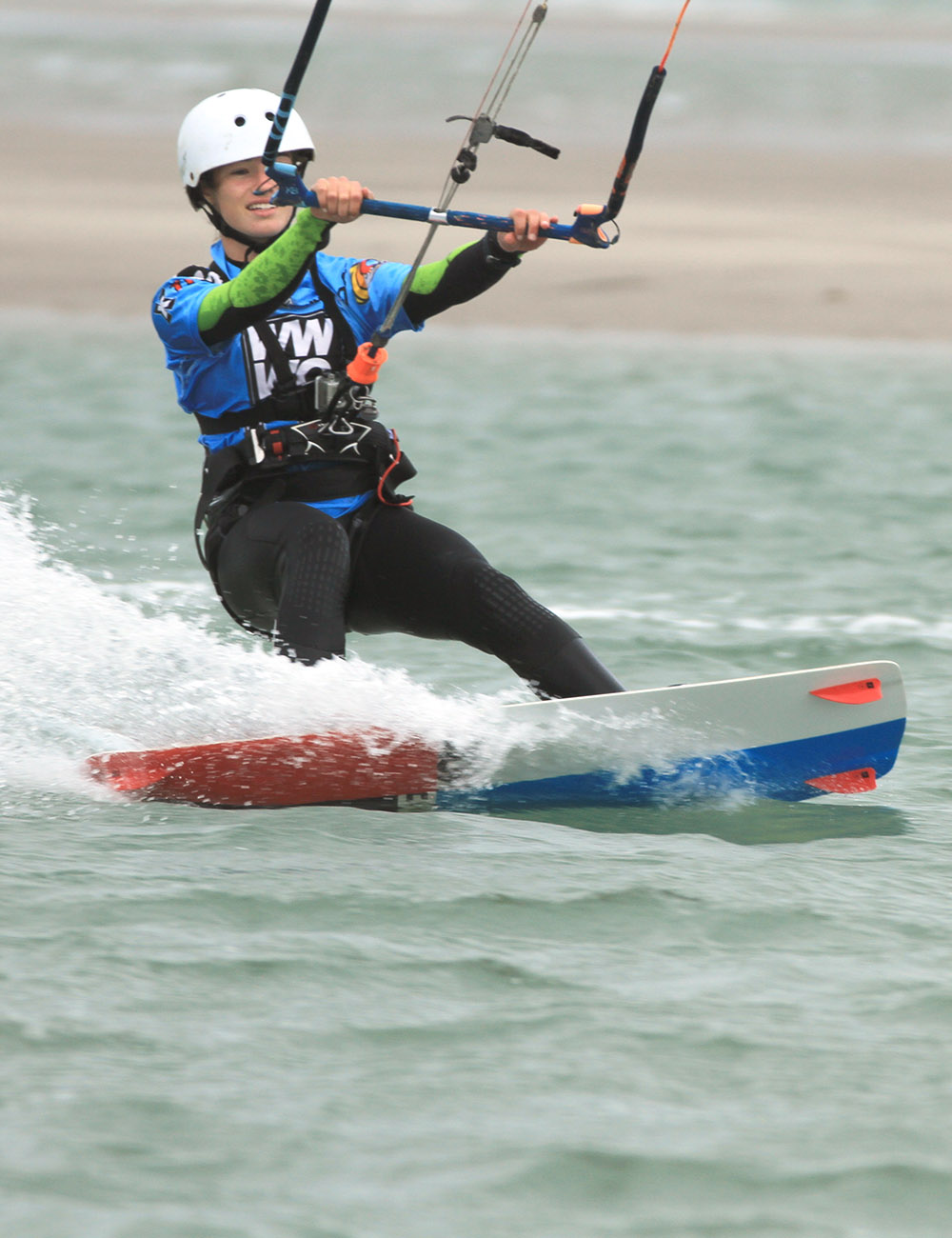 The main focus of Day 3 is to perfect your board start and begin to introduce longer, controlled runs. Once this is mastered, you'll begin to learn how to control your speed, start to turn and even ride upwind.
Technique & Stance: Once you're up and riding, you can begin to work on your stance, body position and balance to help give you more control, feel more comfortable and look cool when kiting.
Controlled Runs: Alongside mastering board starts and producing long, controlled runs whilst keeping constant power from the kite, you'll start to learn board edge control with the aim to ride upwind.
Slide Turns: Once you've learned to ride, it's time to learn how to come back! With the additional time in the water that Day 3 offers, you can learn to control the board better and begin linking the runs you do by initiating some turns, sliding the board around and continuing on your way.
Part 2 – Lesson Debrief
At the end of the lesson, you'll head back to The Kitesurf Centre's main building for an end of session debrief, where you'll receive your BKSA kiteboarder card and your log book. The instructor will mark off on your card and log book which levels you've achieved. If you're back the next day, the instructor will let you know the plan for the next day and give you some individual exercises to practise before you come back. The instructor will also send you a message in your booking account with anything you need to cover, post session recaps and any recommendations they've given. This is super useful in the future if you decide to come back another day!
You'll also receive a handout pack with exclusive packages for students and voucher with money towards an equipment package. The instructor will go through the equipment with you individually offering recommendations and giving you the opportunity to customise the package.
New for 2021 when booking you can add an order of Kitemate – A pocket instructor, to your order. It's the brand-new guide that every kiter should own.
This concise, well-illustrated pocket-sized guide is perfect to accompany learning to kite as it serves as a friendly reminder of the information covered on your lessons, all of which you need to demonstrate to your instructor to aim for independence and heading out on your own.
Printed on waterproof paper and fitted with a metal binder ring it's easy to attach to your kite bag to always have on hand to keep your knowledge fresh.
Feel safe knowing you have the ultimate kitesurfing reference ready at hand, just select the option to add one to your booking using the 'book now' button below and we will hand it to you on the day!
Please note that the activities listed above are aims for the course and that the outline of the day may be adapted by the instructor in line with conditions on the day and the ability of all students in the group. All decisions made by the instructor are done so with the safety of the group and optimum progression as the main priority.
Our Students on Instagram
Check out some of the photos from students and customers who have visited us recently!