5 Day Kite Camp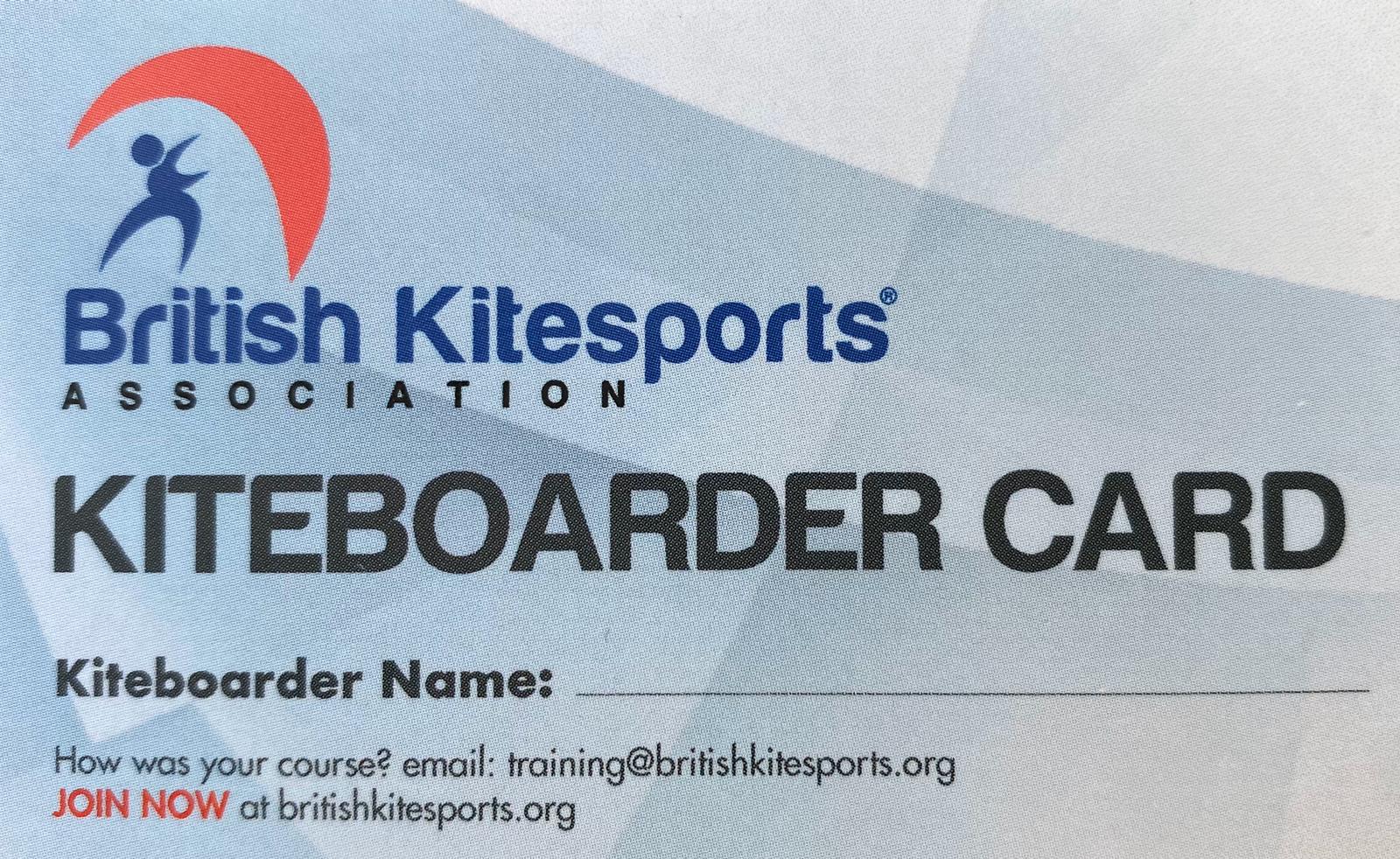 Duration: 30 hours, Monday – Friday
Cost: £499
Level: Beginner
Minimum Age: 16
Season: March – November
What to Bring: Warm, comfortable clothing and shoes you don't mind getting sandy. Swimwear, a towel, drinks and snacks. In summer we recommend suncream and sunglasses.
Accommodation – available for the course duration from £150
2021 Dates
April 12th – 16th
May 3rd – 7th
May 31st – June 4th
July 12th – 16th
August 16th – 20th
September 6th – 10th
October 11th – 15th
Our 5 Day Kite Camp takes you from complete novice to a competent kitesurfer, having spent 5 days going through everything you need to know in order to start your kitesurfing career and progress to being an independent kiter. With 30 hours of tuition, you'll gain a tonne of knowledge in all aspects of kitesurfing, including practical skills, theory and equipment knowledge. As you progress through the course the instructor will sign off skills in your logbook, so you'll be able to see exactly how much you've progressed and learnt!
Course Outline
The first three days of the course follow a similar outline to our 3 Day Course, covering all of the basic safety and theory, powerkite and LEI setup and flying, bodydragging and board starts. Unlike our courses, a camp is 6 hours every day, so with longer days and two additional days, there is then plenty of time for more advanced tutoring including:
In depth equipment tuning and understanding
Advanced wind, weather, sea conditions and pre-kitesurf beach assessment knowledge
Fine tuning of stance and weight distribution
Transitions & carve turns
Introducing first jumps
Independent kitesurfing skills
Practising, practising, practising!
The aim of the 5 Day Kite Camp is to get you to BKSA Level 2 standard, where you are able to kitesurf independently.
Advanced Skills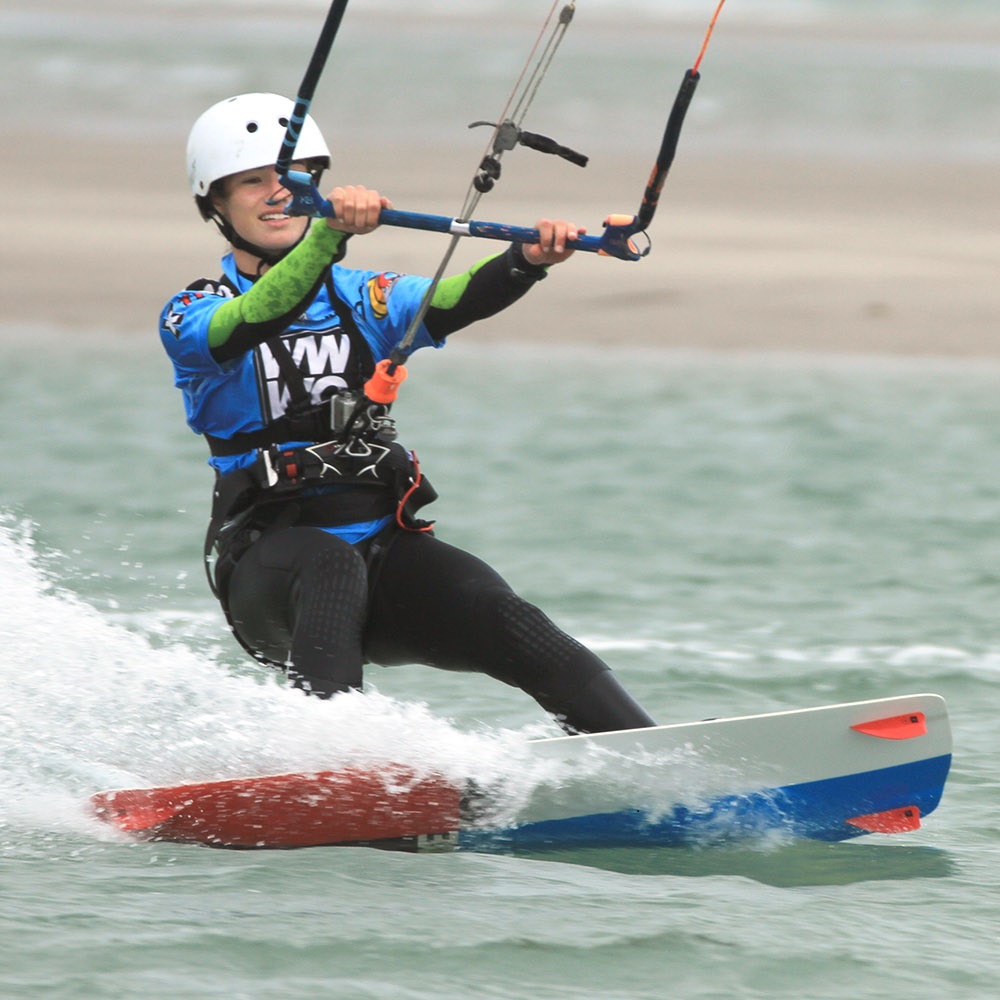 Stance & Technique Tips: The extra two days on the water really gives you time to work on perfecting your technique and becoming an efficient kitesurfer. Your instructor will be with you in the water each lesson, watching you progress and giving you individualised tips on how to improve further. As you start riding for longer, our radio headsets become invaluable, with the instructor able to give real time tips and tricks.
Transitions & Carve Turns: The 5 Day Kite Camp gives you plenty of time on the water, meaning you'll be able to ride for longer – and that you'll need to learn how to turn around and come back! Transitions and carve turns are a vital part of becoming an independent kitesurfer, as you need to be able to stop and turn around in a controlled manner as well as riding along.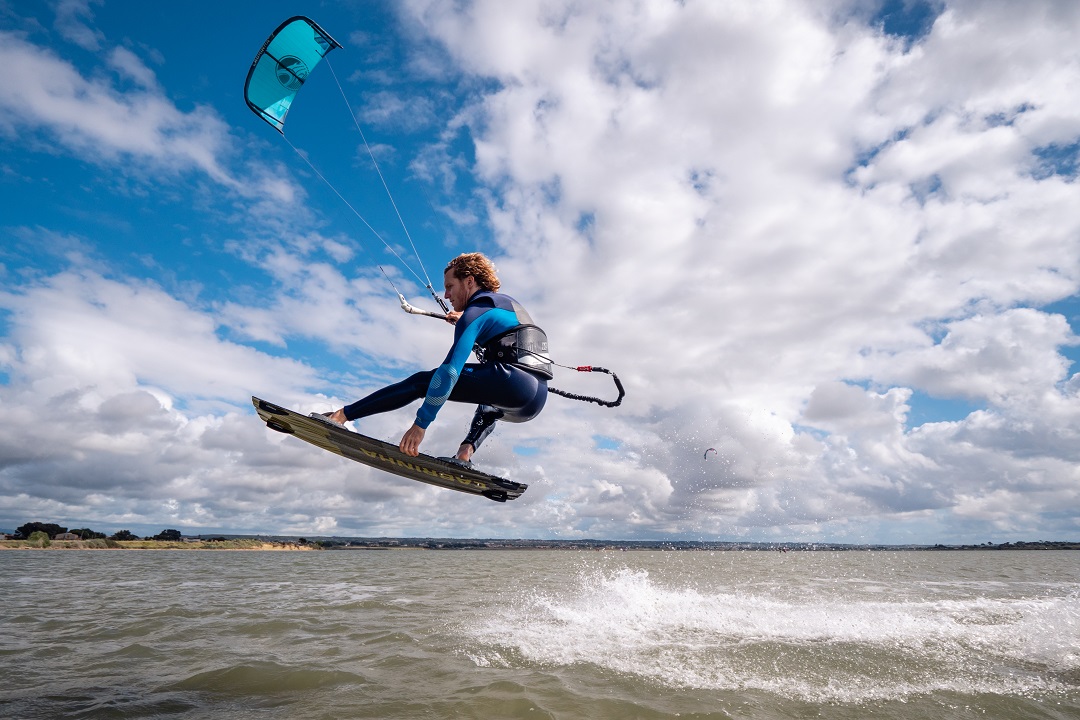 Riding Upwind: Arguably the most important part of being an independent kitesurfer, the 5 Day Camp will give you the extra time needed to perfect your technique and use it to ride upwind. This gives you more ocean to use and stops you having to do the dreaded walk upwind along the beach – which means more time kiting and less tired legs!
First Jumps: Super fun and something most kitesurfers want to try, there's plenty of time to show you the techniques needed for taking off and landing jumps. Even if you're not thinking about big air, learning these more advanced techniques will help you to control your board better in different conditions.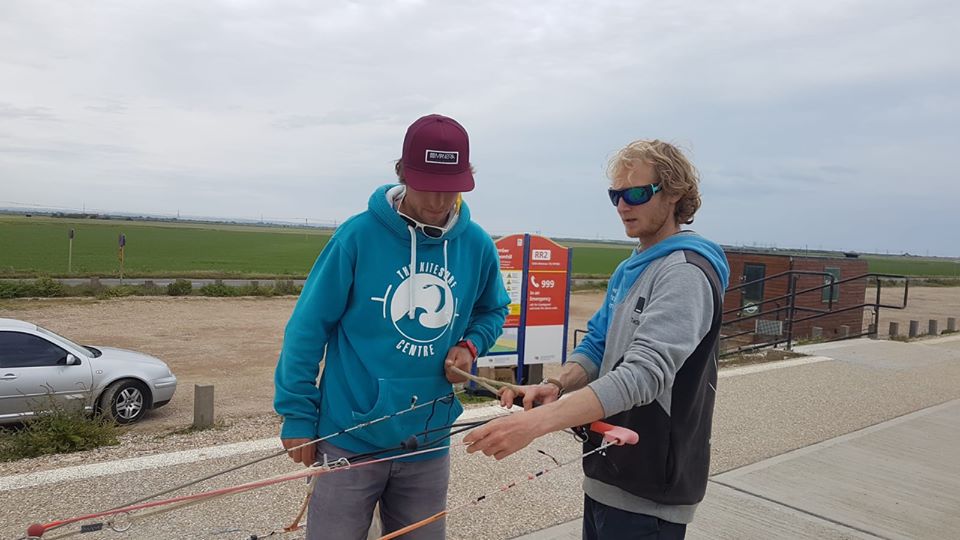 Equipment Tuning & Understanding: Covering information about different kite and board types, shapes, designs and materials used in their production and how each feature affects the way they perform and behave. As you progress as a kitesurfer, understanding your equipment becomes more and more important.
Giving you this extra knowledge will help give you more confidence when riding without an instructor.
Lesson Debrief
The lesson is completed with a debrief and individual suggestions on how to continue the sport. Each student is given a log book to complete throughout the course and a handout package including BKSA certification, t-shirt, magazines, stickers and information about suitable kites and boards to buy. The 5 Day Course also includes a monetary voucher towards equipment packages. The instructors can talk you through any equipment recommendations they have for you as well as any suggestions for further lessons, courses and equipment rental.
If you'd like to see some of the local accommodation you can choose to stay in during your course, please click here.
Please note that the activities listed above are aims for the course and that the outline of the day may be adapted by the instructor in line with conditions on the day and the ability of all students in the group. All decisions made by the instructor are done so with the safety of the group and optimum progression as the main priority.
Accommodation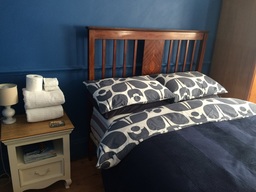 The Kitesurf Centre has teamed up with local friendly & comfortable accommodations (within 1 – 10 minutes drive away) so is now able to offer lodgings from £150, for the duration of the course. Use your energy to kitesurf rather than travel! Please contact us for more details and booking.
Our Students on Instagram
Check out some of the photos from students and customers who have visited us recently!