SUP - Stand up paddle boarding Lessons, tours, hire & wave surfing around Rye town East Sussex & Camber Sands Kent, South East Coast - 1 hour from London
The Kitesurf Centre is the longest running SUP school in the south east and is located right on the beach at Camber Sands near Rye giving us the perfect location for Stand up paddle boarding, either out on the sea or on the nearby rivers.
We aim to offer something for everyone, from relaxed river cruises to extreme weekends away and everything in between!

BSUPA Qualified Instructors
The school is British Stand Up Paddle Association recognised and all of our instructors are fully qualified and super passionate about the sport.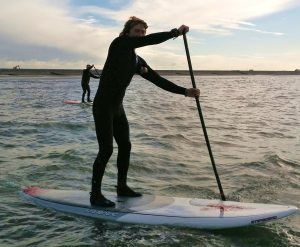 What is stand up paddle boarding? (SUP): Stand Up Paddleboarding, abbreviated to SUP, is an exciting sport accessible to a wide range of people and a great way to keep fit, explore the rivers and surf the ocean.
SUP uses a large, stable surf type board with plenty of width and volume. In a standing position a long single ended paddle is used to propel the board forwards - (see video below).
Many surfers have converted because of the versatility of the new sport.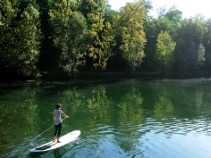 Great fun, easy & good for you: Not only is stand up paddle boarding very enjoyable but compared to surfing or kitesurfing it is relatively easy, offering as much thrill and adrenaline as you want it to - from relaxed river cruises to wave surfing.
The great news is stand up paddling doubles up to benefit as a 'core' body workout, improves balance and is brilliant for knee or ankle injury rehabilitation - way more fun than physio!!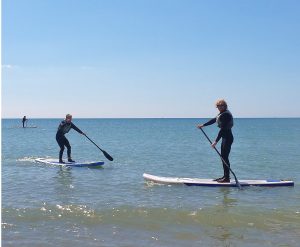 All equipment provided: We use brand new 2016 Starboard, Red.Co and RRD boards - wide, stable and comfortable for learning or river cruises with more agile boards for wave surfing. Fully adjustable paddles to fit all and even some carbon ones for maximum performance!
High quality, warm wetsuits, buoyancy aids, boots and gloves also provided to keep you warm during the colder months.
BSUPA Introductory lesson- 2 hours - £49
Brief theory & safety covering the sea / river, weather & local sites
SUP equipment
Stance and Balance
Paddling styles
Paddle strokes & techniques
Board control & steering
Paddle and board stability
Once you have learnt the SUP basics you can progress onto the river tours or wave surfing lesson:
Wave Surfing lesson - 2 hours - £49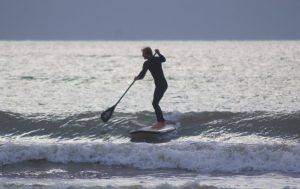 The huge benefit of stand up paddle surfing over regular surfing is the ability to catch smaller and more gentle waves, the boards are very stable making it is easier to progress. Additionally, as you start in a standing position, there is no 'popping up' onto the SUP, while the paddle can be used for extra stability and drive on the wave.
Camber offers some amazing conditions for stand up paddle surfing with both small and big waves.
Learn to read the waves and how to catch them with more advanced paddle board techniques, different stances and weight distribution to ride the surf.
River tours - 3 hours £69, 5 hours £99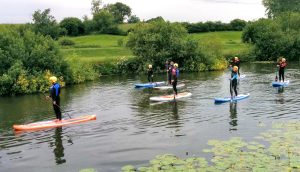 Trips around the lovely rivers of the East Sussex countryside. Paddle serenely through the town of Rye and nearby villages, a fantastic way to see the abundant wildlife in this area of the UK. 3 hours - £69
We can also offer day excursions along one of the many beautiful rivers around the Rye area. The day will consist of around 2 hours paddling with a lunch break  followed by another 2 hours on the stand up paddle boards. We usually tour local sites of interest such as castles, harbours & docks. 5 hours - £99
Group activity days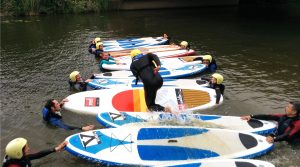 Paddle boarding is a brilliant way to spend your birthday, hen/stag or work team building day. Fantastic fun and really rewarding with the quick progression of learning the basics plus loads of games to make the session extra enjoyable!
Hire - £15 per hour or £45 for the day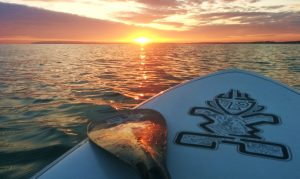 All the equipment is included during lessons
We also offer SUP rental either per hour or for the day: board, paddle, wetsuit and buoyancy aid.
Local wave conditions
Stand up paddle surfing has opened up a whole new range of conditions and opportunities at Camber and the surrounding area, SUP works best when its light wind and during high tide, the opposite conditions to kitesurfing. Both sports allow fun on the beach whatever the weather or tide.....perfect! Camber can produce some fantastic waves due to the numerous sand banks - keep an eye on our facebook page and twitter for regular wind and surf updates to make sure you don't miss the perfect day!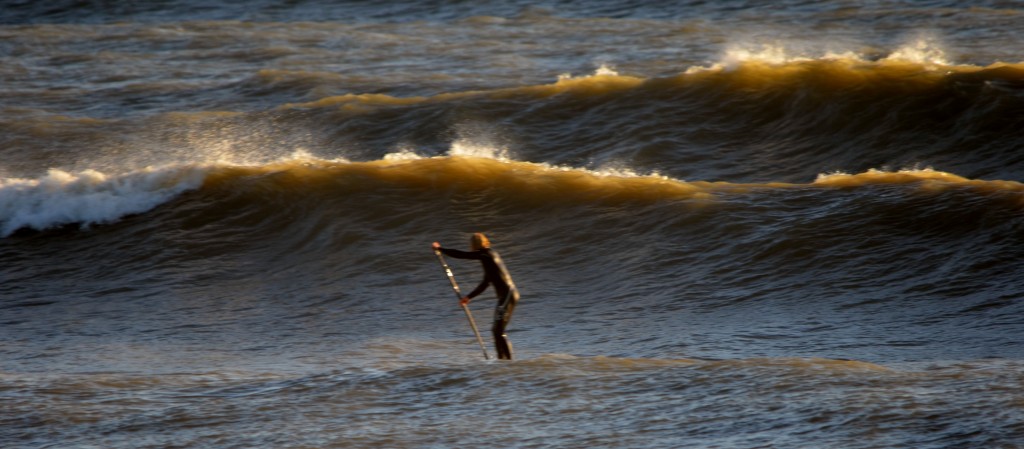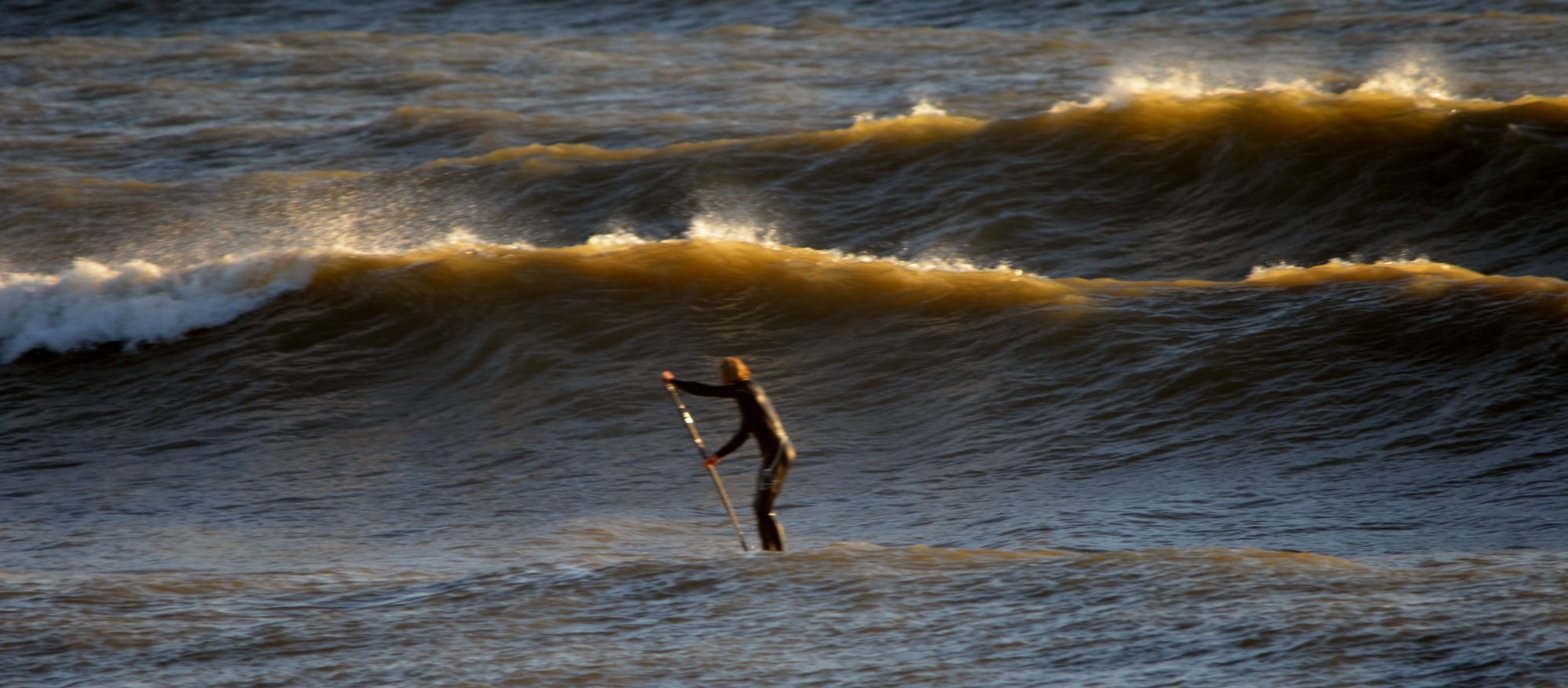 Video
This video perfectly illustrates the range of conditions and disciplines that are involved in stand up paddle boarding from gentle flat water cruising on the sea to river to surfing the waves, it is a versatile sport for anyone!