Zero-Hero 5 Day Kitesurfing Course
Duration – 5 days - 25 hours tuition time (total course time ≈ 30 hours)
Cost - £449 - Everything included  + post course handout   
BOOK ONLINE or buy a GIFT VOUCHER
Our 'zero to hero' kitesurfing course takes you from complete novice to a fully independent and confident kitesurfer, safe in the knowledge that you have all the skills needed to continue the sport.
5 Day Course Outline
The first three days of the course are the same as the 3 day kitesurfing lesson, and on the fourth and fifth days you have additional time for:
In depth equipment tuning and understanding
Advanced wind, weather,  sea conditions and pre kitesurf beach assessment knowledge
Fine tuning of stance and weight distribution
Transitions & Carve turns
The introduction of 'pop' and first jumps
Aerial tricks & tips
Practising, practising, practising!
Advanced Skills 
Equipment tuning & understanding: Covering information about different kite and board types, shapes, designs and materials used in their production and how each feature affects the way they perform and behave. As you progress as a kitesurfer, understanding your equipment becomes more and more important.
Time on the water: As well as the extra useful theory and learning, there will also be a large amount of practical time spent with the kite and board in the water. This additional time really allows you to master the kite skills and concentrate on the board control riding techniques - as with most sports, the best thing to do to get better is to practise!
You'll spend a total of around 28 hours on the water over the 5 days, which is enough to get most students to the point where they are able to ride both ways and feel much more confident as an independent kitesurfer. With you every step of the way, your instructor will help you to learn as much as you possibly can during the 5 days. Our instructors love this course as it gives them to get to know you, watch you progress and see the smile on your face when you nail it!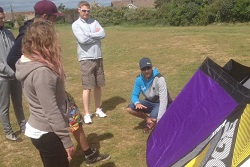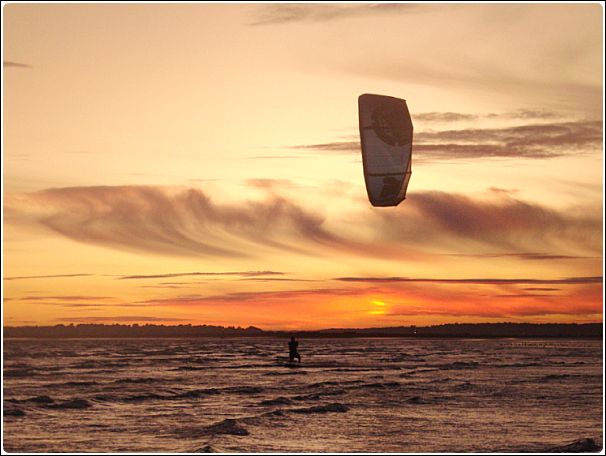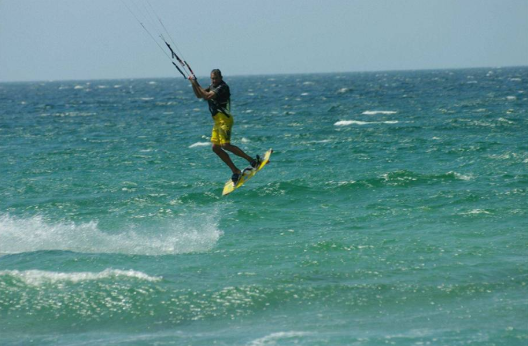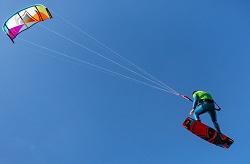 The Most Fun Part!
Introduction to jumps: The course introduces the techniques needed to use the board effectively and produce 'pop' and the kite to give you lift, creating your first jumps!! The reason kitesurfing was invented....(we believe!)
The aim after completing this intensive kitesurfing course is that you have the knowledge and skills needed to continue the sport as well as able to choose suitable wind, weather, location and equipment. You should be will able to kitesurf anywhere safely and most of all have loads of fun!
The level achieved on this course varies between each individual but we usually see fantastic results upon course completion.
The lesson is completed with a debrief  and individual suggestions on how to continue the sport. Each student is given a handout package including BKSA certification, t-shirt, magazines, stickers and information about suitable kites and boards to buy – including discount vouchers for the range of ex demo/school kit and new equipment package deals.