Ozone Wasp V1
The Ozone WASP V1 is a Kite Wing that crosses easily from water, land or snow. It offers easy power for anything that rolls, slides, planes or glides. Use it with your Skateboard, Mountain Board, Skis, Snowboard, SUP, Windsurf or Foil board. Simple, quick and a whole load of fun!
The WASP is concentrated on being easy to fly and handle. The large size Leading Edge creates stability and reduces flex, it also helps develop power at low speeds to get you moving sooner. The enlarged strut provides direct angle of attack control, as flex is minimal offering a solid and controlled feeling. Keeping the aspect ratio low to have a wing that has grunt and the tips from catching the water. The wing tips have a layer of scuff protection for riding on snow or land, although it is best to keep the wing off the ground! The streamline De-Power Handle at the front of the Leading Edge completely de-powers the wing for total control when carving downwind in swell or when carrying the wing.
On the water the WASP has been developed riding SUP, Windsurf and Foil boards. The simple nature of the wing makes it suitable for riding any board that has enough volume to support your weight on the water. In strong wind conditions and with developed skills it is also possible to ride with smaller volume hydrofoil boards.
On the land or snow minimal wind is required to harness the natural energy to enjoy a different feeling of propulsion.
Kite Wing for the water, land or snow
Easy to fly and handle
Stable with efficient low end grunt
Strong and lightweight single strut design
Features
Exceptional Ozone Factory Construction
Designed With OZ-CAD
Teijin TechnoForce D2 & Teijin Dacron
Internal reinforcements
Double Stitched Folded Seams
Direct Connect Strut
Reinforced Trailing Edge
Low profile aerodynamic Scuff Pads
Unique bladder construction
High volume inflate/deflate valve
One-Pump Inflation System
Power Handles
De-power Handle
Wrist Leash
Sizes
Range of Use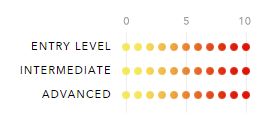 Water Range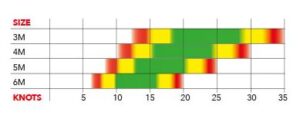 Land Range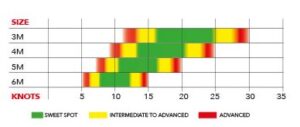 Wind range is indicative only based on an average rider weight of 80kg. Actual range will vary based on rider skill level and type of skis/board/foil used.
Check out the product video!