This is a question that has often been asked when talking about kitesurfing with friends and family; it is after all a pretty extreme looking sport! There are various stories that circulate in the media and online about kitesurfing accidents. Being a safe kitesurfer is about taking the correct learning steps, and it is reassuring to know that the sport has come a long way since the early days of cowboys and pirates. Improvements in equipment design, UK schools that are well regulated by the British Kitesports Association, and a pool of hand picked, highly professional instructors, has led to a sport that is both easily accessible and safe to learn.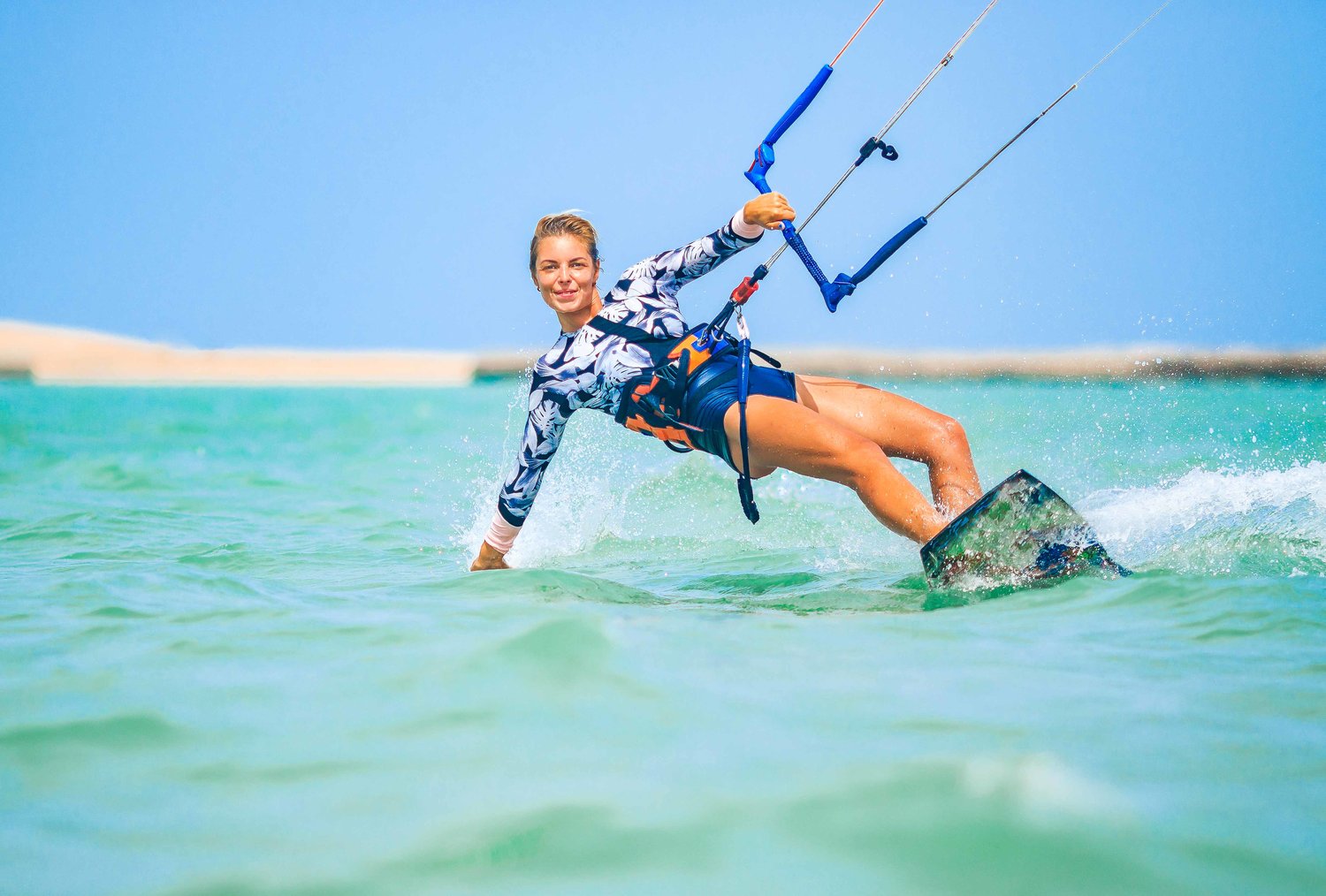 Of course, like with any sport, there are risks. However, these risks are avoided by good kitesurfing practice. Let's take a look at the fundamental pre-requisites for safe kitesurfing.
There is the sea. To be a confident and capable swimmer is a must when kitesurfing.
Consideration. You will not be the only one on the beach and sea. Think of others.
Patience, patience and patience. From arriving from the beach to leaving, kitesurfing is a step by step by process. Carrying out this process with patience is fundamental, so give yourself plenty of time for your session.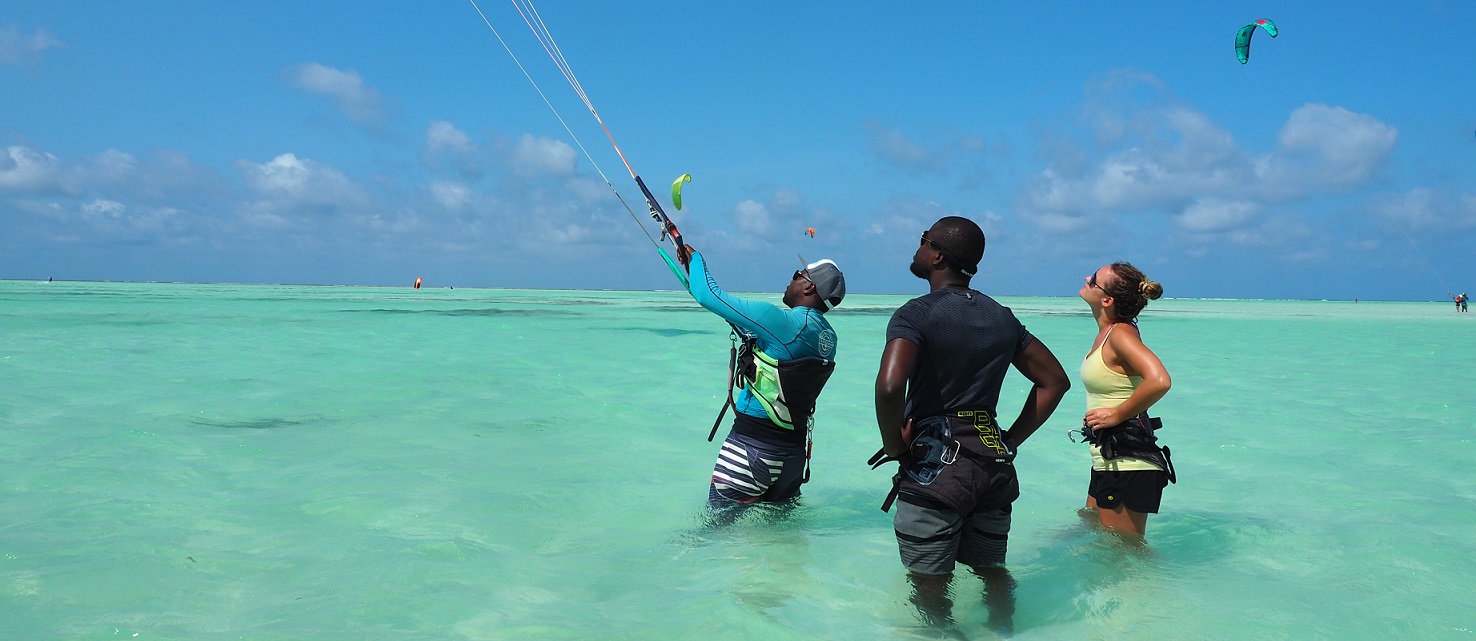 So, you have these. What's next? Through my 5 years of experience as a kitesurfing instructor, I know the difference between a safe kitesurfer and a not so safe kitesurfer. Simply put, it is those that have had lessons, and those that have not. Learning to kitesurf is like driving a car; without lessons driving is dangerous. With lessons, driving is safe. Kitesurfing is no different, and I would recommend at least a 3 day course as a good introduction.
Here is a break down of the lessons we offer – https://www.thekitesurfcentre.com/kitesurfing-lessons
Why is this?
Well, firstly, the combination of sea and wind throw up their fair share of potential hazards. On your first lesson we teach you about how to keep safe in this environment by following some simple rules. Aspects such as what is a safe depth to practice in, which kite size to use for what wind speed, and the role of tides will give you a comprehensive understanding of a safe kitesurfing environment.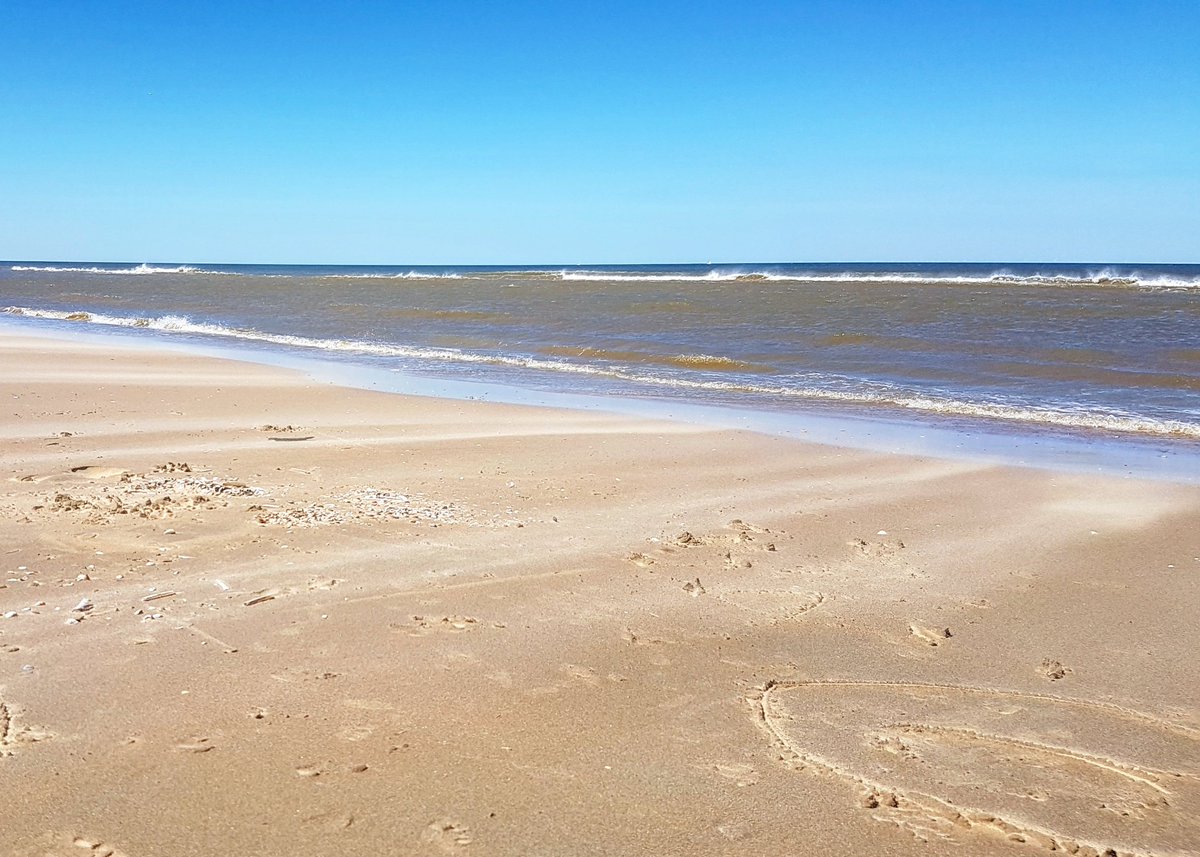 Secondly, how to fly the kite, and how to use your safety system if something goes wrong. This involves teaching you some theory as to why a kite flies, developing your flying technique on small kites, and introducing you to the larger LEI kites in the sea, and the fun of bodysurfing!
As I mentioned earlier, equipment has come a long way in design. If something goes wrong, there is a very simple and wonderfully effective process to disable the kite. Great stuff!
More about day 1 here – https://www.thekitesurfcentre.com/news/kitesurfing-a-beginners-blog-part-1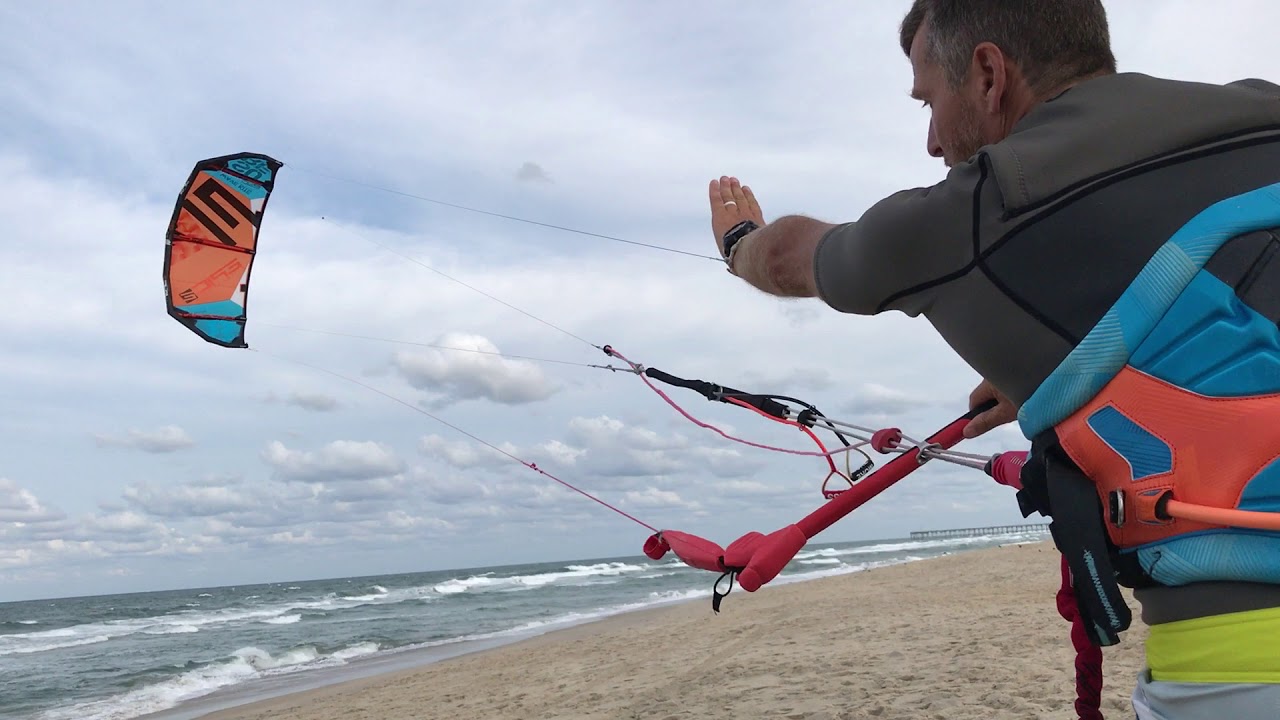 Once you've had your 3 day course, what's next?
Your safety is our absolute priority, so we suggest continuing your journey on further group lessons, or private lessons, until you and your instructor are confident for you to continue developing by yourself.
Of course, you are never alone. Being a kitesurfer is about being part of a community who share the thrills of what is an amazing sport. Once your lessons are complete, it is this community that is the greatest source of knowledge to ensure your safety. From how to setup your kite, to what the forecast is, if you are unsure about anything, always ask – don't guess. We at The Kitesurf Centre are always around to help you out, so give us a shout.
So is kitesurfing dangerous?
Simply put, without lessons, yes. With lessons, no.
Get those lessons booked and get involved!