View basket
"10.5m RRD Hyper Type II 2009" has been added to your basket.
£89.99
Super comfy and ergonomic, lower lumbar support, light weight with spreader down strap and soft padding.
Description
2016 RRD Thrive V3 Waist Harness Size L
The 2016 RRD Thrive V3 harness, Size L- Ergonomic and comfortable fit with lower lumbar support, has more curve in the vertical line and is the choice for users with a more curved lower back by nature or riders that prefer a more upright position, like free-riding and down the line wave riding.
HARNESS FEATURES
Moulded EVA outer
Preshaped internal lumbar shape
Ultra soft neoprene inside
EVA grip inside
Quick release closure
Soft and flexible neoprene edges for maximum comfort, with or without a wetsuit
Kite hook with leash attachment bar
Keyloop and pocket build in harness
Spreader bar pad
Spreader down strap
Rear handlepass leash attachment with stainless ring
 COLOURS
SIZES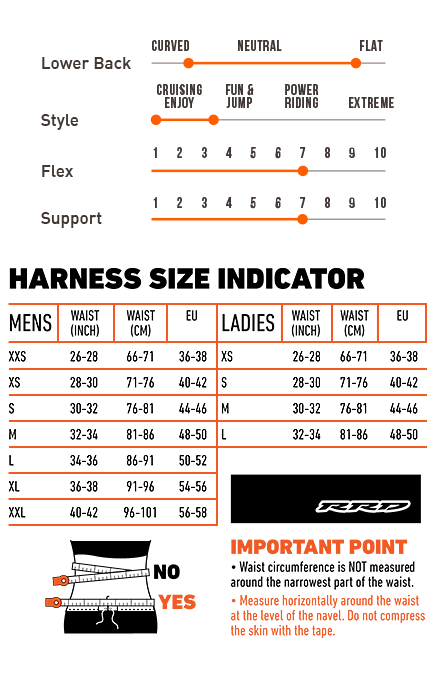 Unsure of your size? The best way to check whether the RRD Thrive V3 Waist Harness is the right choice for you is to come and try one on. We stock many harnesses in our beach shop at Camber and have a chicken loop set up so you can try the harness on and feel how it will feel with the pull of the kite.
Read our handy guide on how to look after your harness here.