Kitesurfing Lessons at Camber Sands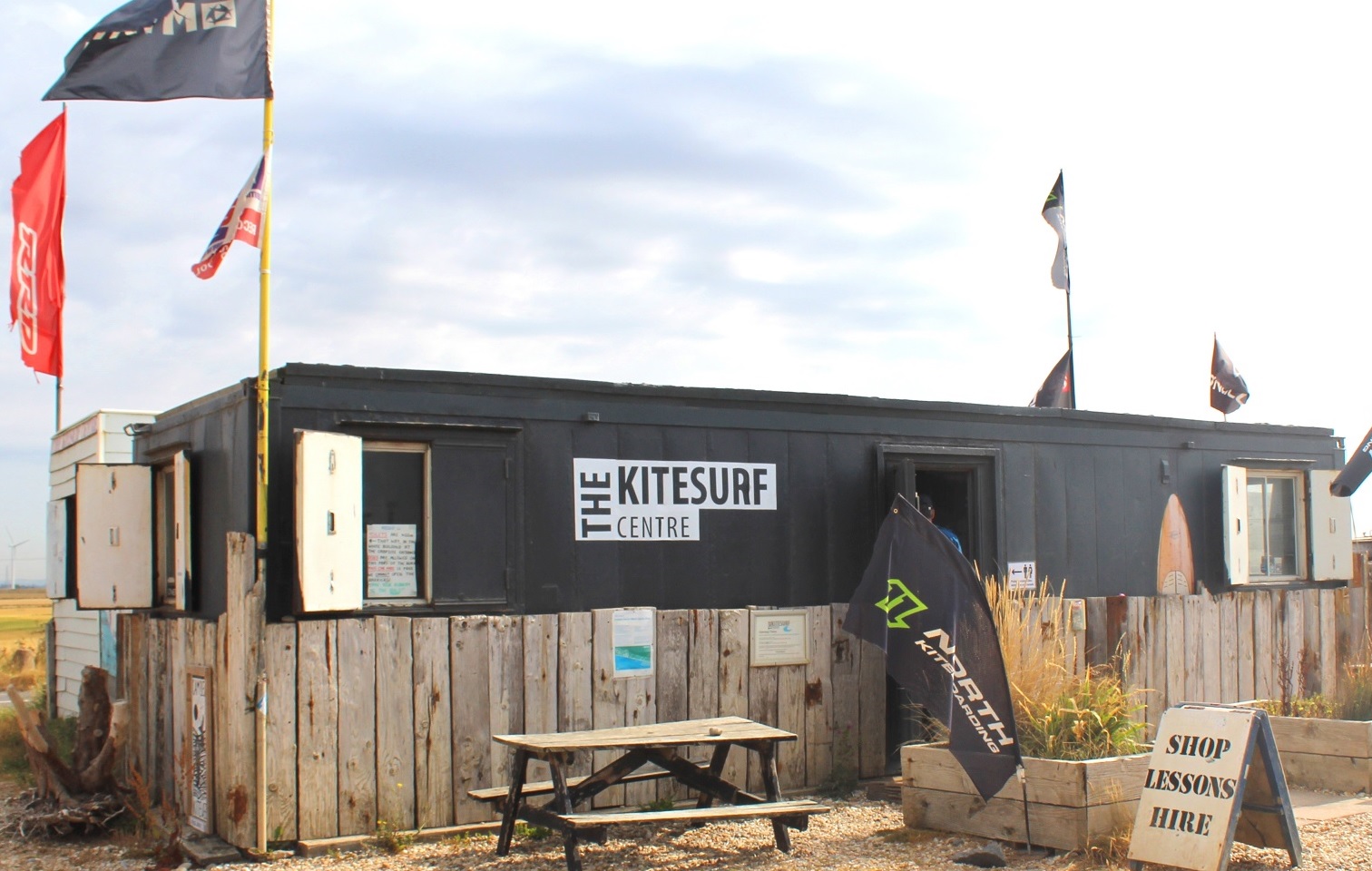 Kite Beach is the ideal place to take kitesurfing lessons at Camber Sands. The Kitesurf Centre is located on the Eastern end of Kite Beach at Camber Sands and runs kitesurfing, kitebuggying and landboarding courses almost every day between March and November.
The school offers a range of kitesurfing lessons for all abilities from 1 – 10 day beginner courses, coaching sessions and 1:1 private tuition.
Why learn at Camber Sands?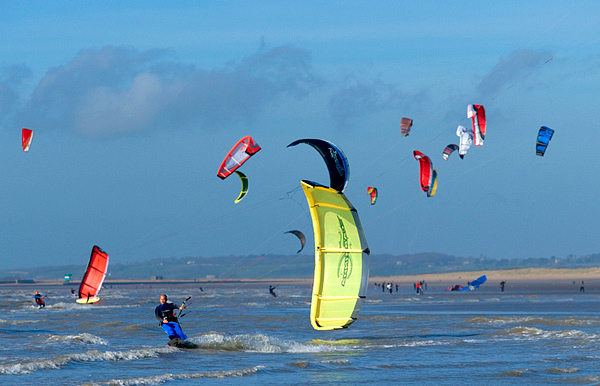 Camber Sands is the ideal place to take kitesurfing lessons, no matter what level you're at. With the different conditions on offer, there's something for everyone.
The Kitesurf Centre is based at Camber sands and is the only licensed school with a beach front shop / school building and a designated teaching zone.
Beginner Lessons at Camber Sands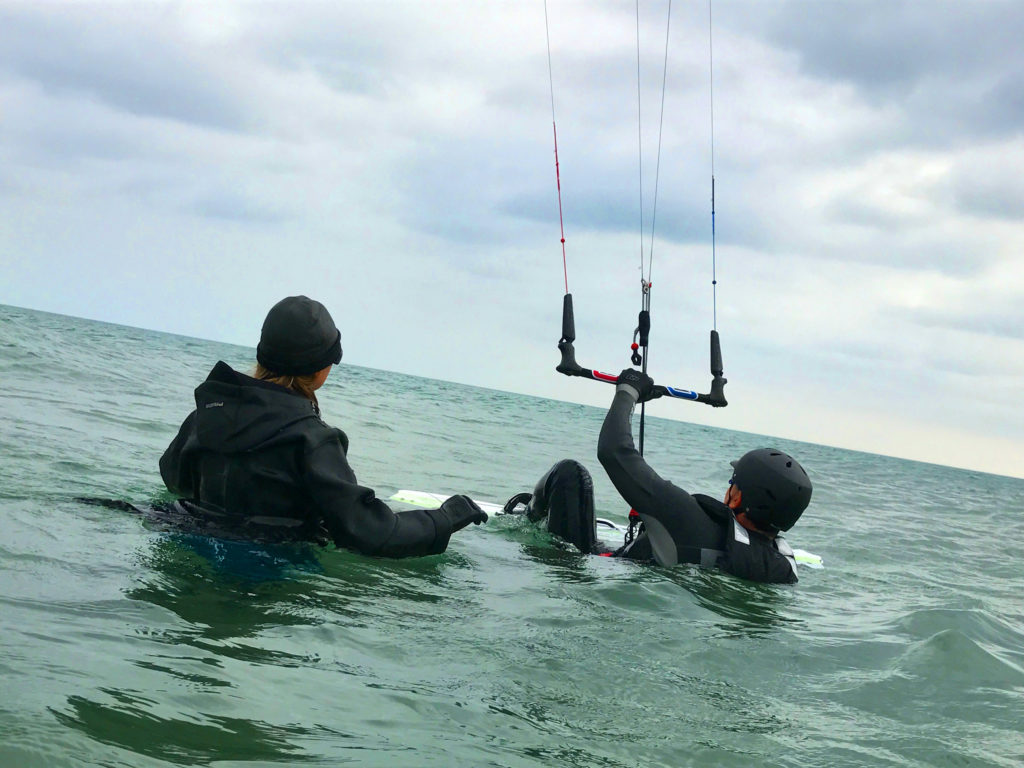 Conditions in the teaching zone at Camber Sands are perfect for beginner lessons.
The flat, sandy beach provides waist deep water for up to 300 metres, so you're deep enough to learn without risking injury but still able to stand up when between your board start attempts.
With two beaches in the local area, lessons can go ahead in any wind direction, and with the best wind stats in the UK, lessons go ahead 95% of the time during the main season.
Advanced Lessons at Camber Sands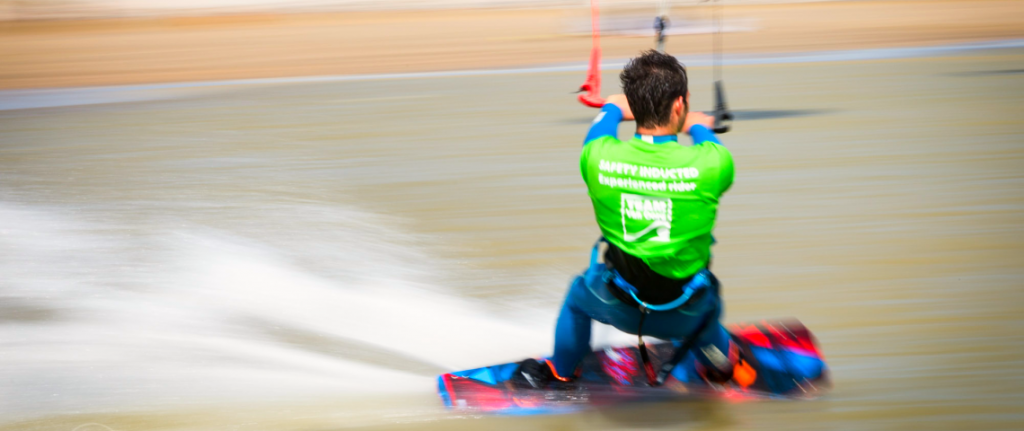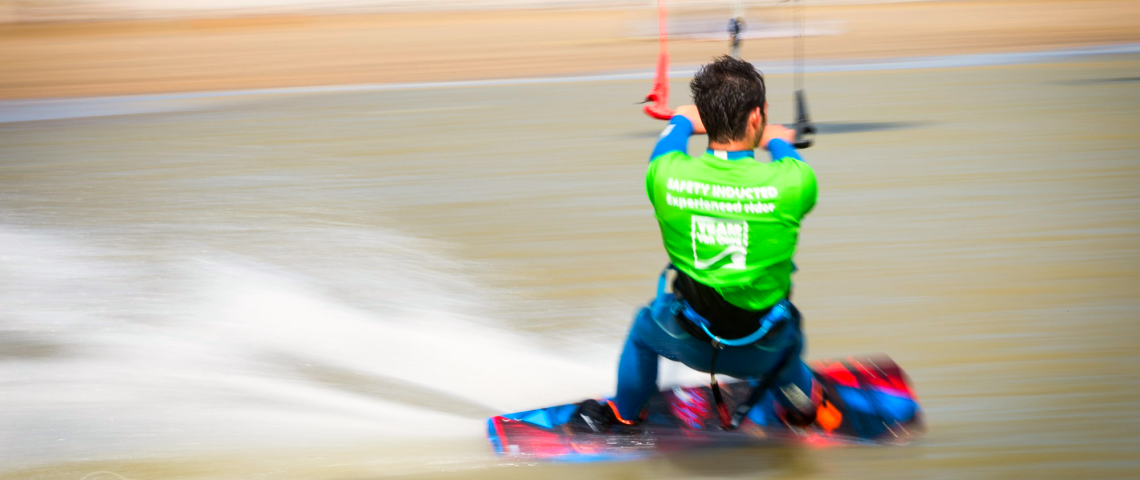 For more advanced riders, Camber provides a wide variety of conditions suitable for whatever discipline you choose. If you're a big air rider, the thermal winds from the channel bring days of 40+ knots of wind to get you boosting. If you're into wave riding, the wind swell provides all the carving opportunities you could need. And if you're into freestyle, the flat water lagoons formed by the tide movements form provide the perfect place to stomp that S-bend.
The Teaching Zone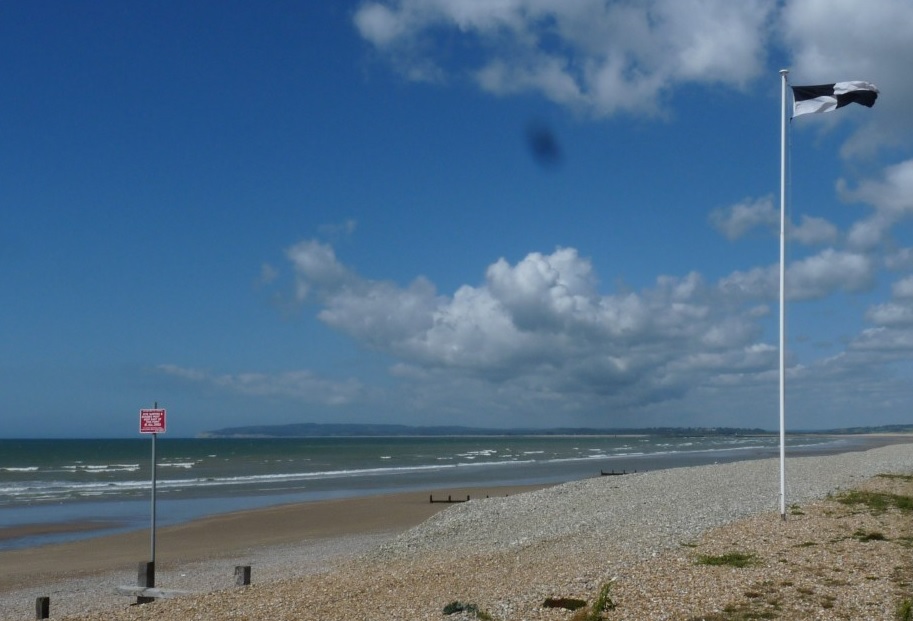 The Kitesurf Centre's designated teaching zone is the best place to take lessons whilst at Camber Sands.
With sandbanks providing flat, waist-deep water to practise your first board starts in and the whole area free from freeriders who aren't allowed to ride past the chequered flag, the teaching zone is a great place to learn.
This section of the beach is not as tidal as the more westerly end of the beach where the sea defence rocks are, giving you more hours in the day to take your lessons.
Lessons on Instagram
[elfsight_instagram_feed id="2″]