Private Tuition
2, 3 or 4 hour lesson slots available; book a 1-2-1 lesson or share your time with a friend in a 2-2-1 lesson.
We offer private tuition for every sport we teach, tailored with your specific goals in mind to fine-tune your technique and get you ready for independence.
Whether you've finished our five-session structure, want to continue previously made progress or have bought some new kit you want to try out; our private tuition slots are available seven days a week at varying time slots to suit everyone (from April 1st to October 31st)
We offer 2 hour, 3 hour and 4-hour slots and can teach up to three people per instructor (and this makes it cheaper per hour for you) so if you have friends at a similar level it may be worth pairing up to make the hourly rate more affordable.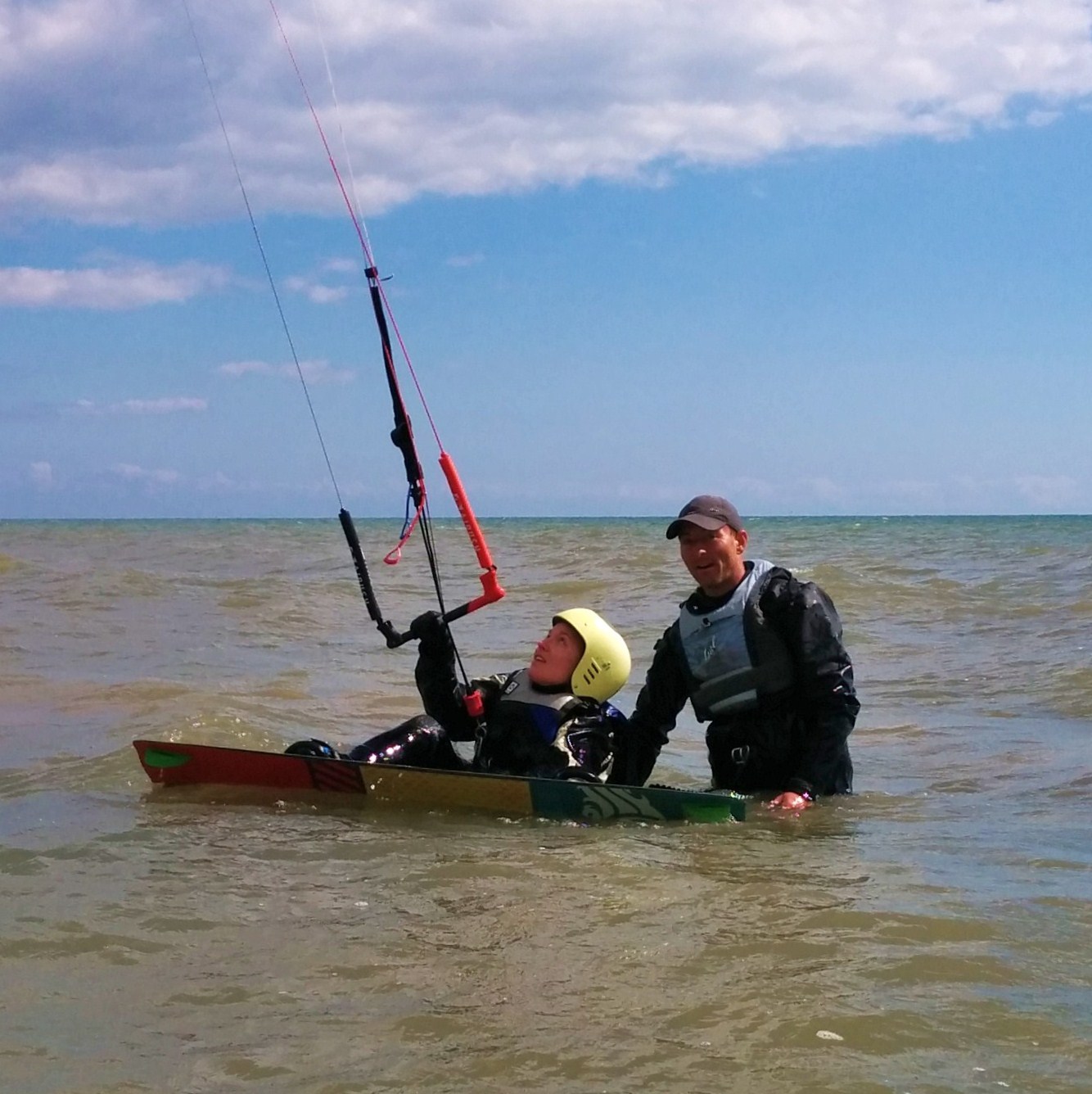 Back for another season! Book 6 private lessons and only pay for 5!
This offer is only available if you buy all five sessions of the same type in advance, in bulk. You have a year's expiry from purchase so there's plenty of time to use all of the sessions. For example, if you want to buy 2hr sessions, you purchase 6 x 2hr lessons for weekdays or weekends and we will automatically discount the bundle price so that the 6th session of the bundle is free!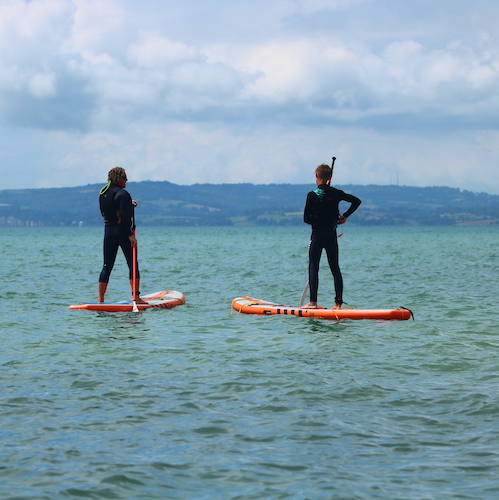 Available for every sport we teach: We offer private tuition for Kitesurfing, Kite landboarding, Kitebuggying, Wingboarding and Stand Up Paddleboarding. Private tuition is great in the later stages of learning. With an instructor by your side at all times, you can fine-tune your technique and ensure that you have a thorough understanding of how to be safe when you're out on the water alone.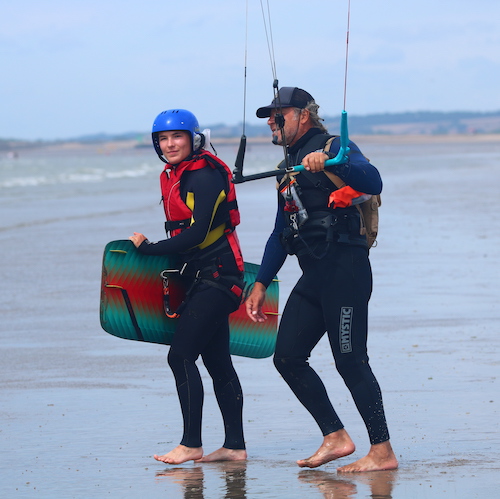 Radio Communication: Our 2 way radios allow your instructor to give live, real-time guidance and input even when you're riding out into the distance. The radio helmets are a great way to boost your confidence as you begin to ride more independently. The radios cover our entire teaching zone so you can ride further and still feel like you've got the instructor right next to you! This always works perfectly for those wanting to try freestyle tricks as the instructor can talk you through it step by step as you do it.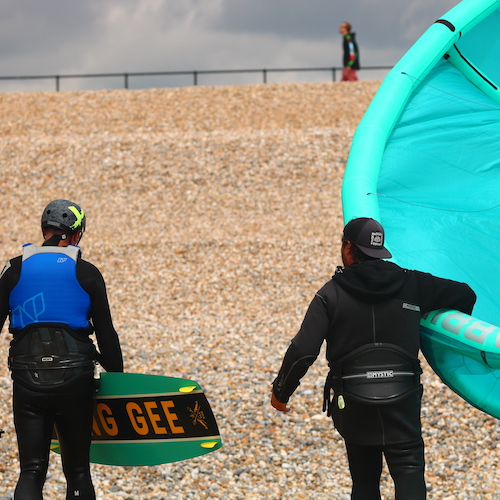 Bring Your Own Equipment: Bought some nice new equipment you're excited to try out? Book a lesson and our instructors can give you tips on setup and looking after your kit and it also gives you the chance for someone experienced to watch over you as you adjust to riding on new kit! You can use your own kit (as long as it is suitable for the conditions) but you do have to have your own third party insurance for safety reasons. We recommend this to any person doing extreme sports, if anyone gets hurt as a result of your actions on the beach you're liable! BKSA offer a great insurance that covers you both here and abroad; no, we are not affiliated in anyway it's just good old fashioned common sense – Be a responsible kiter!
Please note: We can offer tuition to anyone aged 12+ anyone under the age of 16 must have an adult present to watch the lesson. The activities listed above are aims for the course and the outline of the day may be adapted by the instructor in line with the conditions on the day and the ability of all students in the group. All decisions made by the instructor are done so with the safety of the group and optimum progression as the main priority.  
Taking your first kitesurf lessons? Check out Sessions One to Five first
Our group-based tuition is the most comprehensive and impactful way to learn during the early stages of learning to kitesurf. It's also the most cost-effective way – did you know our Session One 4 hour intro lesson costs only £89?!
Being paired up with someone of a similar ability to you is a bit like having video feedback to correct mistakes, only it's someone else's body that you're watching. In each of the skills taught throughout Sessions One to Five, there are a few common mistakes that you'll undoubtedly work through as you develop the motor skills required to kitesurf and familiarise yourself with the scenarios in which you need to use each skill. In a group setting you can very easily overcome common mistakes through observation as well as physical practice. Using your new kite buddy as an example, your instructor will be able to point out specific corrections to body position and kite movement in real time as you watch it. Then, as you take the kite for your attempt, you'll have the awareness of the exact moment you're correcting.
---