North Orbit Kite – North Kiteboarding 2020
Now with FREE T-shirt & Tricktionary How To Book
7m Ex demo – Used around 5 times, in perfect condition
Ring to arrange a demo and for the best possible prices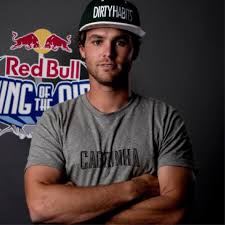 "This kite does just everything, from super strong winds in Cape Town to chilled light winds in the Caribbean. It feels smooth, powerful, and has more lift than any kite I've ever ridden." – Graham Howes
North Orbit Kite – Available To Demo
We've had the North Orbit kite available to demo for a few months now and have got out in various conditions. We don't think there is an easier kite to go big with. We've recorded jumps over 18m on a 7m in 25 knots, how does that happen?! It just has so much lift!
It is powerful size for size, the 7m is more comparable to most 8m so you can expect them to be 1m bigger than the suggested size, if comparing to other kites.
It's very confidence inspiring for loops as it doesn't tear you to pieces through the loop, it's really smooth and always catches you, even if you're just a few metres up.
The North Orbit Kite is very fast in the turn for a flat kite, it doesn't compare to the Cabrinha Switchblade that it's often referenced to as it's so much better on every level, especially the build quality and canopy material.
Come down and give it a demo, you won't be disappointed, it blew us away!
FREERIDE / BIG AIR
Big jumps, Big hang time, Big wind range! Designed from the ground up, this kite will rocket you upwind fast, with anti-gravity boosting capabilities.
Wide flat 2-stage arc supported by a reinforced exo-skeleton frame for precision boosting capabilities. The Orbit boosts and loops with ease and is guaranteed to take your breath away. The flattened 2-stage arc design enables a smooth curved efficient central region of the kite to produce power, with straighter wing tips for a more dynamic steering response. The Orbit makes the most use of its area, therefor it has the best hangtime and best power delivery for its size.
Optimised for all conditions, the North Orbit is a predictable kite that can be flown in the unpredictable. Light bar pressure allows effortless and precise steering with a massive sweet spot. A stiff frame provides a stable platform to help with overpowered airs and megaloops in gusty conditions. Tested by nature and proven by our athletes.

KITE FEATURES
Phenomenal loft and hangtime
Powerful 5-strut performance
Incredible upwind performance
High aspect sweep design
Controlled response
2-Stage Arc Design
You can find more info about 2020 North kite tech here



"Megaloops on a 12? I'd never done that before. I have so much trust in this kite, in every condition." – Nick Jacobsen
COLOURS
SIZES
Includes
Kite, Bag, Repair Kit
Read our handy guide on how to look after your equipment here.