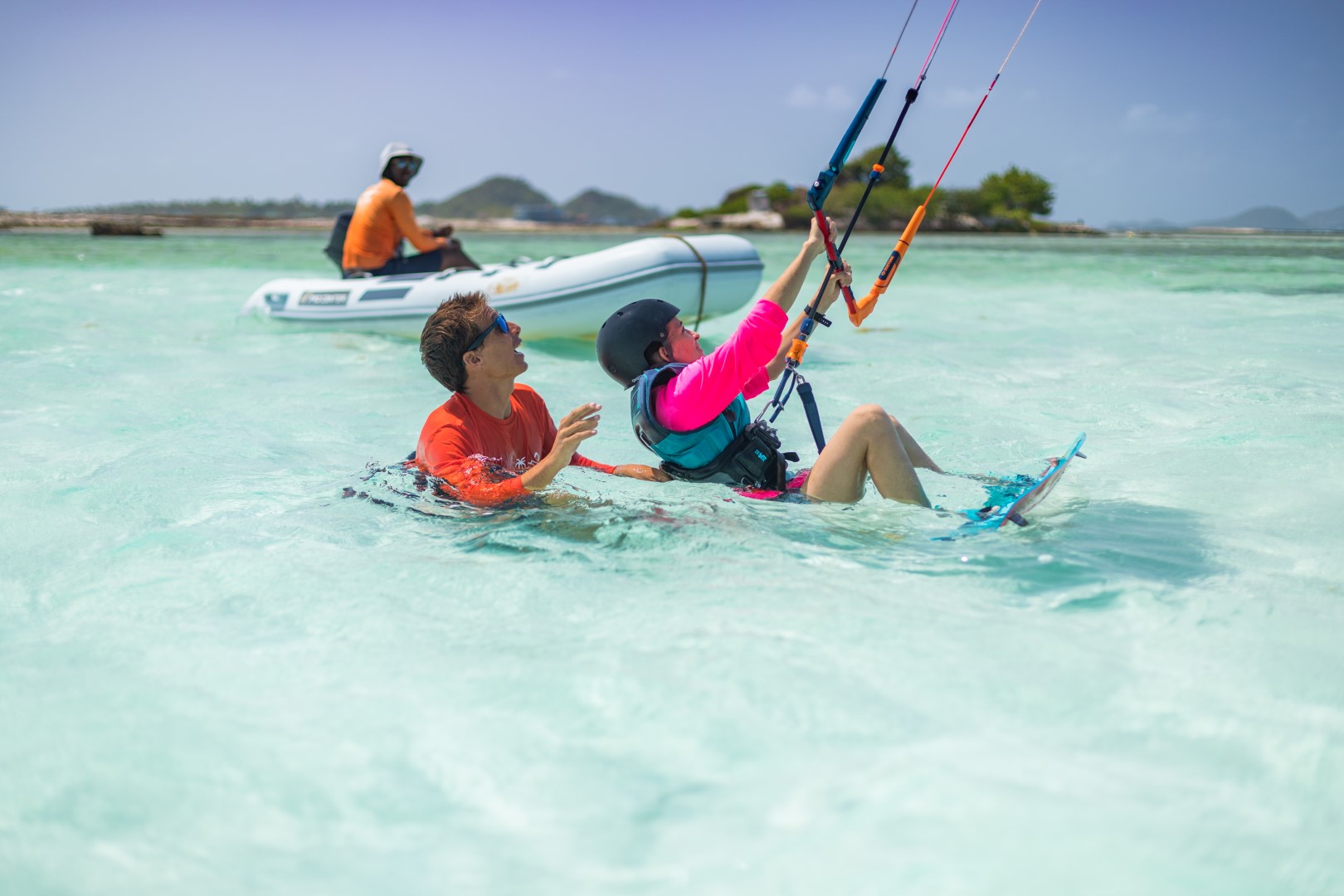 One thing for sure is that if you want to get into kitesurfing you need to have lessons. Thankfully, learning how to kitesurf is great fun. The process is broken down into simple steps, such as learning theory, developing kite flying techniques, and introducing the board, and these processes are taught in a way that is both informative and engaging.
Why Have Lessons?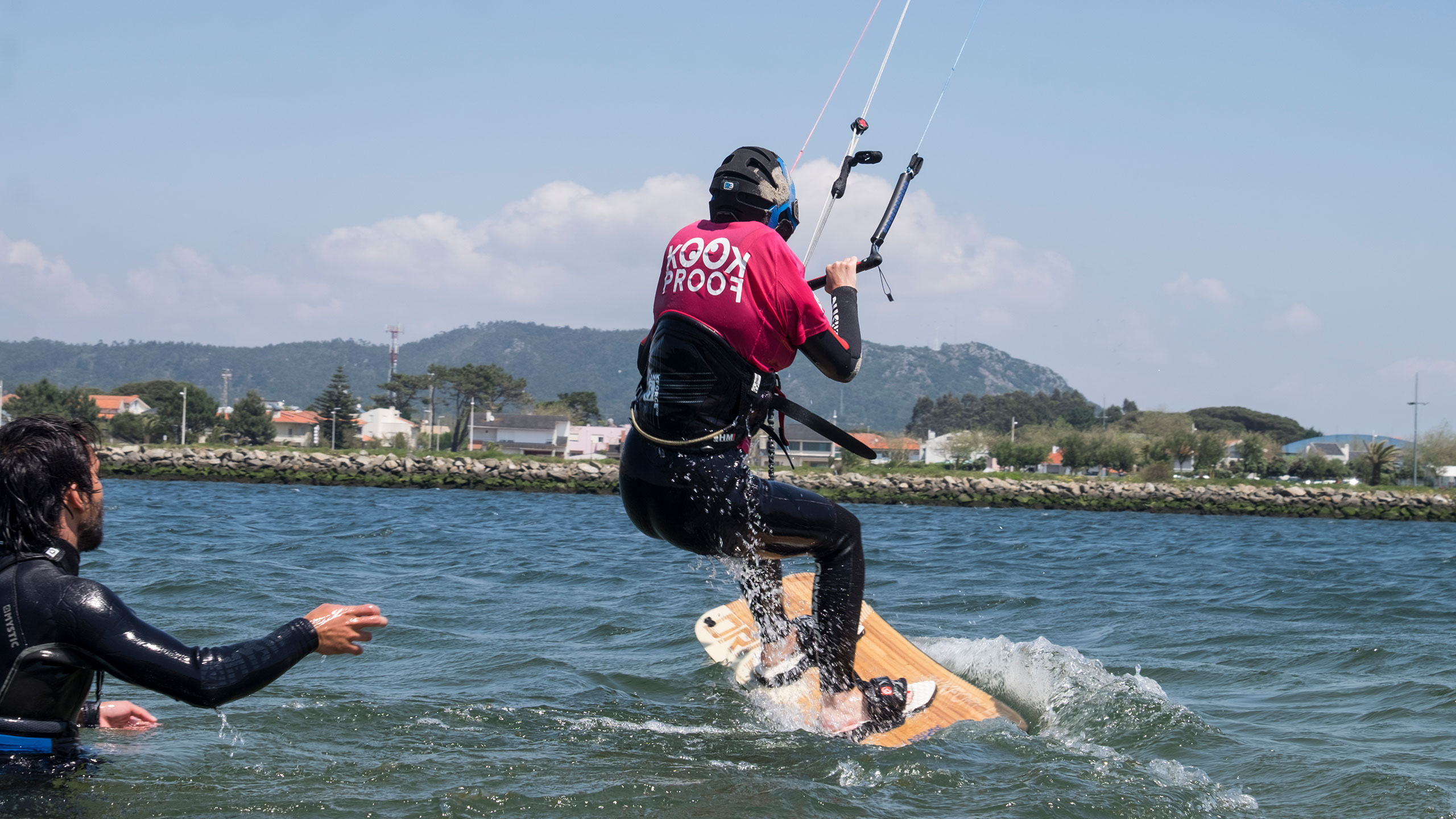 Although kitesurfing is a perfectly safe sport, the potential for things to go wrong is considerable, so it is always necessary to have lessons to ensure that you learn how to use the equipment correctly, you develop the correct techniques, and you understand the procedures and when to use them. Of course not everyone follows this rule, and here at Camber Sands these cowboys stick out like sore thumbs. We call them Ebay-ers, as they tend to get hold of some kit online, setup according to what seems to make sense, and then what happens next is anyone's guess. As you are reading this blog I take it you've decided to have lessons. Well done!
What's The Minimum Number Of Lessons?
I always recommend a 3 day course as good introduction to Kitesurfing. The course begins with the basic theory that surrounds the sport, with particular focus on what set of conditions you need for kiting. Then it's straight on to the practical side, with flying small kites on the beach to explore the wind window and develop good flying technique. Quick bite to eat, into wetsuits and introduction to the bigger LEI kites, including safety. … more information on what's involved here – https://www.thekitesurfcentre.com/kitesurfing-school/3-day-course
And Then?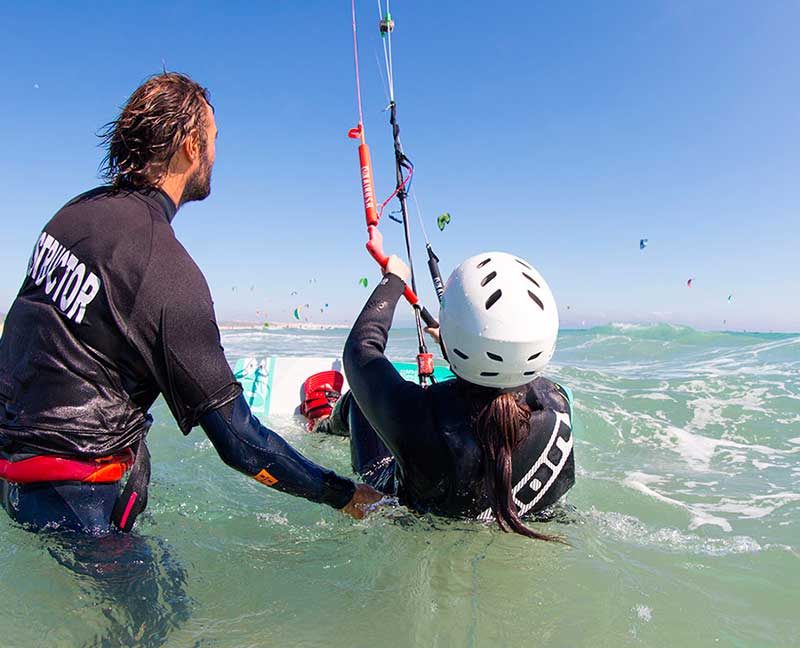 These 3 days will give you a good understanding of kitesurfing, and depending on your ability to learn, you may even be up and riding on the 3rd day. After this, I would recommend 2 more days of instruction as a minimum, and this can be done by either extending your group lessons, or booking in a couple of 1 to 1 privates. In these lessons the instructors will take a more passive approach, giving you room to apply your knowledge as if you were an independent rider, whilst providing corrections and tips where necessary. This helps to secure the processes in your mind, and allows us to asses you to see if you're ready to head out on your own.
What's the maximum?
Of course, there is no limit to how many lessons you can have. Everyone learns in different ways and at different paces. Here at The Kitesurf Centre we've had students that are still having lessons three years down the line. Sometimes it's more enjoyable to have the company of an instructor, and because there is no real limit to how far you can develop as a kitesurfer, there is no limit to how many lessons you can have. What is important is that when you decide to become an independent rider, both you and your instructor are sure of your ability to remain safe.
So what can you bring to your lesson?
Previous Experience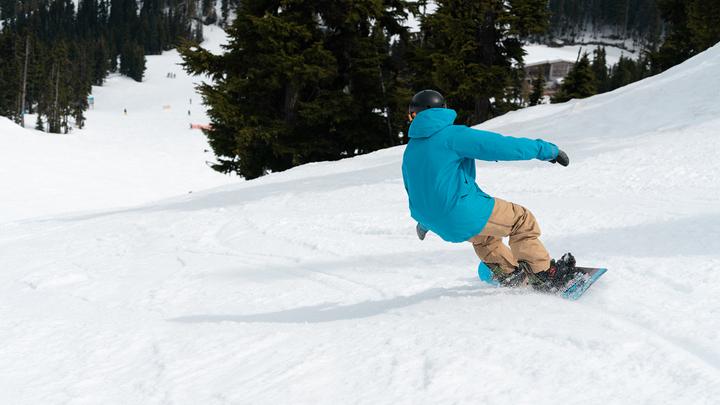 A question we get asked a lot is does previous board or wind experience effect how long it takes to learn. The short answer is yes, and no! Students who have experience in other board or wind sports, particularly snowboarding, tend to be more able at grasping certain aspects of learning, for example applying the board during board starts. This is perhaps unsurprising, however, the kite is the levelling factor. Flying LEI's is a new experience to almost all students, and as kitesurfing is 10% board, and 90% kite, every member of the group is pretty much at the same point of development when it comes to kite flying.
Psychology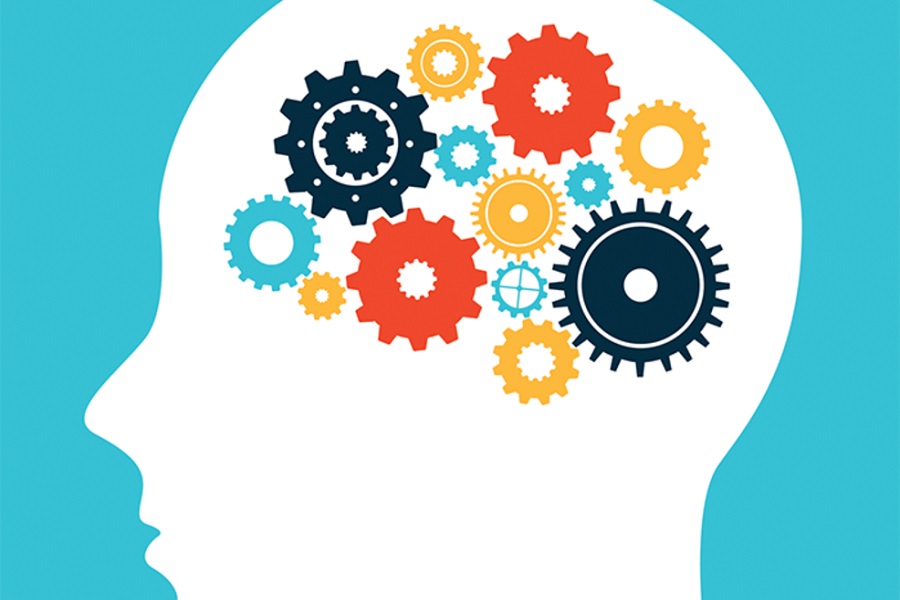 I would say the most significant point which will affect how long you are learning is your own approach to lessons. When I first learnt I remember thinking I was going to extract every ounce of experience and knowledge from my course – after all I had paid for it! So I made sure I turned up on time, paid attention to my instructor, and really gave the practical elements all I could. I even took notes! On my 3rd day I was up and riding, and it was a truly memorable buzz. Of course, from time to time we do have students who don't pay much attention in their lessons, and don't apply themselves to flying the kite or riding on the board. As a result they don't develop as quickly as others, and seldom enjoy their lessons. So if you're gonna learn, go for it!
Time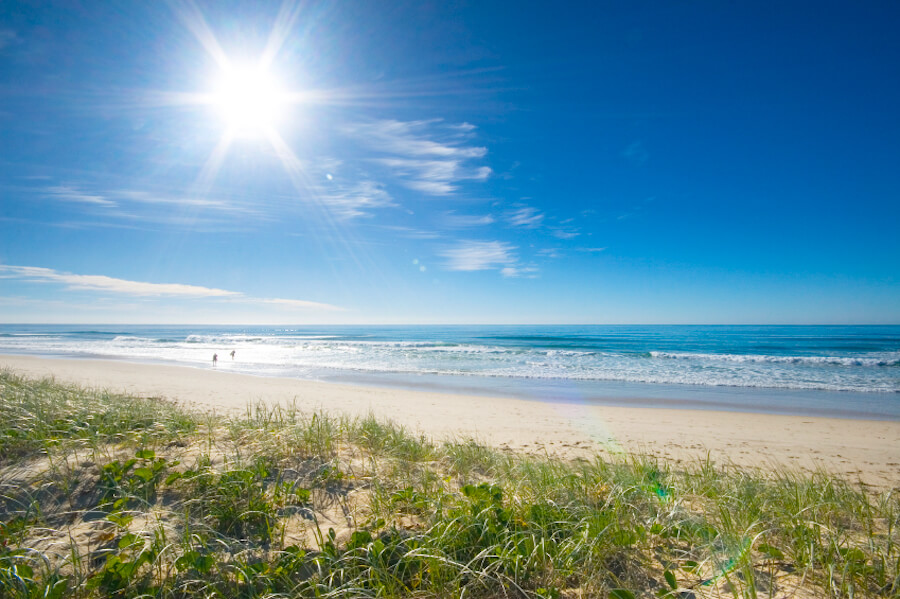 A good approach in terms of time to learn, is to commit a season to it; this summer I'll learn how to kitesurf. In a perfect life we'd have all our lessons together, one after the other, but of course lift isn't like that, and the teaching process is often peppered with life's other commitments. This is not really a problem, and often a break after a lesson allows you to reflect on the day, and help to consolidate what you have just learnt. If you're booked into a group lesson, here at The Kitesurf Centre we organise every day to fit in with your requirements. What can really help to retain knowledge between lessons is to keep revising using books and online sources of information, and if the kite flying was a bit of a sticking point, buying a small foil kite to practice with is a great idea.
Different ways of learning
There are different ways to learn how to kitesurf, and some students respond to certain methods better then others.
Group Lessons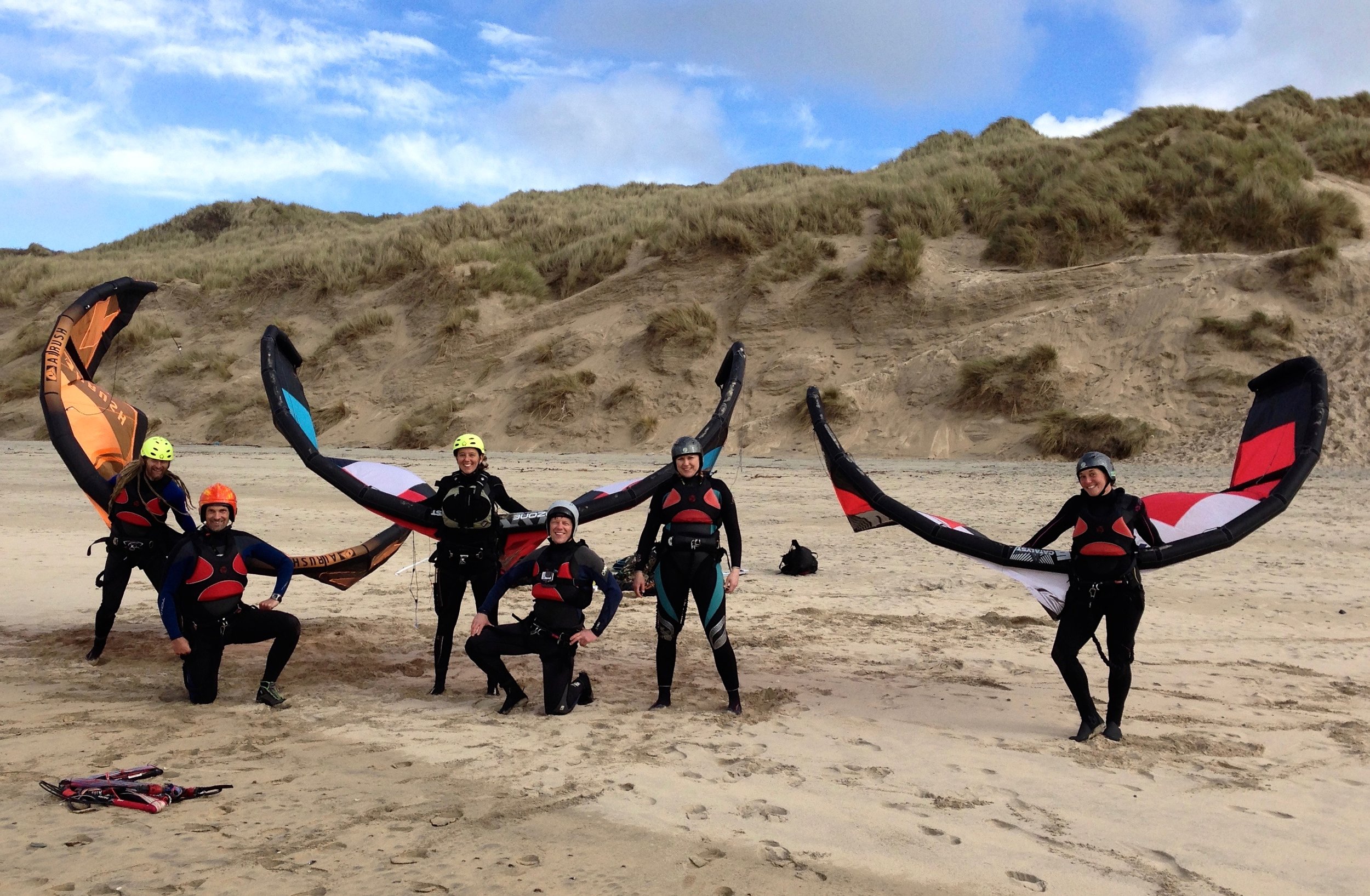 Most students are taught as part of group, and this is the best way to get off the ground. It's always reassuring to begin something new with others who are in the same boat. The opportunity to make new friends and learn off each other's interpretation is a fun and effective way to learn. Of course, this means that compared to a private lesson, you spend less time on the kite and with the instructor, but again, this helps students to learn. As previously mentioned, much of the learning occurs when you are not directly engaged with the kite or board, enabling you to reflect on the experience, and also to learn by observing the techniques of your fellow group mates and to discuss and critique. It certainly makes the lessons more fun, and perhaps most importantly for kitesurfing, it teaches you to be patient, and communicate with fellow riders.
Private Lessons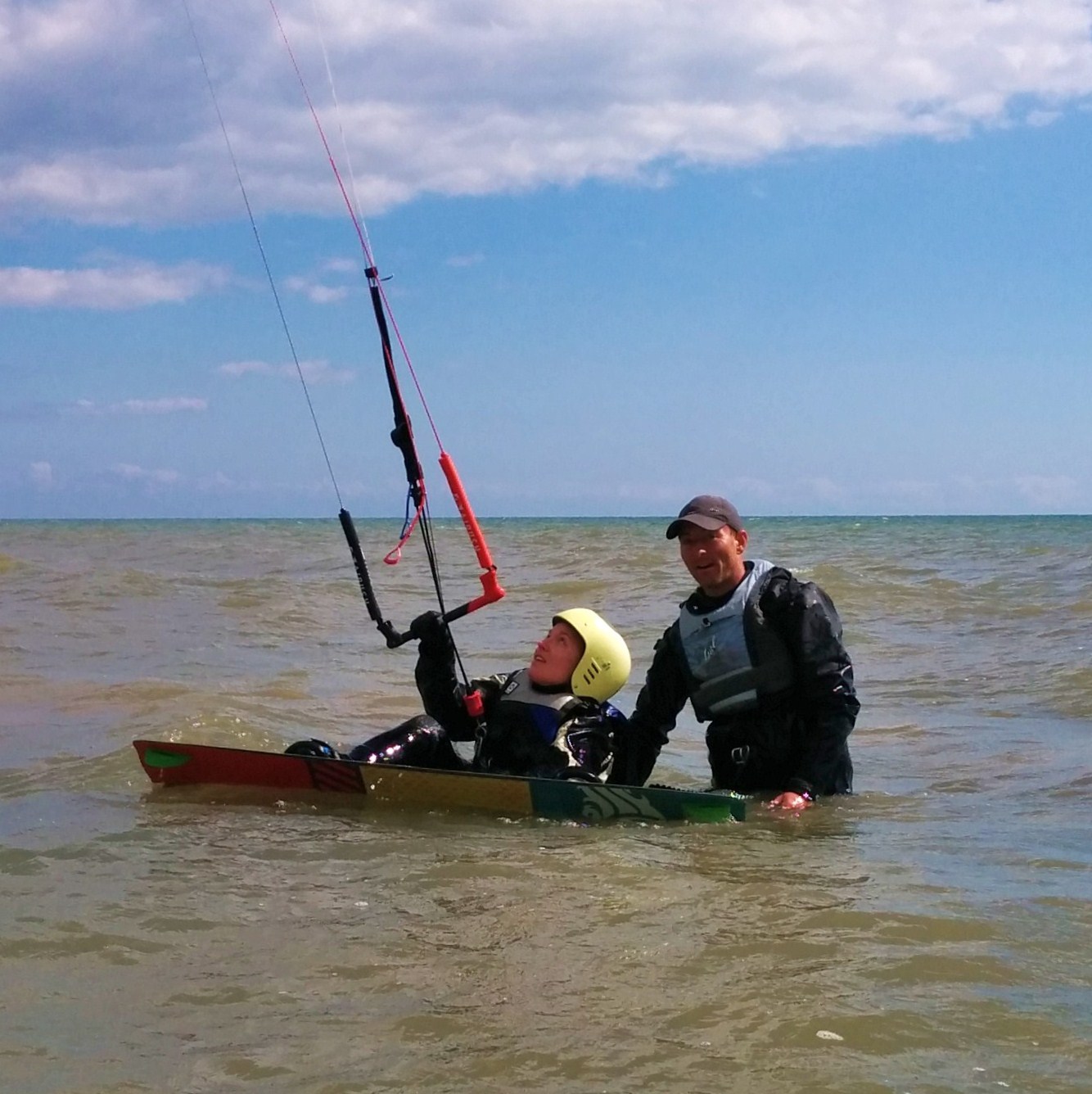 Private lessons are a great way to learn if you have something more specific in mind, for example learning how to ride toeside, or how to ride upwind. These enable you to have the instructor's undivided attention, allowing them to focus on the more particular details of your technique. These lesson tend to be more intense and shorter, and are a great way to progress in the sport once you've been taught the fundamentals.
Holidays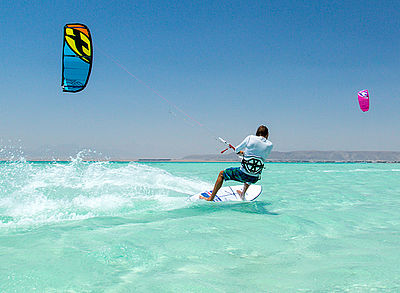 If you want your Kitesurfing tuition to be involved in a more rounded experience, we provide holidays to warmer climes, where tuition is part of the package. This is a great option if you want to blast out a solid course, whilst taking in the cuisine and culture of somewhere a little more exotic. All equipment is included, and you just need to turn up to the airport in your wetsuit or speedos. More info here – https://www.thekitesurfcentre.com/kitesurfing-holidays
Conclusion
So how many lessons do I need for kitesurfing? Minimum 5, and maximum – however many is necessary to make you safe in the water with a kite. Your preferred method of learning will most likely become apparent on your first course, and can therefore be applied at it's conclusion. Kitesurfing is not a hard sport learn, and as mentioned at the beginning of the blog, the best part of it is that it is all good fun! Give us a call to discuss.
Other reading –