Sale!
£450.00 – £675.00
Super popular all round surfboard for all wave conditions, especially strapless freestyle.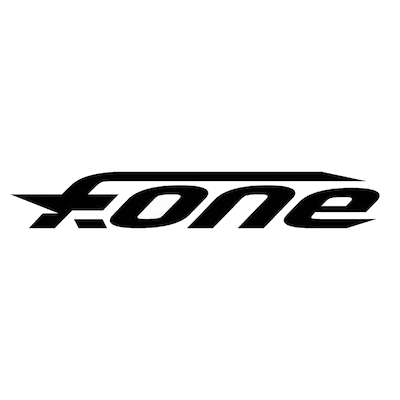 Description
2018 F-One Slice
Strapless freestyle riding
2018 F-One Slice has unique ROCKER for outstanding pop!
High level of CONTROL during aerial tricks
HD FOAM FLEX COMPOSITE
Easier reception thanks to the squared outline
DECK STRINGERS
INCLUDED
Full pads
Box FUTURES® (x3)
RECOMMENDED FIN SET
F-ONE FLOW XS (Optional)
THRUSTER SET
| | | |
| --- | --- | --- |
| Size | 5'1" | 5'3" |
| Dimensions | 155 X 45.5 cm | 160 x 46.5 cm  |
| Volume | 19.5 L | 22 L |
| Weight | 3.35 kg* | 3.45 kg* |
*indicative value, subject to small variations due to the custom manufacturing process.
The all new 2018 F-One Slice is set to get some pulses racing this year, designed as a strapless freestyle weapon for our top pro riders its also an easy and intuitive board to ride in the waves too! Compact shapes are becoming more and more popular; we have been working on the SLICE for some time. However, we didn't want to release it until it was ready to blow you away.
The board has a straighter rocker and a parallel outline, which fades into a dynamic winger tail to increase its manoeuvrability. The squared off nose keeps the length to a minimum, and there are two sizes for you to choose from. The 53 is perfect for larger riders over 75kg who would usually ride a board around 58 while the smaller 51 is ideal for smaller riders.
The volume and the thickness of the SLICE have been specifically tailored for kiting to ensure the highest possible level of performance. Underneath youll find a single concave, which transforms into a sharper deeper channel under the tail. Weve kept the rails of the board thin to allow you to hold a better edge and also to increase the pop, making freestyle tricks easier.
The board delivers plenty of speed, both on flat water, for tricks, and in the waves too. The flatter rocker line enables the board to carry itself through weaker sections of the wave and the thin rails and pulled in winger tail make for dynamic turns on the face. The thruster fin set up offers maximum versatility across a wide range of conditions, while also making the board easier to use.
The 2018 F-One Slice is best suited to small and medium sized waves and excels when the conditions are onshore, and the waves arent too powerful. The increased speed offered by the board allows you to negotiate the wave without relying on its power as much. For strapless freestyle riding, we think its one of the best boards out there.
When performing strapless tricks, the compact dimensions make it very easy to manoeuvre the board in the air and swing weight is reduced. Even performing simple jumps is made easier, with a wide stance pop comes easy and the light nature of the board will help you improve incredibly quickly.
HD FOAM FLEX COMPOSITE: Our middle construction level, offering good flex, with deck stringers for durability, shock absorbers for comfort a full deckpad with footstrap inserts and our new F-One FLOW fins. 
Brand
F-One