New In
£749.00
A short, wide board that allows you to have lots of fun in small waves and light winds.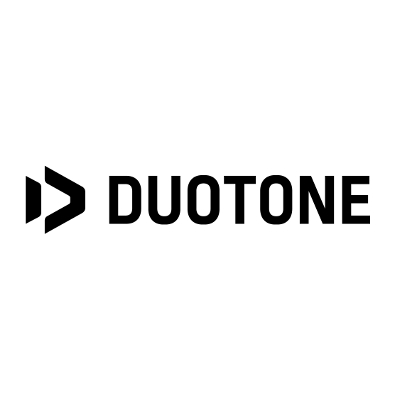 Description
2019 Duotone Nugget CSC
LIGHT WIND / SMALL WAVES
The 2019 Duotone Nugget CSC is based on the Whip outline with some fundamental differences in aspect ratio and bottom shapes, optimized for light wind and small wave performance.
The forward V blends into a deep double V bottom shape, fusing multiple contours that offer the perfect combination of early planing and glide with maximum agility for small wave performance.
Increased rail rocker makes the Nugget CSC extremely manoeuvrable when put on the rail.
The deep double concave adds grip and also channels water through the flat planing surfaces directly into the quad fins, offering superior lift for maximum light wind and upwind performance.
Built using the tough Bamboo Tec Construction, the Nugget CSC also has a subtle grab rail to aid with strapless tricks.
This unique and modern design creates a board that is very stable at speed despite the width.  If you want to have fun every time your feet touch the sand, no matter what the wind and waves are doing, the Nugget CSC will be your magic carpet ride.
KEY FEATURES
EARLY PLANING
A BIG SURFACE AND A STRAIGHT OUTLINE IS THE GUARANTEE FOR EARLY PLANING.
GREAT UPWIND ABILITY
THE STRAIGH OUTLINE AND THE SPECIAL SHAPE MAKES THE BOARD FLY UPWIND EVEN IN THE LIGHTEST WINDS.
INCREDIBLE SPEED GENERATION IN SMALL WAVES
DUE TO NEW BOTTOM SHAPE AND EXELERATION ABILITES, THIS BOARD IS FUN EVEN IN THE SMALLEST WAVES.
VACUUM BAMBOO TEC CONSTRUCTION
A CLASSIC CONSTRUCTION COMBINING THE BEST ELEMENTS OF FLEX AND FEEL IN A DURABLE CONSTRUCTION.
CORK SHOCK ABSORBER
THE CORK SHOCK ABSORBER IS APPLIED AS A DAMPER IN THE HEEL AREA OF THE SURFBOARD TO AVOID HEEL DENTS.
CONCAVE DECK WITH GRAB RAIL
TO OPTIMIZE VOLUME DISTRIBUTION TO AID CONTROL AND A SUBTLE GRAB RAIL FOR STRAPLESS TRICKS.
TECH FEATURES
CLASSIC CONSTRUCTION
This classic layup is the result of all our years of development to create a durable, all-round strapped/strapless construction that combines the best elements of flex and feel with a durable construction that is proven to be far superior in strength to weight ratio than any other technology available. PLEASE NOTE: Inspired by the Light Team Construction the bottom of the Classic Construction now offers two light weight bamboo strips and an unidirectional glass beam outside the lamination to prevent buckling.
MULTIBOX

All boards now come with our own Futures Fins compatible fin boxes. Two side set screws and no rear tab allow for a wider tolerance of fin fitting and ensure a perfect and tight fit every time whether your'e using our high quality composite fins or any stock after market Futures brand fin. Easy to install and uninstall even with Sand and Salt.
RESPONSIVE FLEX

Using bamboo in our surf boards, we take full advantage of the dynamic qualities of this natural product. Optimized layers and the mix with composite materials help us to construct powerful, agile and versatile surf boards that come with a unique flex responsive flex!
BAMBOO TECH

Bamboo is a sustainable material and comes with amazing technical characteristics. Our bamboo tech surfboards feature a high strength to weight ratio with great resistance to dents and perforations. The resulting boards are very durable and provide high performance riding characteristics.
GRAB RAILS
Grab Rails for easier freestyle tricks, durability and comfortable general riding.
CORK SHOCK ABSORBER
Cork offers excellent absorption characteristics and reforms entirely without leaving any visible dents in contrast to PVC. Therefore, it is applied as a damper in the heel area of the surfboards.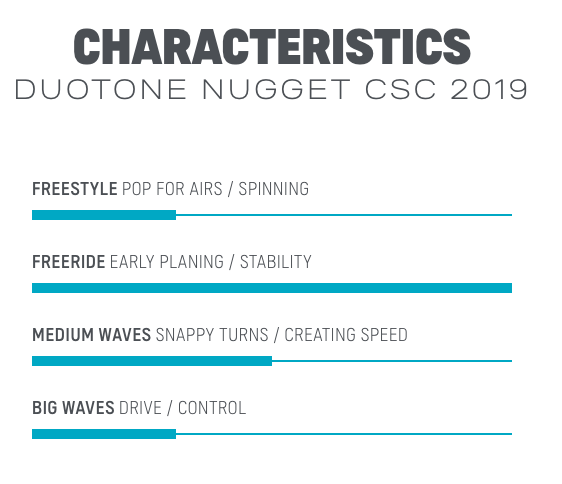 Brand
Duotone