Sale!
25% off
Description
2019 Mystic Smooth Gloves
Features
2mm Mesh Neoprene gloves with soft Amara Palm making it great for kitesurfing or windsurfing as this provides fantastic grip.
Single lined titanium coated neoprene on the back of the glove to block the wind and keep your hands toasty warm, velcro wrist strap to minimise water entry.
Sizes
Size guide:
1. Measure your hand with a measuring tape around your palm at the widest part (excluding your thumb)
2. Measure from the tip of your middle finger to the base of the hand
3. Use the largest of these two measurements for the correct sized glove
S – 19cm
M – 21cm
L – 23cm
XL – 26cm
XXL – 28+cm
Brand
Mystic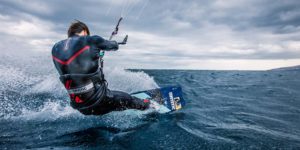 Market leading products from Mystic boarding - Wetsuits, Kitesurf Harnesses, Impact vests, Boots, Hoods, Gloves, Ponchos, Board bags, Clothing & Accessories