FREE STUFF
£549.00
FREE boardbag and snapback hat with this board! Designed specifically for women, you won't believe how good this board is until you ride it! The 2020 Duotone Soleil!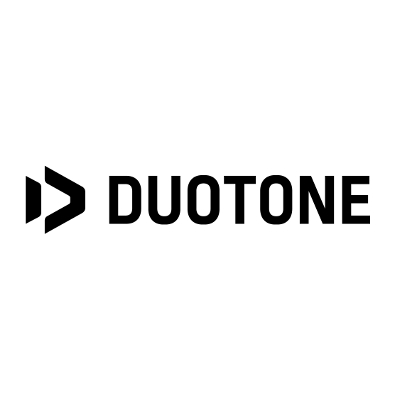 Description
Duotone Soleil 2020
FREE boardbag and snapback hat with this board! Bag and snapback brand and colour may vary from image.
Designed specifically for women, you won't believe how good this board is until you ride it! The 2020 Duotone Soleil!
A great board can make or break your session on the water, and that is why we have spent years developing the Soleil twin tip for women. Utilising a narrower outline than the men's boards the flex pattern has also been softened to suit female riders better. A carbon beam has been added to make the board extraordinarily responsive and to lock in performance and pop. Through the chop, the ride is smooth and forgiving, and the Space Flex Tips keep you in control at all times.
It's a forgiving ride that will help you progress your riding quickly, ideally suited to freeride and those first unhooked tricks, integral grab rails make those airstyle board off moves easy. The Step Mono Concave base helps the board to track upwind and get planing early, meaning more time on the water. Here at Duotone we don't just pink it and shrink it, the Soleil has been built from the ground up with the female rider in mind, try one for yourself and let some sunshine into your sessions!
Key Features
NARROW, FEMALE SPECIFIC OUTLINE
CONNECTED AND COMFORTABLE
SPORTY POP AND A COMFORTABLE RIDE
STEP MONO CONCAVE WITH STANDARD BASE
CARBON BEAM AND 45° BIAX CARBON
SOFT FLEX
Characteristics

Board Features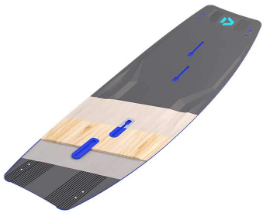 PREMIUM CONSTRUCTION
The Premium Construction boards Jaime, Select and Soleil feature Carbon Beams, where parts of the glass fibre are being replaced by unidirectional carbon beams to noticeably improve the boards' performance. This results in a faster and even more progressive flex for better pop and reduced weight.

SOFT FLEX
Soft Flex boards are the most friendly and "easy to use" boards in our range. The Soft Flex option is forgiving and simply fun to ride, even if you are an unexperienced rider. However, the Soft Flex option is also suitable for more lightweight riders.

TORSION FLEX
The special shape of the 3D cap allows torsion of the long axis of the board. This gives them more grip on the heel-side edge, rich and smooth landings, a direct drive and better upwind performance. Invented by Duotone.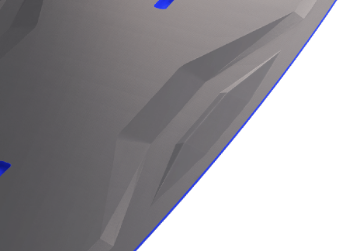 GRAB RAILS
Grab Rails for easier board off manoeuvres and comfortable general riding.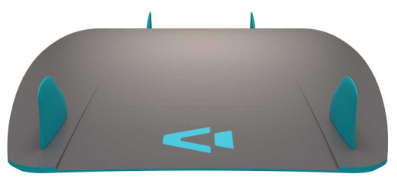 STEP MONO CONCAVE
The Step Mono Concave is the fastest and easiest to ride bottom concepts. It can be carved easily through turns and always delivers the right grip. It planes early, allows smaller fins and helps to go upwind with ease.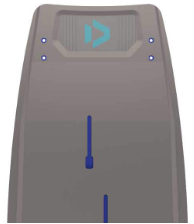 SPACE FLEX TECHNOLOGY
Space Flex adapts to the waters surface and enhances all turning characteristics.
Stiff outside frame coupled with the soft tips creates smooth water release and early planing.
Reduction in swing weight facilitates easier tricks and faster rotations.

Should you wish to purchase different footstraps to the Duotone Entity Ergo straps, please select the board and fins option and follow this link to the Duotone Vario Combo footstraps which you can add separately to your shopping cart.
Brand
Duotone