Surf & Stand up paddle board London
There are some fantastic surf locations with in easy reach of London that are often overlooked as everyone is drawn to the west country for the more consistent swell, but if you have the opportunity to surf these locations when they are working you will be amazed!
Camber is within an hour from London by train and is relatively unknown wave sport for surfing due to it often being very windy making the waves very mushy and impossible to paddle out……..but in the correct conditions it is amazing! The waves are rarely created by ground swell from the Atlantic as it is so far up the channel, mostly wind swell.
Wave works best when there have been some strong wind and then it turns cross or offshore (W, NW or N). Keep an eye on the wind forecast, if it swings offshore its a winner!
Best areas for waves are opposite The Kitesurf Centre at the Broomhill shingle cark park or at the western end, towards the river mouth where you can park in the large grass carpark.
The western end works best around high tide, Broomhill wave works best about 2 hours after high tide as it is becoming shallow over the sand bank.
If it is windy the the river western end of the beach is best as you are protected by the harbour wall and sand dunes from the wind and westerly longshore drift current. If the wind is light or offshore then the Broomhill area is better as the waves are slightly larger due to them peaking up over the sand bank.
At either area of the beach the waves are not often powerful enough for small shortboards, but longboards, fish and SUPs are perfect. If the wind is N or NW the waves are pretty much always good enough to ride on a Stand up paddle board.
Contact us if you would like to check the waves before you leave your house.
Here are some photos (www.maxsurf.co.uk) of the us stand up paddle boarding and surfing at the Broomhill end of Camber beach: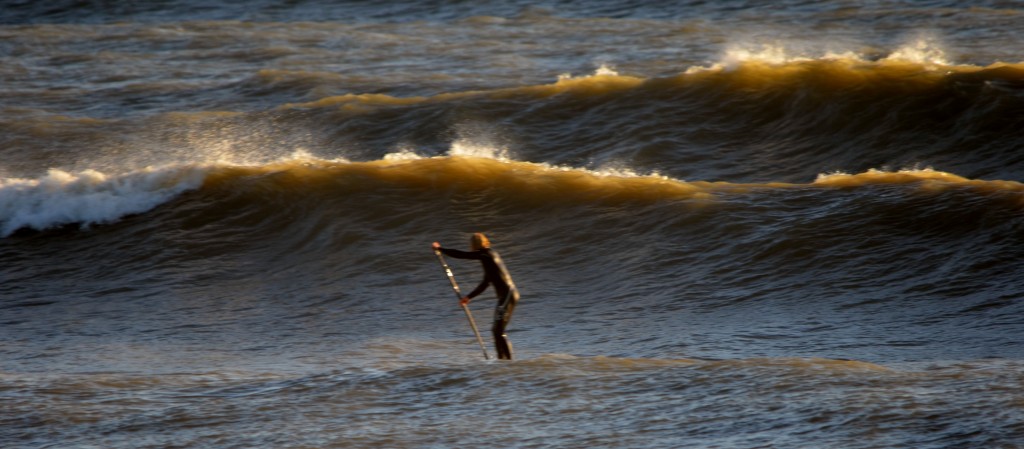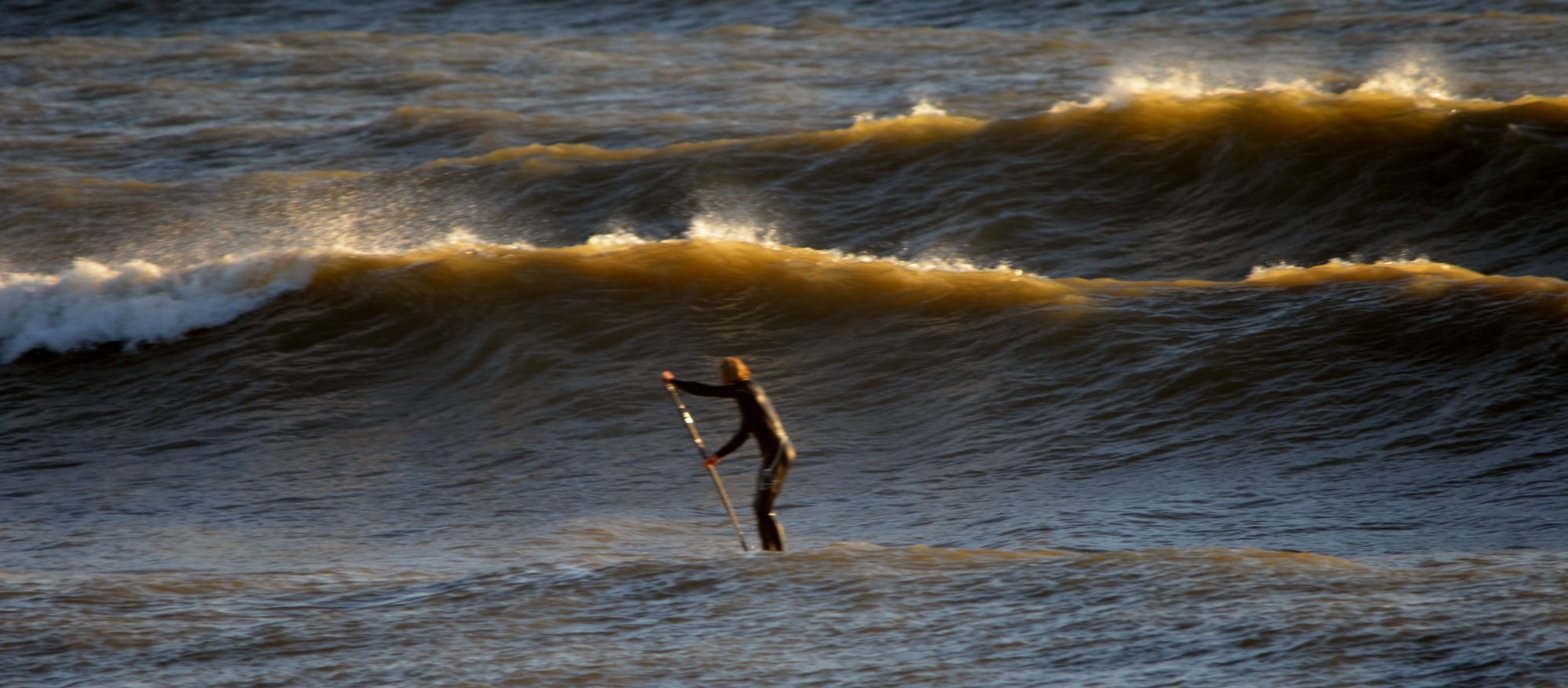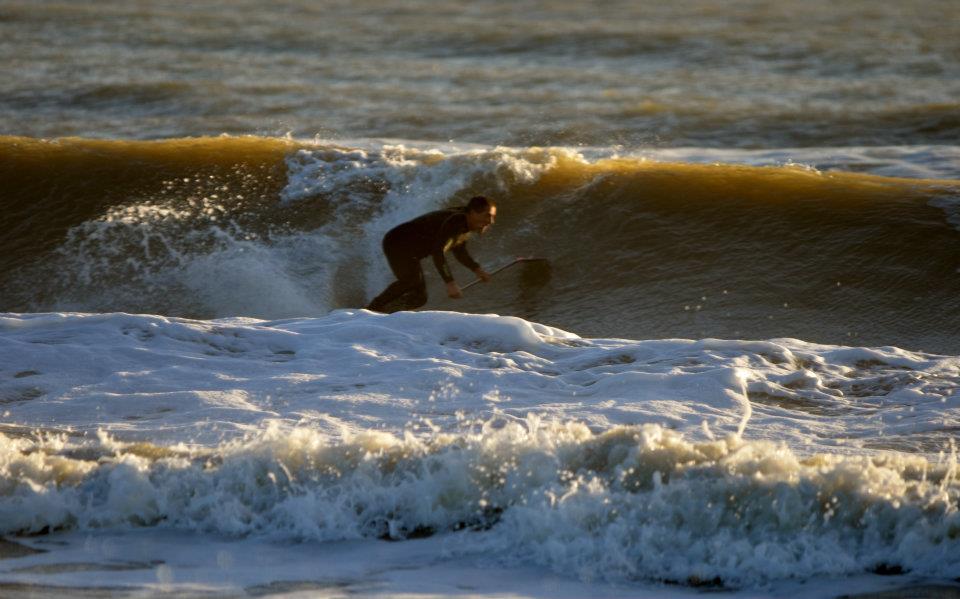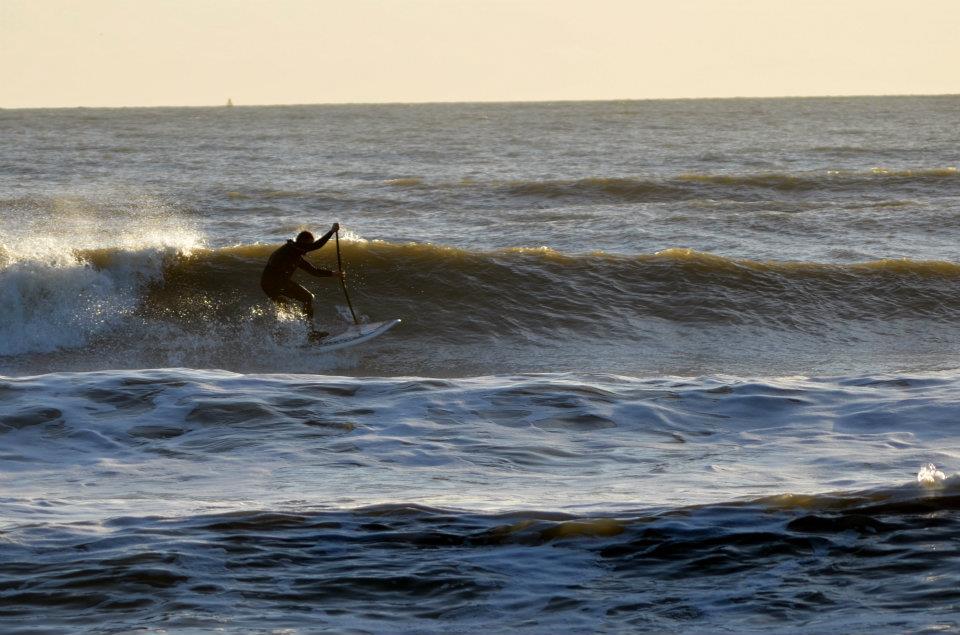 Western end of Camber at low tide and on a calm day