Sale!
Half Price
£159.99
Multi Use Windsurf & Kitesurf, Anatomical back support, 3D-moulded foam interior and exterior, Multi Clickerbar 3.0 / Low Torque fixation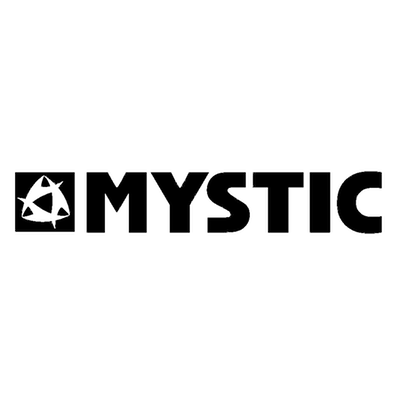 Description
Mystic Artistic Waist Harness 
The Mystic Artistic harness is designed for multi use, Kitesurf and Windsurf
Very comfortable and lightweight harness which offers good back support as well as freedom of movement – A top choice for all levels of kitesurfer and used by a few of us here at The Kitesurf Centre
Technical Features:
Soft neoprene edges
3D-moulded foam interior and exterior
Anatomical back support
Covered side parts
Spreader down system
Battle belt waist closure
Multi Clickerbar 3.0 / Low Torque fixation
Extreme soft feel
HP loop included
Safety knife (Not included)
Sizes:
XXS, XS, S, M, L, XL, XXL
Colours:
Grey/Orange
Technical:
Soft neoprene edge: For maximum movement and comfort
Spreader Down System: Webbing strap runs through the metal slot below the hook to lock the spreaderbar down, giving you more control while performing your manoeuvres and also protecting your chest in those unexpected crashes!
Quick release Clickerbar 3.0: 100% Safe and super easy to use, put on or release your Mystic Artistic harness in one simple click.
Low Torque speader bar – Multi sport hook for use kitesurfing or windsurfing with low torque fixation angle, reducing lifting up of the bar. This really works! A simple but very clever innovation which completely reduces the spreader bar twisting into your stomach
3D moulded foam interior and exterior: The anatomical precurved back support is positioned inside and outside of the harness and gives a contoured shape in horizontal and vertical directions. The back support is connected through the continuous 40mm webbing connecting the spreader bar at the front which ultimately spreads the loads in a full 360 degrees around your body.
Anatomical Back Support: Combing the advantages of thermo moulding and neoprene, the mould is fitted with bending lines to let the harness adapt to the continuous altering of the human body.
Battle Belt Waist Closure – Secured on the frame inside the Mystic Artistic harness, the stretchy velcro belt ensures a continuous snug fit can be maintained irrespective of the altering dynamics of the body. The velcro is positioned to avoid damage to wetsuits, lycra or skin.
Included Handle Pass System: Handle Pass System with a PU tube that can be removed if wanted, simply unclip the carabiner and feed the system through the loop at the other end.
Safety Knife: Cuts flying lines in an emergency (Not included, can be purchased separately here)
HARNESS SIZE GUIDE // MEN
| USA | Euro | Waist (inch) | Waist (cm) |
| --- | --- | --- | --- |
| XXS | 36/38 | 24″-26″ | 61-66 |
| XS | 40/42 | 26″-28″ | 66-71 |
| S | 44/46 | 28″-30″ | 71-76 |
| M | 48/50 | 30″-32″ | 76-81 |
| L | 50/52 | 32″-34″ | 81-86 |
| XL | 54/56 | 34″-36″ | 86-91 |
| XXL | 56/58 | 36″-38″ | 91-97 |
Brand
Mystic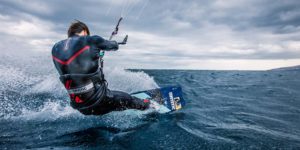 Market leading products from Mystic boarding - Wetsuits, Kitesurf Harnesses, Impact vests, Boots, Hoods, Gloves, Ponchos, Board bags, Clothing & Accessories