Which Kitesurf Course Should I Book?
Not sure which course is right for you? Here's a handy guide to help you decide what level you're at currently and book in for the correct course straight away.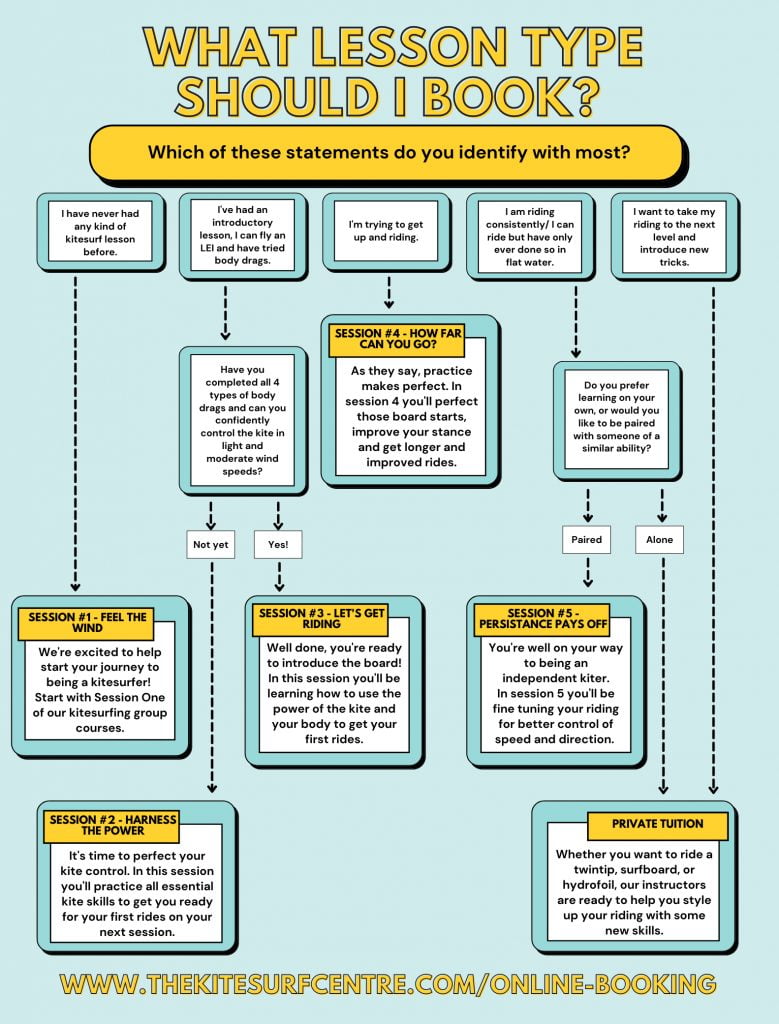 All of the information about our courses can be found here for you to get a nice clear idea of what we offer, how long the courses are and what to expect!
If you're ready to book you can use our online booking system and book yourself in for any of our available slots for 2022 now. We recommend booking at least two weeks in advance for weekday sessions and four weeks ahead for weekend sessions as we get incredibly busy!
Want to buy a loved one a gift voucher instead? You can read about the options and order this online here and be the ultimate gift-giver; vouchers are valid for one year from the date of purchase.