Kitesurfing Lessons London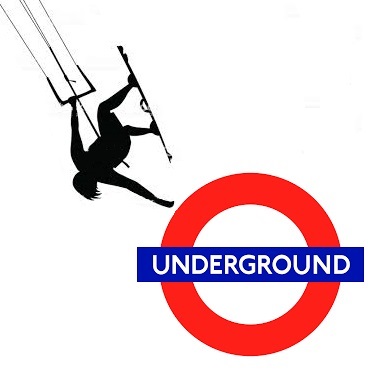 Our centre is located on the world renowned Camber Sands beach, just one hour from London and the nearest for kitesurfing lessons
We chose this area of the south east as the location for our kitesurfing school primarily due to the unrivaled world class conditions & wind stats the beaches offer for kitesurfing lessons, but also the ease of access from London and abundance of local accommodation. Camber Sands has become the most popular beach for those travelling from London thanks to the consistent winds and huge safe open sandy beach. We're an easy journey by car down the A21 or M20, or a 37 minutes ride on the HS2 fast train to nearby Rye station.
View our full selection of kitesurfing lessons & courses

The Kitesurfing School for Londoners
Our attractive beach is not only rated 'blue flag' because of the cleanliness but was also recently voted one of the top 10 most beautiful sites in the UK by the website 'multimap'.
It's a great beach to visit for the whole family with so much on offer. The popularity of Camber & Rye is unmistakable with many visitors from London for all sorts of activities and adventures (not just kitsurfing!) – the busy summer days are real proof of this!
Learn to Kitesurf near London
Learning to Kitesurf with an enthusiastic and experienced instructor while using safe, brand new & high quality kitesurfing equipment in good conditions can produce a very fast learning curve. We at The Kitesurf Centre supply all these and pride ourselves with some of the most experienced and highly regarded instructors in the world. All of which are hand chosen from just a handful of BKSA / IKO Senior Instructors or BKSA National trainers as well as sponsored riders.
Having a professional instructor by your side really makes a kitesurfing lesson great value while also being good fun.
Please view our previous students feedback and comments regarding our instructors and kite school.
It's easy to learn kitesurfing, anyone can do it!
Many people often think they are too old, too unfit, too inflexible, overweight, or can't swim far enough, but the truth is that on the whole these concerns are very untrue.
Less of a work out than expected – Kitesurfing is actually much less energetic and hard on your body than most people realise. A harness is worn which takes all the power of the kite so you are not holding the pull with your arms and could actually kitesurf with just your little fingers controlling it! 
Shallow beaches – Both the beaches we use for our kite surf lessons are spacious, flat and sandy so you will never be out of your depth during a kitesurfing lesson. Even so, every student is issued with a buoyancy aid for flotation and the other equipment worn such as the wetsuit and harness are also buoyant. With the high quality and caring instruction we aim to offer a comfortable environment for everyone when learning to kitesurf with us.
Build confidence – Confidence is an important factor in learning any sport and this is the part we help with! 
Safety gear provided – Our kiteboarding courses take safety very seriously and all the necessary protective gear is included in every kiting lesson. We have sizes from XXXS to XXXL and everything in between. We use thick 5mm winter fleece lined wetsuits which are very warm even in the coldest conditions and we have a safety boat which is the same spec as the RNLI offshore lifeboards – just in case!
It's great fun – We start the courses with a brief safety session to avoid any incidents or accidents and then move onto the fun and addictive practical parts. Steps are taken to make sure everybody learns the necessary techniques and then we introduce the power and speed!
We offer group and students discounts, please contact us if you have any questions
BOOK ONLINE NOW