Let 2022 be the year you learn something new, book your lessons with us for next year now!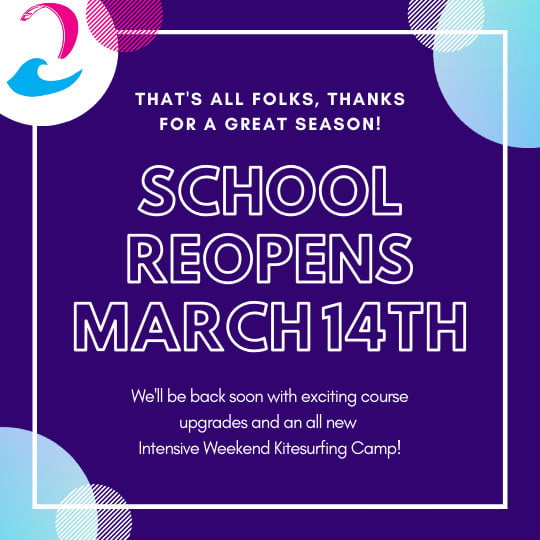 With exciting new course structures, intensive courses, kite camps and more lesson availability than ever, we are ready to welcome you next season!
Firstly, we want to thank all of you for an incredibly busy 2021 season. We have seen a record number of students visiting us and have created more independent (and safe) kiters, SUP'ers and land buggiers than any previous year. 
Many of you have left us reviews that make our hearts feel warm and fuzzy (thank you again) and using all of the feedback that you have provided, we have decided to make some fun and exciting changes for next year…
Available to book now, our five-session course that aims to give maximum progression in a group setting with discount savings if you purchase three or five sessions! This means that even if you have had lessons with us before you now have the option of joining a group course depending on your level making it more affordable to learn. 
Fancy getting really stuck in? New for 2022 we have created an intensive kitesurfing long-weekender course, designed for those of you that want to take minimal annual leave but get in maximum time to learn to kite; designed with complete beginners in mind. 
As always we have private tuition slots available every single day! You loved our popular 6 for 5 bundle deal so that is here to stay for next season and with more buggy lessons, stand up paddleboarding tours and surf SUP lessons than ever before in our schedule we are ready to help you find a new sport you'll enjoy.
Our school reopens March 14th 2022 with lessons running right through until November 6th and we'll be teaching seven days a week, every week. With our large team of full-time instructors, a huge range of kit to suit all conditions and the only school in the South East with a centre that's right on the beach, we are always here to help you learn.
You can book all of our lessons and courses for the whole of next season online now!
We always recommend booking in advance if you have particular dates in mind as on average we have a three-week wait for lesson slots once the season gets underway.
See you on the beach soon,
TKSC team